Liquid Assets
Opens at 11:30 am 11:30 am - 11:00 pm
Sunday

11:30 am - 11:00 pm

Monday

11:30 am - 11:00 pm

Tuesday

11:30 am - 11:00 pm

Wednesday

11:30 am - 11:00 pm

Thursday

11:30 am - 11:00 pm

Friday

11:30 am - 12:00 am

Saturday

11:30 am - 12:00 am
Type:
American
,
European
,
Farm Fresh
,
Raw Bar
,
Sandwiches & Subs
,
Seafood
,
Steak/Steakhouse
Liquid Assests is a Wine Connoisseurs delight.
With a wide variety of wines to choose from in the cellar, no person should have trouble finding a wine that they love and enjoy. The relaxed atmosphere allows you lounge around and socialize with other wine aficionados. Sit and enjoy the wines and sample some of the cheese that is offered as well. If you're hungry, Liquid Assests offers an array of meals that you can choose to quench your appetite. So grab a glass and relax in our lounge as we serve you some of the best on the East Coast.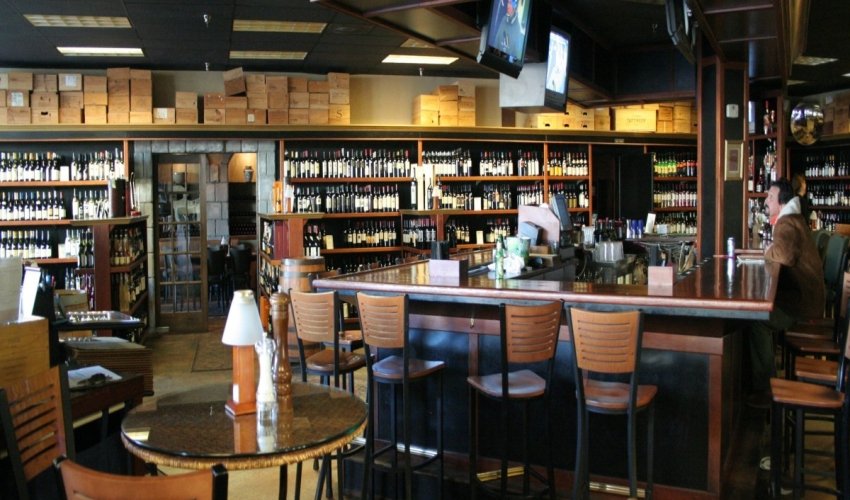 $$ - $$$
Recent Reviews
Travelers Choice 2020
TripAdvisor Traveler Rating
5
Liquid Assets
1097
#11 of 407 Places to Eat in Ocean City
I had lunch at this unique
I had lunch at this unique eatery and was able to purchase some good wine as well. The food was great and the environment was so soothing. I can't wait to go back again
Rayjay35
2020-12-31 13:01:13
Liquid Assets
Looked great - no flavor
We chose this restaurant based off reviews and really wanting to have a great meal before we headed home. It is located in a strip mall and when you enter you soon realize it's a converted liquor...
17940cdmac
2021-03-02 15:53:52
Liquid Assets
Thank you Liquid Assets!
Thank you Liquid Assets! Amazing, consistent food, drinks and service. Our "go to" place! You all rock!!!!!!
Rubthebelly
2021-03-25 13:49:38
Liquid Assets