Links At Lighthouse Sound
6:00 am - 8:00 pm
Sunday

6:00 am - 8:00 pm

Monday

6:00 am - 8:00 pm

Tuesday

6:00 am - 8:00 pm

Wednesday

6:00 am - 8:00 pm

Thursday

6:00 am - 8:00 pm

Friday

6:00 am - 8:00 pm

Saturday

6:00 am - 8:00 pm
"Welcome to the Links at Lighthouse Sound. Not often is a golf course architect provided a site with so much natural diversity. Our goal from the beginning was to create a course that allows Mother nature to show off her beauty.

"Lighthouse Sound offers great variety in terms of visual excitement and strategy. As often as possible we tried to take advantage of the expansive views of the bay and Ocean City skyline. Ten holes border the pristine marshlands found within the 1,000 acre site while others are framed with mature hardwoods.

"Together, this collection of holes will hopefully provide a challenging and memorable golf experience. We hope you will come back often to test your skill and experience the exceptional beauty of Lighthouse Sound."
-Arthur Hills
Golf Course Architect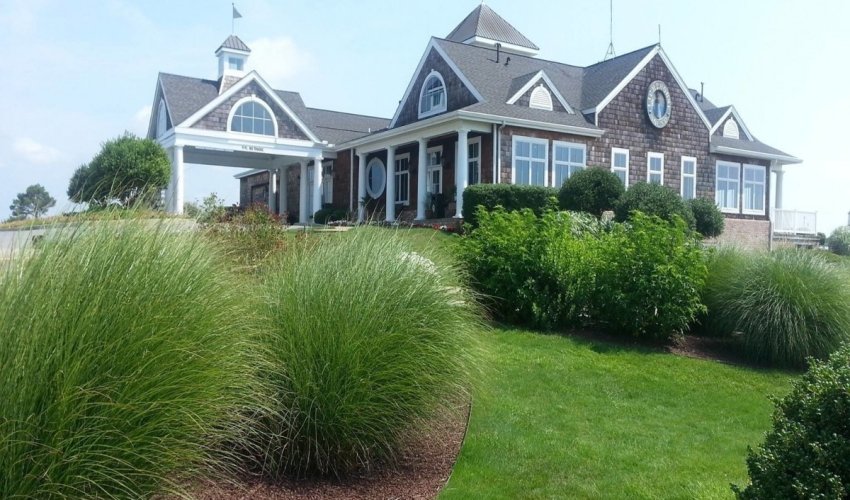 Recent Reviews
Links At Lighthouse Sound
Maria Sunick Zeller : 4 on 7/3/2023 5:12 pm
We had the most incredible wedding at Lighthouse Sound. The food was unbelievable. Everyone was talking about how it was "the best wedding meal they've ever had." The staff is so friendly and accommodating. The space is perfect for those who love to dance and also for those who would prefer to talk and relax at the bar.
It was an extremely windy day and the staff did their best to work with the conditions. Unfortunately, we did not get to utilize an outdoor bar or the patio for cocktail hour. I think that would really add to the guest experience.
When considering as a venue, be sure to inquire about their included coordination. If they do not have a full time coordinator on staff, I highly recommend hiring an external coordinator or planner if you have unique timeline elements. The owner and manager are fabulous people and work really hard. Just be aware that the coordination role is a big one and requires a lot of one on one time with the couple if you are not looking to throw a standard/traditional wedding.

Our guests were blown away by the exclusivity of the club and the privacy for the wedding. It was a pleasure to have our marriage be celebrated at Lighthouse Sound. We look forward to celebrating our anniversary at Lighthouse with a delicious meal each year.
Maria Sunick Zeller
1688404370
Links At Lighthouse Sound
mike L. : 4 on 10/30/2023 10:32 pm
Beautiful course. Staff are very helpful and friendly. It will test your game play. This is the first time I played there. Loved it. Shot an 86. Will play again when I'm on vacation again..
mike L.
1698705170
Links At Lighthouse Sound
Geoff McIntyre : 5 on 6/26/2023 11:58 pm
Amazing, but difficult, golf course. Wind was insane but it added to the fun and challenge.
Beautifully maintained and wonderful views.
Geoff McIntyre
1687823930
Links At Lighthouse Sound
Specials
Ruark Play 3 Special
8:30 am - 5:00 pm
Special runs from Jan 01 2023 to Dec 31 2023
Play 3 or more Ruark golf courses and receive Dinner Voucher Credits for Ruth's Chris Steakhouse or The Restaurant at Lighthouse Sound.
Your group can dine at either location! $50 per foursome or $25 per twosome.
Dinner vouchers are issued with qualifying pre-paid Ruark rounds. Discounted and afternoon rates do not apply. Not valid with Summer Triple Play Specials. Rates determined by dates of play and courses chosen.
Please call 888-424-8004 for more information, quotes or to reserve your package.