Kings Arms Motel
Closed
Sunday

12:00 am - 11:59 pm
The Kings Arms Motel in Ocean City Maryland invites you to relax and enjoy your summer vacation in our clean, comfortable and friendly motel. Our convenient location is a half-block from the Ocean City Beach and the famous Ocean City Boardwalk. We provide three kind of rooms, rooms with two double beds, rooms with one king bed, and rooms with one double bed. The Kings Arms Motel is within walking distance of Ocean City's amusements parks, as we are located on twenty fourth street and Baltimore Ave the Jolly Rodgers amusement park is just four blocks from our motel, many fine restaurants as the Embers Seas Food Buffet is just across the street and Phillips Buffet is just three blocks down from us, and the Ocean City Beach just half a block from the motel. All of our rooms are non smoking and equipped with satellite TV, wireless internet access for free, refrigerator, microwave, air-conditioning with heat, hairdryers, an outdoor swimming pool with a sun deck, free parking for one car per room, and private bath. Complimentary coffee and tea is available in the motel lobby every day fresh. Our goal at the Kings Arms Motel is to make your summer vacation a relaxing experience so you can enjoy that time with your family or friends. Families, groups and couples will find our quiet, clean, and comfortable motel ideally suited to your needs. We maintain a quiet and relaxing nighttime atmosphere so you wake up refreshed and ready for more of Ocean City's beach and sun. You can also make reservations directly with us either by calling or through our reservation system or just check out our rates. You can also check our web page for specials and hot deals that we update every week and also take a look at our amenities, and also for June Grads we offer some great deals in the month on June.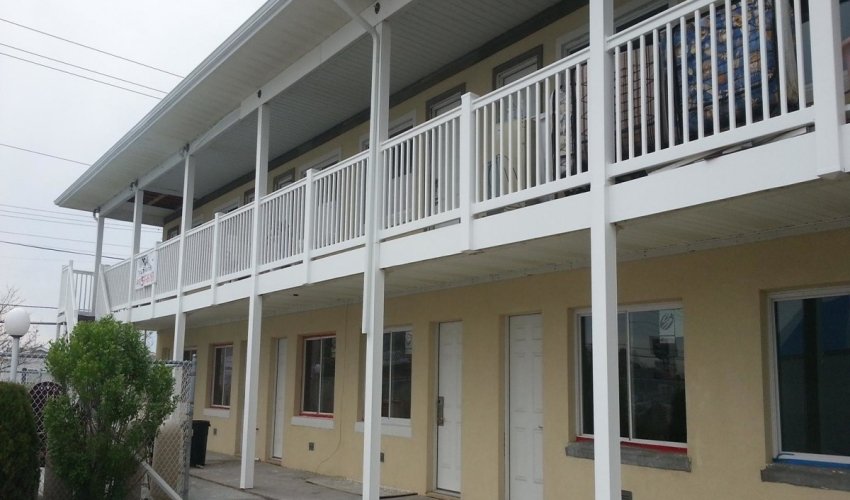 $$
Recent Reviews
TripAdvisor Traveler Rating
3
Kings Arms Motel
60
#104 of 116 hotels in Ocean City
Not bad.
I'm here now. It's not a bad place. It's clean. Close to the beach,restaurants, and public transportation. Good ac, no bugs, smoker friendly (outside the room,of course). Cosmetically there are some...
kjill99
2019-07-12 06:06:06
Kings Arms Motel
Just left
Excellent location for the price. Ocean and boardwalk were a five minute walk away...so were restaurants, clubs, ect. I found the staff to be friendly and polite. Very basic though. It's a motel...
Monica S
2019-08-01 14:40:38
Kings Arms Motel
Friendly staff!
We love staying at kings arms, great friendly staff. Nice view! Clean rooms! Great place to stay with your family, or a few friends! We will most definitely be back! Nice swimming pool as well...
ShawniTravels
2019-08-15 12:33:34
Kings Arms Motel