Jungle Golf
Please call for hours
Embark on your choice of two outstanding miniature golf adventures. Play our Jungle Golf course through a tropical rain forest, under and through playful waterfalls, around a peaceful lagoon and, over scenic mountains. All this may sound calm and relaxing, but BEWARE: This course is not for the faint of heart!! Wild animals populate these links. 
Take advantage of two different ways to make your rounds. Pay for unlimited play on the course of your choice before 5 PM, or by the round after 5 PM. As always, the points on your Jolly Roger Passport to Fun Card can be used to make the rounds on our courses.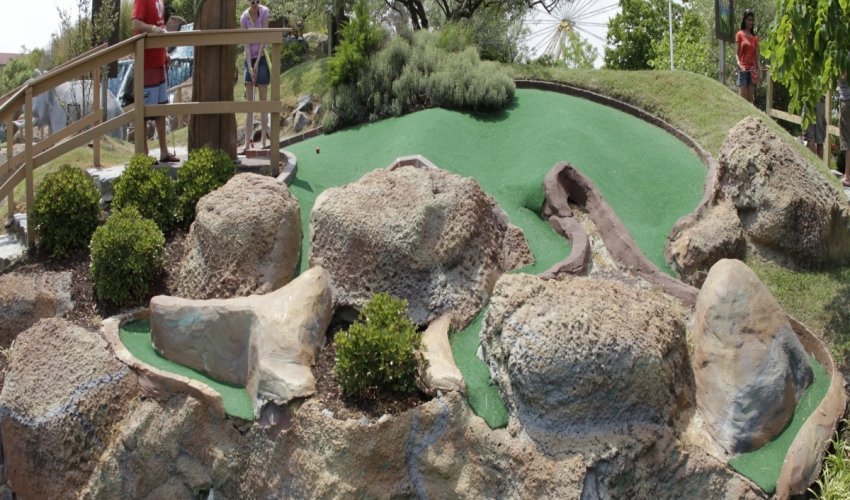 Doug : 4 on 9/17/2023 5:11 pm
The layout is cool here but the holes are kind of weird and not very challenging. Their other course right next door is more fun and challenging. Not sure if we'd go back to this one or not but we had a good time and there was literally no crowd at all.
Doug
1694970667
Jungle Golf
Michele Grove : 5 on 6/14/2023 5:13 pm
Nice mini golf course. Good for kids and adults. Natural environment with many live plants and trees. Has benches for resting throughout the course. Entrance is through the Jolly Roger park.
Michele Grove
1686762790
Jungle Golf
Molly Lolly : 5 on 8/27/2023 5:03 pm
We went not long after it opened for the day and were the first people on the course for the day. It was a decent price for a family of three considering you get unlimited golf at both courses for the whole day. All you have to do is show your receipt to play either course again. The holes were pretty easy but it was still fun. There's a fair amount of wildlife around the pond and greenery on the course so that's a bit of fun to see too. It's worth coming and playing a round of mini golf if you're already here for rides or the water park.
Molly Lolly
1693155794
Jungle Golf