Jolly Roger at the Pier
Please call for hours
The pier is a staple on the agenda of anyone visiting Ocean City. From the aroma of Thrasher's® French Fries to the sounds of joy coming from the Two Level Carousel, the pier is the place to be. Take a plunge on Slingshot or relax and enjoy the Ocean City skyline from the tallest Ferris Wheel in OC. The choice is yours and the pier has got it all. If fast and furious is what you want, then try out the Crazy Dance, the Looping Coaster and everyone's favorite, The Hurricane. If rides are not your thing the pier has plenty of Games, Food and Shops to pass your time with.
Don't forget to stop by our other great parks at 30th Street:
Splash Mountain
Jungle and Treasure Hunt Mini Golf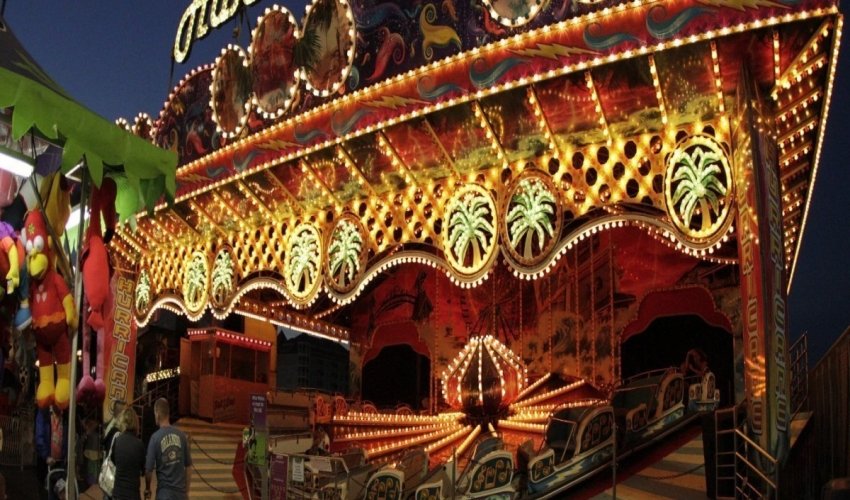 Recent Reviews
TripAdvisor Traveler Rating
4
Jolly Roger at the Pier
1136
#12 of 29 things to do in Ocean City
Rides Galore
My 8 year old, had an amazing time, she truly enjoyed each an every ride she was tall enough to ride
L D
2020-09-05 16:59:22
Jolly Roger at the Pier
Nightly Go Karting Fun
My favorite part of this amusement is Speedworld, which is like Go Kart heaven in Ocean City (OC). To do a lap at Speedworld, only costs about $10 and lasts for about 5 minutes.
516nura
2020-09-21 21:29:48
Jolly Roger at the Pier
Good place
Small crowds make for a good experience here and not much wait time for each track. Ample parking. Attentive staff at the ticket office. Various tracks provide fun for all skill levels from a figure...
joshua_morton12
2021-03-19 18:08:41
Jolly Roger at the Pier