Jolly Roger Amusement Park
10:00 am - 6:00 pm
Sunday

10:00 am - 6:00 pm

Monday

10:00 am - 6:00 pm

Tuesday

10:00 am - 6:00 pm

Wednesday

10:00 am - 6:00 pm

Thursday

10:00 am - 6:00 pm

Friday

10:00 am - 6:00 pm

Saturday

10:00 am - 6:00 pm
It's fun for the whole family! Now, Jolly Roger® Amusement Park at 30th Street has FOUR rollercoasters! Check out the brand-new Barracuda rollercoaster, a Flitzer style, all steel ribbon of fun. It'll be a ride full of drops, turns, and screams! Make vacation memories with your family to last a lifetime!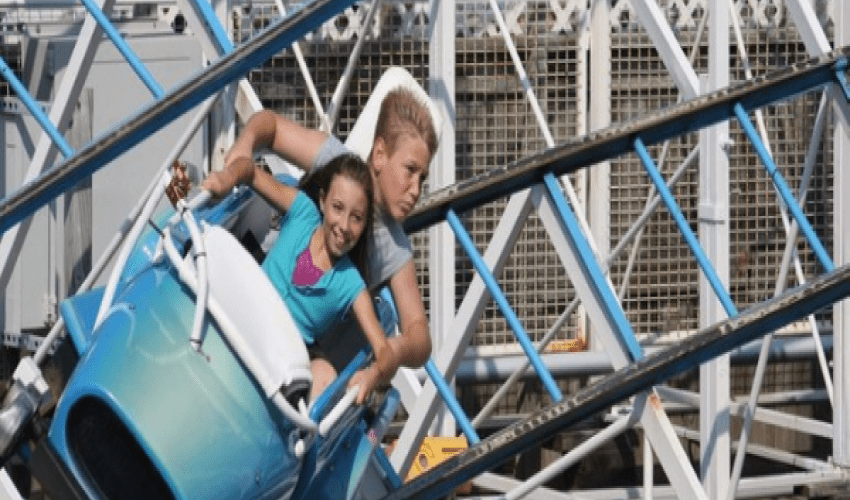 Recent Reviews
Jolly Roger Amusement Park
Amber Grinnage : 5 on 7/6/2023 6:03 am
The whale guy should get a raise!!! He was so wonderful with all the kids. He truly seemed to love his job or at least wanted to pass the time. Either way he was great, I can't say enough great things about him. My son LOVED him and asked everyday to go back just to ride the whales. He was truly a gem. He needs a parking spot!!
We also loved circus smile, that was a lot of fun and different. Really really enjoyed it. The rides do need an upgrade and get some umbrellas for the ride operators. The sun was crushing them!!! They were great all around and deserve that much! Thanks for a great time
Amber Grinnage
1688623433
Jolly Roger Amusement Park
Jasmine Shaughnessy : 5 on 8/9/2023 10:51 pm
I love this park. I was lucky enough to visit during Christmas in July . Everything was festive and decorated. There was an acrobat show ,it was intense. Lots of rides for the kids and adults. Loved the train ride around the park.and the food
Jasmine Shaughnessy
1691621517
Jolly Roger Amusement Park
Maisha Richardson : 5 on 8/5/2023 10:12 pm
My 3 and 6 year old love jolly
Rogers splash world. Get there early to get great seats, they have kickers available, vendors for funnel cake, cotton candy, burgers, hamburgers, etc. this is surely a day trip and the entire the family will absolutely love it.
Maisha Richardson
1691273551
Jolly Roger Amusement Park