Inlet Sea Doos
9:00 am - 6:00 pm
Sunday

9:00 am - 6:00 pm

Monday

9:00 am - 6:00 pm

Tuesday

9:00 am - 6:00 pm

Wednesday

9:00 am - 6:00 pm

Thursday

9:00 am - 6:00 pm

Friday

9:00 am - 6:00 pm

Saturday

9:00 am - 6:00 pm
Come experience the thrill seeking enjoyment of Inlet Sea Doos. Our family owned and operated business has been providing Ocean City guests with fun water sport adventures for the past 18 years.
Build memories of your vacation at Ocean City, MD with the rush of oceanside parasailing or rock out with the new 2012 1500CC waverunners at full throttle along the bay of Assateague Island into the largest riding area in OC!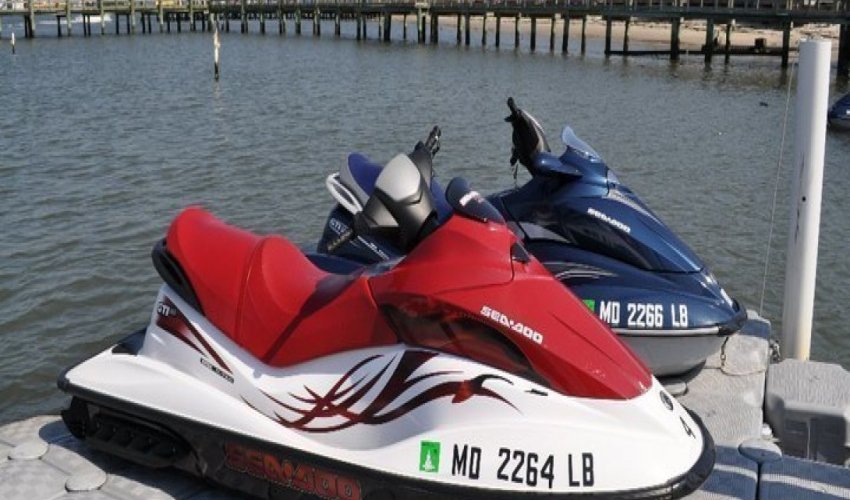 Recent Reviews
TripAdvisor Traveler Rating
5
Inlet Sea Doos
106
#14 of 50 Boat Tours & Water Sports in Ocean City
Prices are incorrect on website
Prices were much different online. The person I spoke to said it recently changed owners and they did not update the prices. Even with s coupon, they were more expensive than other places. The only...
sunnygirl6
2020-07-06 04:55:32
Inlet Sea Doos
Just BAD BAD BAD !!!
Terrible customer service! Very disorganized! Somewhat rude. You should look elsewhere. The "family" running this has some drama going on and I fear they have taken their eye off the safety and...
KaseyT1
2020-07-29 07:58:46
Inlet Sea Doos
STAY AWAY!!
The staff are very rude, disrespectful and borderline obnoxious if you don't do exactly what they say. They want you to ride full speed out to their riding area, which is about 20 minutes away. It is...
denisecY7132QN
2020-08-08 05:02:07
Inlet Sea Doos