Hooper's Crab House
Opens at 11:30 am 11:30 am - 9:00 pm
Sunday

11:30 am - 9:00 pm

Monday

11:30 am - 9:00 pm

Tuesday

11:30 am - 9:00 pm

Wednesday

11:30 am - 9:00 pm

Thursday

11:30 am - 9:00 pm

Friday

11:30 am - 9:00 pm

Saturday

11:30 am - 9:00 pm
Type:
All You Can Eat
,
American
,
Beach Food
,
Seafood
,
Steamed Crabs
Features:
Carry-Out
,
Kid Friendly
,
Outdoor Dining
,
Waterfront
It's been a fabulous adventure since we purchased the land in 1978, which then was a corn field. In 1981 we started building the Big Barn on the Bay. It took 6 months to build. The gala Grand Opening was in June of 1982 and some 1800 people enjoyed the festivities. Throughout the years we would travel and find awesome artifacts for our customers to enjoy each season.

We offer the best when it comes to crabs. You can grab some to go in our famous Wooden Caboose, or dine in with us in the Barn or at Sneaky Pete's overlooking the bay. Either choice is a welcome one, we just want to offer the best in service and a smile on your face as you enjoy the meal we have planned for you.
So Come Make Memories With Us! And we'll make sure it's one you won't forget.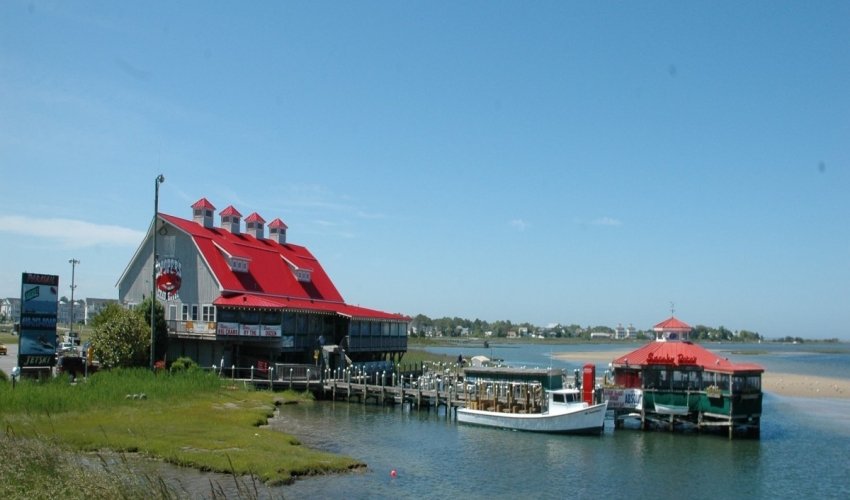 $$ - $$$
Recent Reviews
TripAdvisor Traveler Rating
4
Hooper's Crab House
792
#136 of 413 Places to Eat in Ocean City
Fun Ocean City dining
Chick trip made fun with this visit! Delicious food and quick service. Loved my crab cakes! Atmosphere was a delight!
O8902KKscottg
2022-09-18 11:57:40
Hooper's Crab House
No free refills
We ordered the seafood platter $39. It came with a handful of French fries, one small piece of fish, 3 medium scallops, 4 medium shrimps, lump crab cake and a corn on the cob. The seafood needed...
bensO5013FN
2022-09-24 13:39:37
Hooper's Crab House
Excellent Views and Very Good Seafood
We came in mid-September, mid-week, for an early (4:30) dinner. Those 3 pieces of our trip will frame this review. It was not super crowded, parking was easy, and we were seated right away. Do...
138alp
2022-09-26 09:40:45
Hooper's Crab House