Hooked
11:30 am - 9:00 pm
Sunday

11:30 am - 9:00 pm

Monday

11:30 am - 9:00 pm

Tuesday

11:30 am - 9:00 pm

Wednesday

11:30 am - 9:00 pm

Thursday

11:30 am - 9:00 pm

Friday

11:30 am - 9:00 pm

Saturday

11:30 am - 9:00 pm
Type:
American
,
Beach Food
,
Farm Fresh
,
Seafood
Features:
Bar/Lounge
,
Kid Friendly
Owners Steve Hagen and Kevin Frey are at it again, opening their newest restaurant, Hooked located on 81st St. in Ocean City, MD. With the success of Off The Hook, in Bethany Beach & Just Hooked, in Fenwick Island, DE, they have set the standard for local fare focusing on local seafood and produce.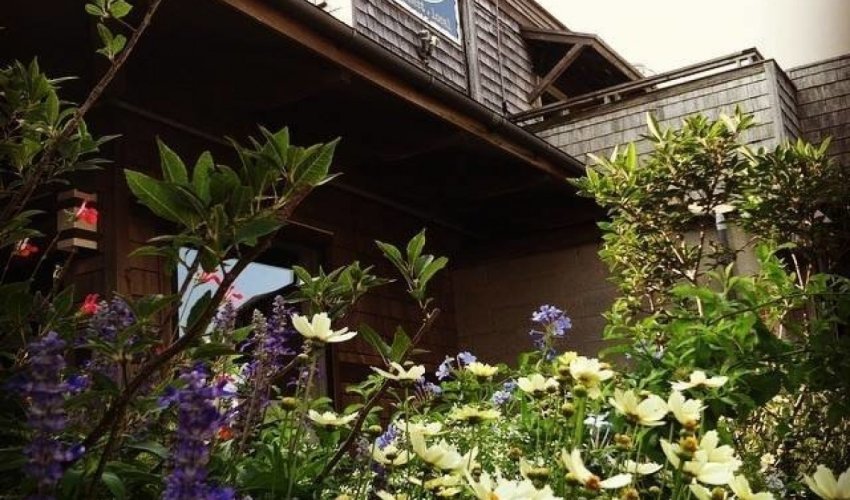 Tony Baula (Caligolfer8) : 5 on 10/31/2023 1:40 am
The place is cozy and yet nice and open. Flavors are nicely paired. We dined in the fall and the dishes all had a nice fall flavor. There was a nice starchy, squash flavor that blended with the scallops and the risotto, finished with a fresh pesto.

The second floor dining room is cozy and intimate that it's perfect for a nice quiet evening. The first floor has the lively bar atmosphere.

Parking is limited but it's across a big hotel parking lot.
Tony Baula (Caligolfer8)
1698716451
Hooked
Nathan Day : 5 on 8/15/2023 10:34 pm
Excellent fine dining experience at Hooked! Everything we ordered tasted wonderful. They seated us in their upstairs dining room. The service was really well done. Our drinks were filled regularly. The food came out with excellent timing. We had a crab dip appetizer, with great crackers. The wedge salads seemed on the small size, but had great flavor, with bacon, blue cheese and pickled onion. For our entrees we ordered Pan Seared Day Boat Scallops and Blackened Shrimp. Both were fantastic. The dirty rice with the shrimp was delicious with great spice level. The couscous salad with the Scallops was a little too vinegary for me, but my wife liked the flavor. The prices may seem high, but it's appropriate for high quality seafood with creative flavors paired with it. Definitely an excellent choice for a great seafood dinner!
Nathan Day
1692138872
Hooked
Jay Mar : 5 on 9/30/2023 4:48 pm
Absolutely delicious! Everything was a 10/10 for flavor and presentation. We were here during Oceans Calling and there was only one server on. That guy worked the entire restaurant and to our surprise the wait wasn't too bad. Kudos to that guy!
Jay Mar
1696092523
Hooked
Specials
Half Priced Entrees
3:00 pm - 9:00 pm
Special runs from Oct 10 2023 to Dec 31 2023
1/2 Priced Entrees, 3:00 pm to Close
Happy Hour from 3:00 pm to 6:00 pm