Holiday Inn Ocean City
Closed
Sunday

12:00 am - 11:59 pm
The first pool bar and grill in Ocean City! Located at the Holiday Inn Oceanfront on 67th St., The Original Poolbar & Grill is the place to be when the sun comes out. Enjoy refreshing beverages, delicious beach fare, and make memories to last a lifetime!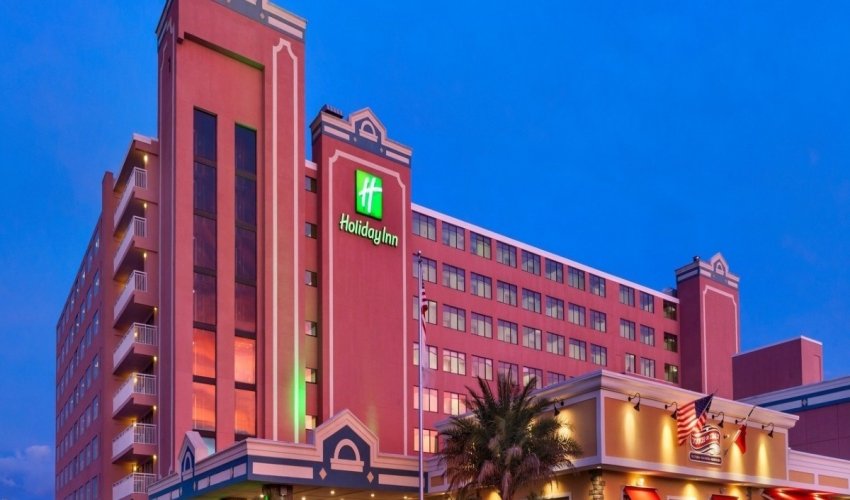 $$$
Recent Reviews
GreenLeader Bronze
TripAdvisor Traveler Rating
4
Holiday Inn Ocean City
1186
#35 of 117 hotels in Ocean City
Holiday getwaway
Took the Grandkids on a getaway. Hotel was great for kids and adults. Plenty to keep the kids busy. Hotel had swimming pool, game room, Restaurant with free meals for the kids breakfast and dinner...
S7181DHjims
2022-12-29 10:15:21
Holiday Inn Ocean City
Christmas 2022
Staff was amazing and they were slammed with guests. We woke up to a broken HVAC unit on Christmas Eve in Delaware on a 11 degree morning, and we ended up having one of the best Christmases ever...
Ambassador420196
2023-01-23 03:08:14
Holiday Inn Ocean City
Unfortunate events
This was an unfortunate trip. We were in town for a conference and our original hotel moved us because they poorly planned for their own renovations. Then this hotel was mostly under renovations...
Kat G
2023-02-06 08:27:15
Holiday Inn Ocean City