Holiday Inn Ocean City
Closed
Sunday

12:00 am - 11:59 pm
The first pool bar and grill in Ocean City! Located at the Holiday Inn Oceanfront on 67th St., The Original Poolbar & Grill is the place to be when the sun comes out. Enjoy refreshing beverages, delicious beach fare, and make memories to last a lifetime!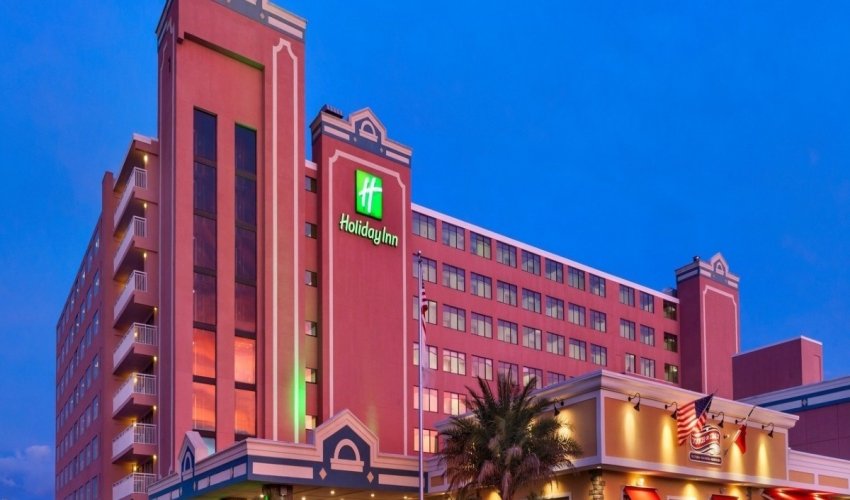 $$$$
Recent Reviews
GreenLeader Bronze
Travelers Choice 2020
TripAdvisor Traveler Rating
4
Holiday Inn Ocean City
1094
#37 of 116 hotels in Ocean City
View was fantastic
Had a good time at hotel. Restaurant was good, the food was delicious and great portions for the price. The view from my room was great, got to look out over the whole courtyard and the ocean. The...
tazzie79
2021-03-05 06:17:02
Holiday Inn Ocean City
Typically love staying here
I usually stay here and have been extremely happy in the past. I was not exactly thrilled this time. I needed a mom and daughter get away and figured to spend the 400 dollars for a suite for the...
7courtneya
2021-03-15 11:39:13
Holiday Inn Ocean City
Very nice and accommodating staff.
The staff was wonderful and the room was clean. The view was gorgeous and the hotel has three entrances to the beach. Because I was visiting from a Sunday to Monday, and the hotel wasn't busy, I was...
kerianneh2021
2021-03-15 12:20:15
Holiday Inn Ocean City