Holiday Inn Ocean City
Closed
Sunday

12:00 am - 11:59 pm
The first pool bar and grill in Ocean City! Located at the Holiday Inn Oceanfront on 67th St., The Original Poolbar & Grill is the place to be when the sun comes out. Enjoy refreshing beverages, delicious beach fare, and make memories to last a lifetime!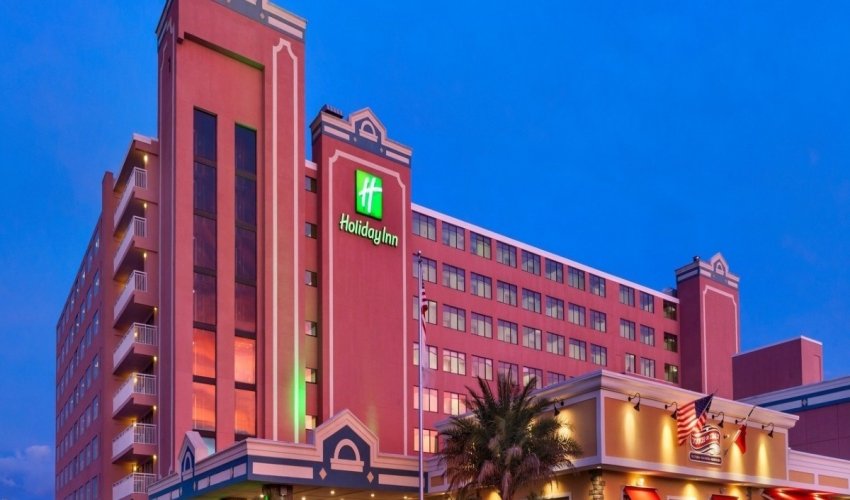 $
Recent Reviews
GreenLeader Bronze
TripAdvisor Traveler Rating
4
Holiday Inn Ocean City
1182
#36 of 117 hotels in Ocean City
Amazing time in ocean City
The rooms were very clean,the beds comfortable.The view is amazing, I actually laid in my bed and could see the ocean.The staff were very kind and our housekeeper went the extra mile setting up my...
Lori O
2022-10-25 13:59:16
Holiday Inn Ocean City
Great service
We were very happy with the renovated room-4th floor. We. Could not figure out how to unlock stove top- I asked front desk & they said they'd send maintenance man to show us. The man actually beat...
Daydream270192
2022-10-26 05:31:32
Holiday Inn Ocean City
Top notch care and service.
I had a hard time hearing while making my tele reservation. When I hung up I was hoping I got a room I wanted. We arrived many hours early in order to make sure of the room. All was well taken care...
Richard B
2022-11-24 08:09:26
Holiday Inn Ocean City