Hobbit Restaurant
5:00 pm - 9:30 pm
Sunday

5:00 pm - 9:30 pm

Monday

5:00 pm - 9:30 pm

Tuesday

5:00 pm - 9:30 pm

Wednesday

5:00 pm - 9:30 pm

Thursday

5:00 pm - 9:30 pm

Friday

4:30 pm - 9:30 pm

Saturday

4:30 pm - 9:30 pm
Type:
American
,
European
,
Farm Fresh
,
Seafood
,
Steak/Steakhouse
Features:
Bar/Lounge
,
Fine Dining
,
Lite Fare
An absolute escape from Ocean City. A place to indulge in inventive American cuisine and mouthwatering seafood while overlooking one of the most picturesque views you have ever laid eyes on.
If you're looking to simply come in for some appetizers and a few cocktails our bartenders make great company at the bar that maintains the same breathtaking views.
 So next time you're wondering where to go to enjoy an exceptional meal, stop by The Hobbit and step into a classy, sleek, but most importantly comfortable world of dining excellence.
We are located on the bottom floor of the Rivendell Condominium at 81st on the Bay and we offer our full menu daily beginning at 5 pm.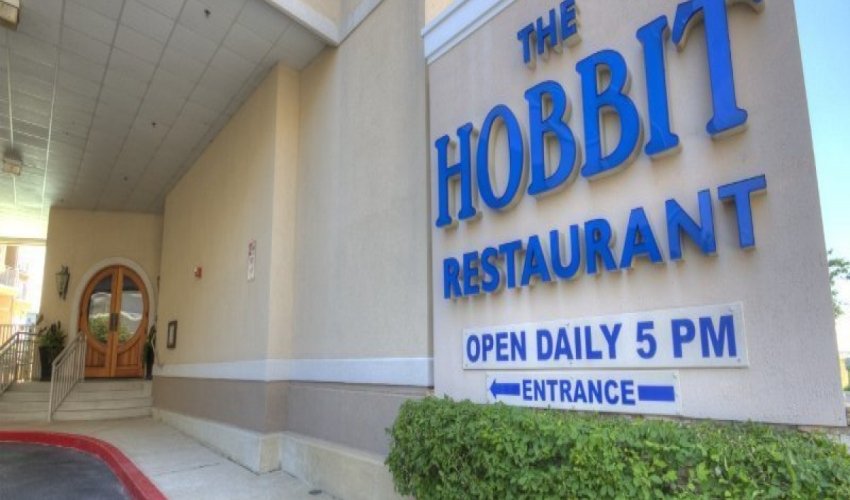 $$$$
Recent Reviews
TripAdvisor Traveler Rating
5
Hobbit Restaurant
573
#10 of 413 Places to Eat in Ocean City
An evening to be remembered
We were in Ocean City with friends and they made reservations here for our last night in town. The dinner was spectacular. We all had different dishes and the food was prepared perfectly and quickly...
giwpriestap
2022-10-18 14:32:46
Hobbit Restaurant
Top notch food
I paid $24 for each crab cake the day before at another restaurant ant they were trash.Today I paid $30 each at the Hobbit. I would have gladly paid $40 each if that is what had charged.The crab...
marcia a
2022-10-30 14:44:30
Hobbit Restaurant
Exceptional Dining Experience
This restaurant is amazing, and by far the BEST place we ate during our week in Ocean City. Beautiful views and great ambience, but most importantly, delicious food. I would return in a heartbeat...
CCSmithMo
2023-01-19 08:47:31
Hobbit Restaurant