Hilton Ocean City Oceanfront Suites
Closed
Sunday

12:00 am - 11:59 pm
A sophisticated, family-friendly choice among hotels in Ocean City, Maryland. Prepare to be rejuvenated and to rediscover the true meaning of "ahhh" a the Hilton Ocean City Oceanfront Suites. The most luxurious family-friendly hotel in Ocean City beckons you to the beach with contemporary suites just steps from the water, all the perks you expect from Hilton name and uninterrupted ocean views from just about everywhere.
Guests arriving at at the only Four Diamond hotel in Ocean City find a laid-back yet sophisticated design and decor carrying them to a new level of revitalization.
Amenities include two oceanfront pools, a state-of-the-art fitness center, complimentary Wi-Fi, heated indoor swimming pool and hot tubs, as well as exceptional dining options.
Relax, breath in the fresh salt air and let go. At the Hilton Ocean City Oceanfront Suites, absolutely nothing stands between you and the perfect beach vacation.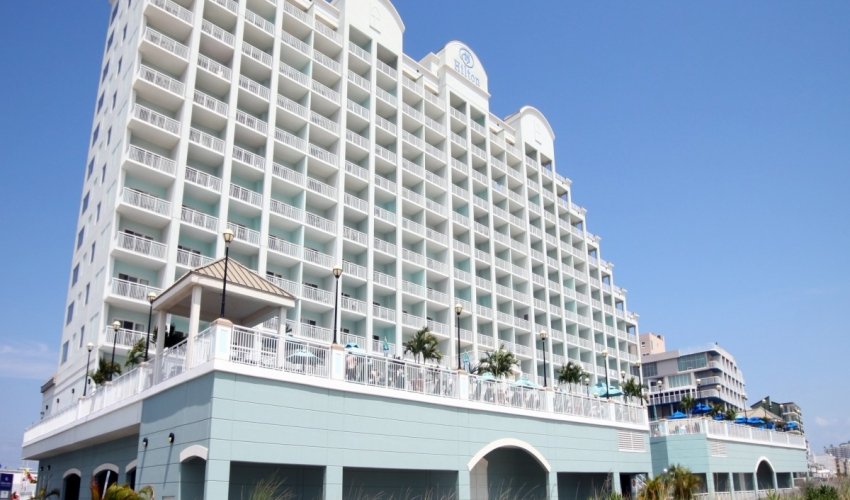 $$$$
Recent Reviews
Travelers Choice 2020
TripAdvisor Traveler Rating
5
Hilton Ocean City Oceanfront Suites
2534
#22 of 116 hotels in Ocean City
Great Get Away
We were looking for a local get away for our annual birthday / anniversary trip and did not want to deal with out of state travel. Being relatively new to Maryland we decided on Ocean City. As a...
demo317
2021-03-23 04:52:15
Hilton Ocean City Oceanfront Suites
Amazing place
Was wonderful , everything was clean and the employees were super nice . Also room was amazing didn't expect so much for a great price I suggest to get a ocean view suite if planning on stay very...
jasminemmcdaniels
2021-03-23 13:34:18
Hilton Ocean City Oceanfront Suites
Staycation lacking Customer Service
I booked the vacation as a change of scenery for the kids and I. The internet was great, the food was good, the view was amazing but sadly customer service was lacking during this stay. I wan't...
christinamendez77
2021-03-25 12:32:53
Hilton Ocean City Oceanfront Suites