Hileman Real Estate
Please call for hours
Ocean City Vacation Rentals - Plan your invigorating vacation in Ocean City, Maryland with us.
Search from hundreds of affordable Ocean City weekly vacation rentals. We offer a variety of the finest rental properties in the Ocean City, MD area. Chose your perfect vacation lodging from Beach Houses, Condos and Cottages. Too busy to spend a week with us?
We offer exciting Ocean City mini-week and weekend rentals.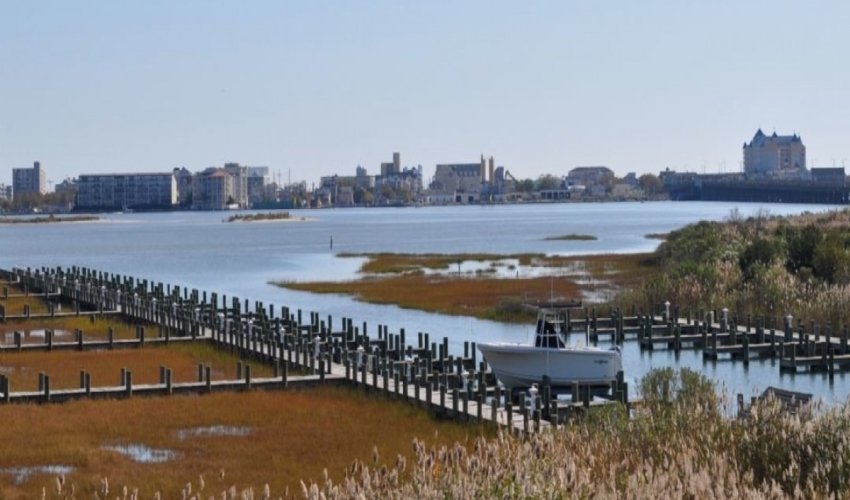 Kathy Ostrich : 5 on 6/8/2023 3:37 pm
Had the pleasure of staying in Unit 301 at Sandpiper Dunes on 58th St. over Memorial Day weekend. This condo has all the comforts of home! It was clean, bright, inviting, has an outdoor pool and is just steps away from the sand!!! There is even a handicap accessible dune crossing! Beds were very comfortable and showers were great! Unit has its own washer and dryer for your convenience and the linen rental provided plenty of towels. The midtown location is GREAT!!! It is within walking distance to some great restaurants, mini-golf, and Alley Oops. We had a day that was a little overcast and were able to walk across the street to Captive Escape Rooms and had a great time! This central location gives you quick and easy access to both the boardwalk and uptown. The view from the balcony is amazing, you can even catch the sunset over the bay if you walk across the street to Fager's Island. We had such a great time, we booked another week for September. If you haven't booked your week, don't hesitate! Contact Hileman Real Estate today!
Kathy Ostrich
1686238661
Hileman Real Estate
Ashleigh Freedland : 1 on 9/9/2020 1:59 pm
We were very excited to get away during the pandemic and found the reviews to be helpful in determining where we could go and feel safe. The first thing we noticed when we walked in was that it was very cute, spacious, and nice. Once the shoes came off, floor felt dirty. We went to put our 21 month old sons pack and play in the extra bedroom that we got specifically because of his sleep and the second room was moist all around. The carpet was damp, the paint was bubbled from moisture, the room had a very strong mold oder to it. There were moisture eliminator containers in both bedrooms, which tells us that they know it is an issue. None of the ac units were on, which meant that it was very hot and humid in the condo. There was caked on dirt in the molding of the trim, hair in the beds, overall very disgusting. We had to have our son in the room with us because we were concerned about his safety with the mold in the other room, and it just made for a really unpleasant stay. The property itself was dirty, the staff were incredibly rude and unpleasant, and not one staff member was wearing a mask. The other people in the condo were a hit or miss whether they were wearing a mask and the ones that weren't, were not told to put one on--- well because the staff who should be reinforcing this did not either. There were no umbrellas up at the pool and it was a direct hit from the sun. When we called the rental company Hileman- we were told that "they never had a complaint" and they would "send someone to fix the ac." It was not an AC problem and honestly, I don't care if there were no complaints, it was completely dismissed by them. We actually had to leave 3 days early because all three of us started to have respiratory issues from the environment (COVID tested and negative). We are all better now that we have been home for 2 days, which really tells you how this effects your lungs. I would not recommend this condo or building to ANYONE out of fear for health safety. I asked if we could get partial reimbursement because of wanting to leave out of health concerns, and was told "its your choice to leave." Horrendous experience, do yourself a favor and go somewhere else.
Ashleigh Freedland
1599659952
Hileman Real Estate
Aspen Huls : 1 on 5/8/2021 12:52 am
Tried booking a stay with them on Vrbo for a relaxing vacation. Attempted to book through my boyfriend, who was later called and then denied based on his age. That was all fine, even though they list you can book at 18 and have a max on 6 guests online. They hide in their description that NEITHER of those things is true and because we were a group (3 people) and underage (we're college age) they wouldn't rent to us. Not a big deal, a little misleading but we get it. My partner confirm that we have to cancel it and we would be getting our money back. It's now been 2 weeks, and after constant phone calls and messages they're now telling him that we don't get a refund until the dates that we chose are booked up, and they have a "no-refund" policy. That can't apply here, as YOU canceled on US. They're no longer responding to phone calls or messages, and Vrbo is currently involved. Do not do business with them at all. They are unprofessional, rude, and at this point scammers.
Aspen Huls
1620435141
Hileman Real Estate