Grand Prix Amusements
Open Now 10:00 am - 11:00 pm
Sunday

10:00 am - 11:00 pm

Saturday

10:00 am - 11:00 pm

Thursday

10:00 am - 11:00 pm

Friday

10:00 am - 11:00 pm

Monday

10:00 am - 11:00 pm

Tuesday

10:00 am - 11:00 pm

Wednesday

10:00 am - 11:00 pm
There's fun and excitement for all ages at Grand Prix with 8 go kart tracks, bumper boats, climbing wall, batting cages and more!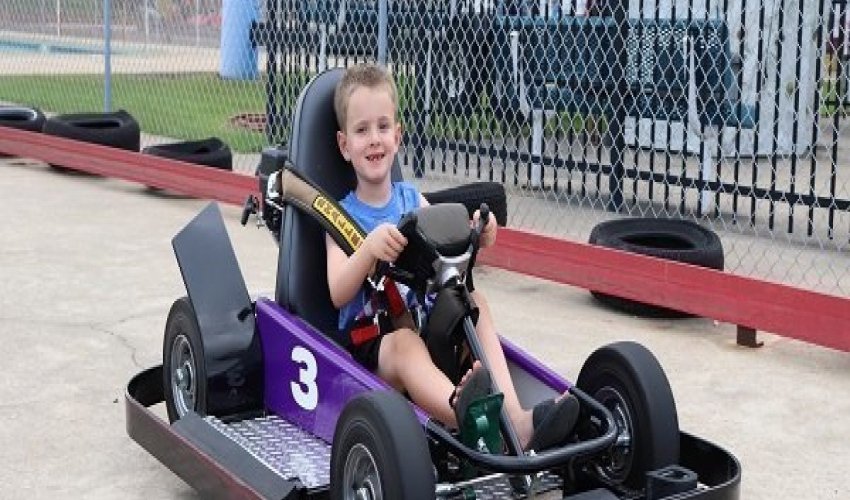 Riley Emmerson : 4 on 11/18/2023 6:52 pm
The park is clean and well-maintained, with a variety of attractions for all ages. The go-karts are a lot of fun, and the staff is friendly and helpful. However, the park can get crowded, especially on weekends, and the prices are a bit high.

Overall, Grand Prix Amusements is a good place to go if you're in the area.
Riley Emmerson
1700333521
Grand Prix Amusements
Eden Borchert : 5 on 8/10/2023 1:07 pm
We came here yesterday with our family, a really great evening activity. There were so many tracks! And to our surprise, there is also a Pro Track! But we found out that in order to ride it you need a drivers license and it's pretty pricey for just 2 races. Now we didn't go on that, but the majority of the tracks anyone can ride.
At the ticket booth I recommend getting the rist band because it allows you to go on all the rides (except pro track) as many times as you want for an hour. It can get a bit pricey you have a big family, but if you go on lots of times it becomes worth your money. Otherwise I just recommend getting a few 6 packs of tickets if you don't think you're going to be able to ride that many times. When we came yesterday we just got the 6 pack of tickets and had a great time.
Anyways, I really recommend coming! The rides are a blast!
Eden Borchert
1691672868
Grand Prix Amusements
Franco Z : 5 on 4/22/2022 1:31 pm
Place was cool. They have a ton of options, bumpers, drift, standard karts and pro track. There was some cages for hitting balls and an arcade that wasn't open for the season yet. We spent a few hours here and had a blast. A good stop!
Franco Z
1650634306
Grand Prix Amusements