Glen Riddle Golf Club
Opens at 7:00 am 7:00 am - 7:00 pm
Sunday

7:00 am - 7:00 pm

Monday

7:00 am - 7:00 pm

Tuesday

7:00 am - 7:00 pm

Wednesday

7:00 am - 7:00 pm

Thursday

7:00 am - 7:00 pm

Friday

7:00 am - 7:00 pm

Saturday

7:00 am - 7:00 pm
GlenRiddle Golf Club is the centerpiece of the GlenRiddle residential development located just minutes from Ocean City, Maryland. The club features two 18-hole championship courses: the daily fee course "Man O'War" and the private course "War Admiral Members Course." The club is owned by Thomas H. Ruark, Inc., developer and owner of award-winning, "The Links at Lighthouse Sound" and "Rum Pointe" golf clubs in Ocean City, as well as "Nutters Crossing Golf Club" in Salisbury, Maryland.
GlenRiddle Golf Club provides a truly spectacular golf experience. In addition to the 36 memorable holes of golf, our facilities and exciting practice, teaching facility and pro shop will help you perfect your game. Just like their namesakes, Man O'War and War Admiral, these courses will become legendary.
They will provide the supreme challenge for the seasoned golfer with their distinctive fairways while offering those new to golf an opportunity to fall in love with the game.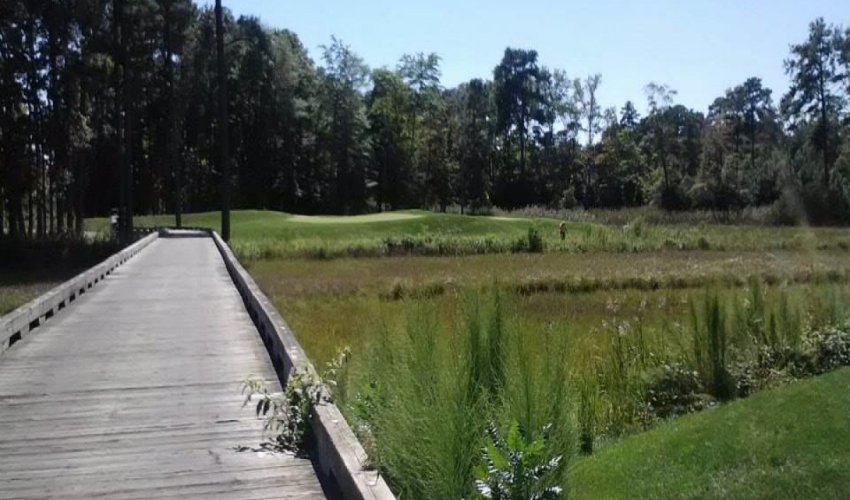 Recent Reviews
TripAdvisor Traveler Rating
5
Glen Riddle Golf Club
51
#3 of 11 Outdoor Activities in Berlin
Golf Weekend - War Admiral
We played Man O War in the spring, and came back in the fall to try the other side. The course was nicely laid out and not as open as the previous. It's uniquely different and was challenging but not...
HoagieCat
2019-11-07 15:42:57
Glen Riddle Golf Club
Beautiful Course and responsive Staff!
We totally enjoyed our golf experience despite an encounter with a nasty fellow golf. My husband Teed off with a group of four, but was instantly pressurized by one of the golfer. We felt very...
YoginiXC
2020-09-28 06:40:30
Glen Riddle Golf Club
GlenRiddle War Admiral GREAT!
A really nice golf track that is very fair, but also extremely challenging at times, requiring definite "target golf"! Excellent professional staff....HIGHLY recommended!
LancDynamicDuo
2020-11-11 10:24:47
Glen Riddle Golf Club