Furnace Town Historic Site
10:00 am - 4:00 pm
Sunday

10:00 am - 4:00 pm

Monday

10:00 am - 5:00 pm

Tuesday

10:00 am - 5:00 pm

Wednesday

10:00 am - 5:00 pm

Thursday

10:00 am - 4:00 pm

Friday

10:00 am - 4:00 pm

Saturday

10:00 am - 4:00 pm
Enjoy a relaxing visit into 19th century village life. Located in the heart of the Pocomoke Forest, Furnace Town is home to Maryland's only bog ore iron furnace. The furnace is situated 5 miles north of Snow Hill on the banks of Nassawango Creek. Furnace Town and its Nassawango Iron Furnace (recognized by The American Society of Mechanical Engineers as a National Historic Mechanical Engineering Landmark) comprise an educational site of local archaeological and historical interest. The furnace and buildings are being restored, preserved and interpreted by Furnace Town Foundation, Inc.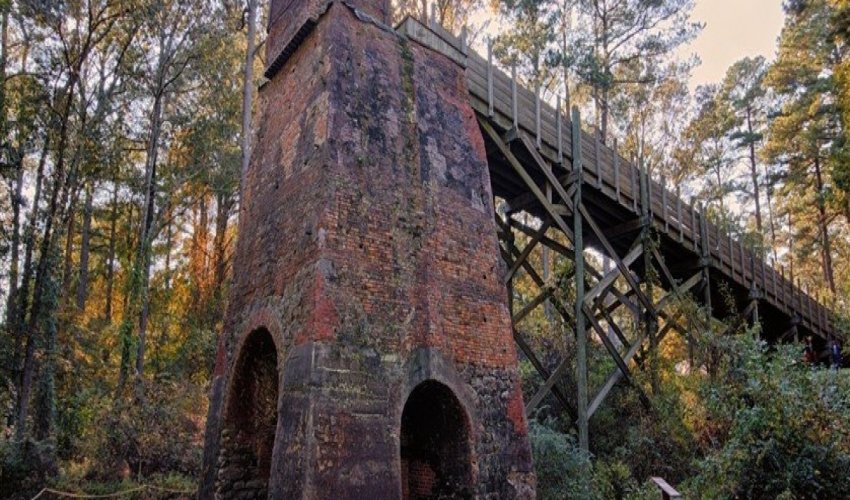 Recent Reviews
Furnace Town Historic Site
Sharon Rumley : 5 on 8/7/2023 6:54 pm
A great place to visit and being the kids. Wonderful living history with multiple buildings from the time period. Waking trails through the woods and swamp. I was there for an after hours concert.
Sharon Rumley
1691434482
Furnace Town Historic Site
Tilly Lo : 5 on 10/6/2019 2:48 pm
This is the best village we have visited. Everything is layout nicely that if you follow the walkway, you will see pretty much everything. The only exception is the furnace. You should walk behind it on the grassy area and it takes you to the back where there are some signs with more info on the furnace. Also, there is where a platform and the nature trail is. I'm not sure how long is the trail. I would have walked it if I didn't arrive too late. Allow at least 2 hours, and if you really want to allow your kids some playtime of have a picnic, add more time for that. The exhibit in each building is nicely displayed. The weaving house has a nice but potent fragrant that irritated my lungs and made me cough for a while after leaving the building. If you have asthmatic symptoms, I recommend making a quick stop in this house but don't stay in it too long. The visitors center has gift items for sale. This park is also dogfriendly. 🐕🐕🐾🐾🐾 Highly recommended!! Oh, plenty of parking.
Tilly Lo
1570373338
Furnace Town Historic Site
Keith Hornberger : 5 on 10/17/2023 12:30 pm
Went there for the annual Renaissance Fair. It was really enjoyable. Plenty of vendors and lots of food. The entertainment was great. The year round exhibits were open and very interesting to look at.
Keith Hornberger
1697545801
Furnace Town Historic Site