Furnace Town Historic Site
10:00 am - 5:00 pm
Sunday

10:00 am - 5:00 pm

Monday

10:00 am - 5:00 pm

Tuesday

10:00 am - 5:00 pm

Wednesday

10:00 am - 5:00 pm

Thursday

10:00 am - 5:00 pm

Friday

10:00 am - 5:00 pm

Saturday

10:00 am - 5:00 pm
Enjoy a relaxing visit into 19th century village life. Located in the heart of the Pocomoke Forest, Furnace Town is home to Maryland's only bog ore iron furnace. The furnace is situated 5 miles north of Snow Hill on the banks of Nassawango Creek. Furnace Town and its Nassawango Iron Furnace (recognized by The American Society of Mechanical Engineers as a National Historic Mechanical Engineering Landmark) comprise an educational site of local archaeological and historical interest. The furnace and buildings are being restored, preserved and interpreted by Furnace Town Foundation, Inc.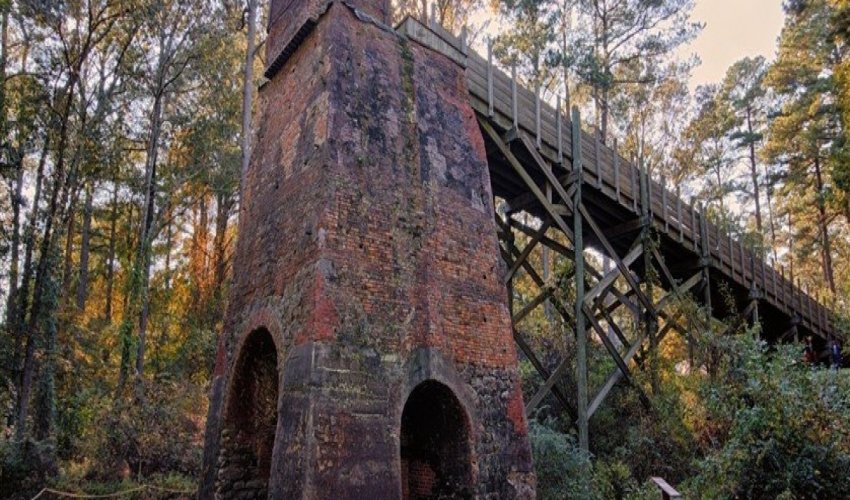 Recent Reviews
TripAdvisor Traveler Rating
5
Furnace Town Historic Site
53
#2 of 14 things to do in Snow Hill
Want to go back!
We stopped only briefly due to time constraints, but we were very interested n what we saw! Definitely will go back the next time we go the Maryland's eastern shore.
AliKat3
2019-08-14 18:06:10
Furnace Town Historic Site
A Treasure in Snow Hill
If we wouldn't have heard about this place by chance, we would have never known it existed. What a find! I'd liken it to a miniature Colonial Williamsburg in a later century and much off the beaten...
cmfoltzy
2019-08-23 13:41:06
Furnace Town Historic Site
A Delmarva Daytrip
We took a trip to the Snow Hill area and enjoyed this wonderful museum and the curator was knowledgable and very willing to answer our questions. Great place to eat a packed lunch.
Experience223219
2019-09-05 17:31:34
Furnace Town Historic Site