Frontier Town Western Theme Park
10:00 am - 6:00 pm
Sunday

10:00 am - 6:00 pm

Monday

10:00 am - 6:00 pm

Tuesday

10:00 am - 6:00 pm

Wednesday

10:00 am - 6:00 pm

Thursday

10:00 am - 6:00 pm

Friday

10:00 am - 6:00 pm

Saturday

10:00 am - 6:00 pm
Visit our replica western town circa 1880 and enjoy our revamped Wild West Show, which features an all new Best of the West Exhibition, while still keeping in tradition with Bank Holdups, Native American Dancing, Can Can Shows, Gunfights, and Jailbreaks! Take the youngins to pan for gold. Go for rides on the paddleboats and pony swings. Have a turn in our stagecoach and steam train. Stop by the Golden Nugget, Longhorn Saloon, or Sweet Shop for some good eats. Open daily mid-June – Labor Day.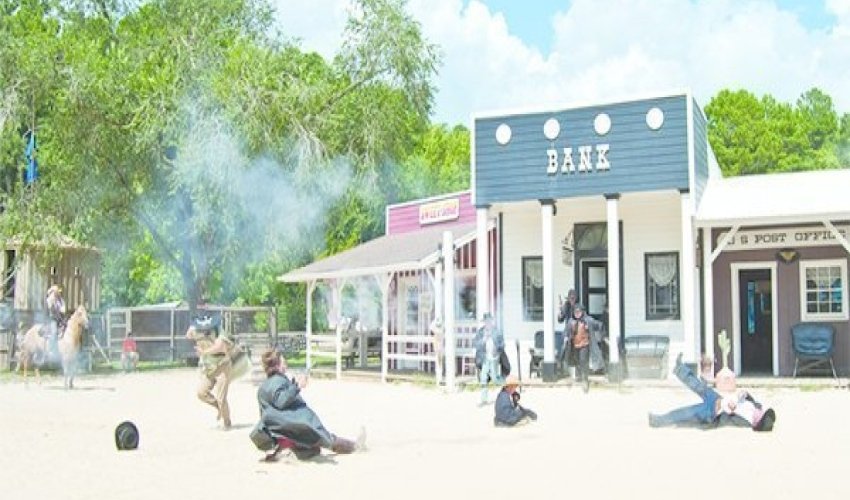 Recent Reviews
Travelers Choice 2020
TripAdvisor Traveler Rating
4
Frontier Town Western Theme Park
692
#6 of 29 things to do in Ocean City
Horrible first RV experience
We rented an RV and were stuck next to a family that looked like they were living there and we were pretty sure they were employees as other employees in Frontier Town Vehicles where they're...
A3726QNmichaell
2020-09-27 10:56:14
Frontier Town Western Theme Park
Poor
On line they tell you to call office if you have a problem. Lot good that does no-one answers. Pretty bad if you ask me........I can make reservation online but need some questions answered first.....
jerrybC8784OP
2020-09-28 15:57:43
Frontier Town Western Theme Park
Great Place to visit.
We just returned from Frontier Town in Ocean City, MD. We were there from the 23rd of October to the 30th of October. The campground was packed on the day we arrived with all kinds of decorations for...
Carl A
2020-11-01 06:17:18
Frontier Town Western Theme Park