Frontier Town Western Theme Park
11:45 am - 8:00 pm
Sunday

11:45 am - 8:00 pm

Monday

11:45 am - 8:00 pm

Tuesday

11:45 am - 8:00 pm

Wednesday

11:45 am - 8:00 pm

Thursday

11:45 am - 8:00 pm

Friday

11:45 am - 8:00 pm

Saturday

11:45 am - 8:00 pm
Visit our replica western town circa 1880 and enjoy our revamped Wild West Show, which features an all new Best of the West Exhibition, while still keeping in tradition with Bank Holdups, Native American Dancing, Can Can Shows, Gunfights, and Jailbreaks! Take the youngins to pan for gold. Go for rides on the paddleboats and pony swings. Have a turn in our stagecoach and steam train. Stop by the Golden Nugget, Longhorn Saloon, or Sweet Shop for some good eats. Open daily mid-June – Labor Day.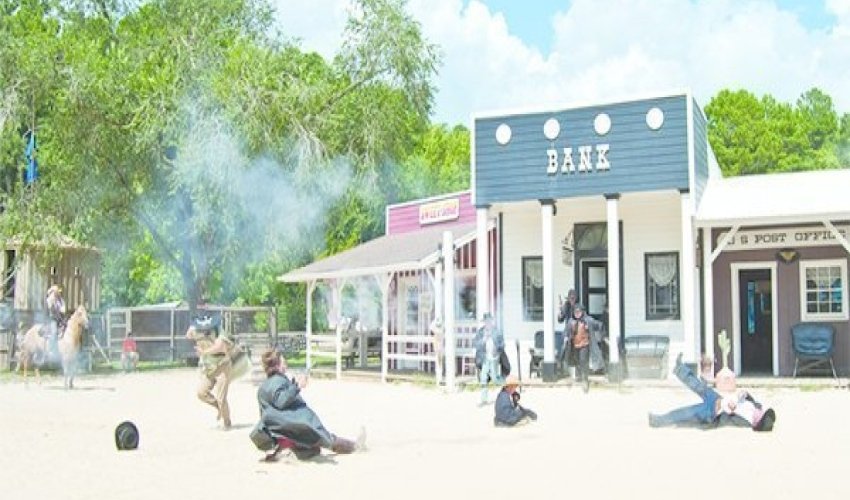 Recent Reviews
Frontier Town Western Theme Park
H A : 4 on 8/1/2023 12:51 pm
Pretty freaking cool! So much fun for free! Catch all the live shows.
As I understand it, frontier town has new owners that have let the place go. There are only a fraction of the employees there once were, things like the live cabaret show being replaced by karaoke. The many shops in town once had entertainers, but are now empty or locked up. But with all that said, it is the best fun you can have for free!
H A
1690894309
Frontier Town Western Theme Park
Lindsay Fabiszak : 4 on 9/14/2023 1:30 am
We used to stay here every year for OC Bike Week up until last year(2022). The park was bought in 2022 by a new company and the lot prices went up to the point we could no longer afford to camp here. It is a nice spacious campground with a water park, arcade, and tons of activities. It's also very close to ocean City and Assotegue Island. I def recommend this park if you can afford the stay.
Lindsay Fabiszak
1694655004
Frontier Town Western Theme Park
Bdarril : 3 on 6/19/2023 12:53 am
Fun place to camp. Nice little shows and water park included. But for the price of 400$ for a tent site for 3 night you would expect working bathrooms and hot water at least! Way to much golf carts. And no one enforcing rules after midnight.
Bdarril
1687136024
Frontier Town Western Theme Park