Francis Scott Key Family Resort
Open Now 12:00 am - 11:59 pm
Sunday

12:00 am - 11:59 pm

Monday

12:00 am - 11:59 pm

Tuesday

12:00 am - 11:59 pm

Wednesday

12:00 am - 11:59 pm

Thursday

12:00 am - 11:59 pm

Friday

12:00 am - 11:59 pm

Saturday

12:00 am - 11:59 pm
Our Family Resort is located on Route 50 in beautiful Ocean City, Maryland. One mile from the beach and boardwalk, across from great shopping at the Ocean City Factory Outlets, The Francis Scott Key Family Resort offers a Country Club atmosphere for your vacation with tons of extra amenities. While convenient to beach activities our resort is a welcome relief from the congestion of the city. Plenty of free parking is available, as well as nearby access to a free county boat ramp for your fishing excursion or day relaxing on the water. The Francis Scott Key is a Family Tradition offering memories for a lifetime. We are an affordable destination that offers discounts giving families the incentive to choose the Francis Scott Key Family Resort.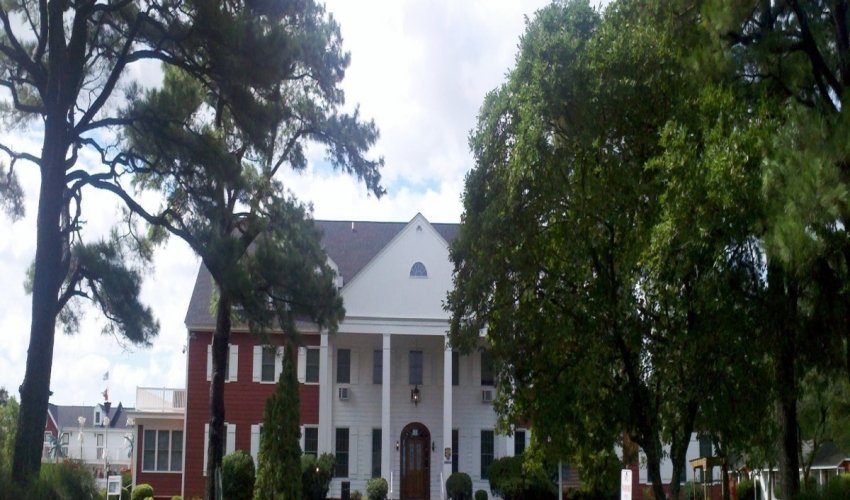 Recent Reviews
Francis Scott Key Family Resort
Stefani Coleman : 5 on 8/31/2023 11:24 am
We absolutely loved it here. We stayed in one of the smaller cabins and it was perfect for our family of 6. The space was comfortable and nice and clean. All staff were so kind and helpful. There are so many great things to do - from playing in the pools to fishing in the pond. Loved the shuttle to go to the boardwalk and back as well! Highly recommend this place for families.
Stefani Coleman
1693481091
Francis Scott Key Family Resort
Kat Provost : 2 on 10/11/2023 11:32 am
Absolutely would not recommend. The best part of this hotel is the location. Amenities are crowded at all times, the lifeguard was too busy flirting with another employee or friend to do his job and the rooms were giving trailer park. The beds were SO thin. I wish it was detailed that they were memory foam more clearly. I am extremely pregnant and my entire body hurt. They allow guests to do whatever they want. Children running up and down the stairs at all hours of the night even with a "zero tolerance policy" on noise late at night (11:30 PM). We ended our stay early and went home. Our two year old enjoyed herself thankfully, but we will not return.
Kat Provost
1697023947
Francis Scott Key Family Resort
David Levy : 2 on 10/1/2023 3:26 pm
Good lord, this was unpleasant. I've stayed in a lot of hotels: some nicer than others. The beds were horrible: I'm talking sagging into the middle and the mattresses being so thin that you could feel the slats underneath. The bathtub didn't drain, even after leaving the tub full of water overnight. There was also someones' 'weave' left behind in the shower. TV was barely functioning as well. Carpet was damp and the room smelled stale. Would never return. Sheets were clean, at least.
David Levy
1696173986
Francis Scott Key Family Resort