Flamingo Motel
Please call for hours
It all started with one 23-unit building which has burgeoned over the years into the landmark property that stands today. We are now a second-generation business, boasting two ocean view buildings, 112 units, and an indoor and outdoor pool. We pride ourselves in providing our guests with affordable room rates and units replete with amenities. We have many types of units to choose from; each designed to suit any family's needs, including rooms, efficiencies, kitchenettes, and suites. And our ideal downtown location on 31st Street positions our guests within walking distance from Ocean City's terrific attractions: the beach, the Boardwalk, restaurants, amusement parks, shopping, and entertainment.
Also, we have a great downtown location on 31st St. We're close to the Boardwalk, restaurants, amusement parks, shopping, and entertainment.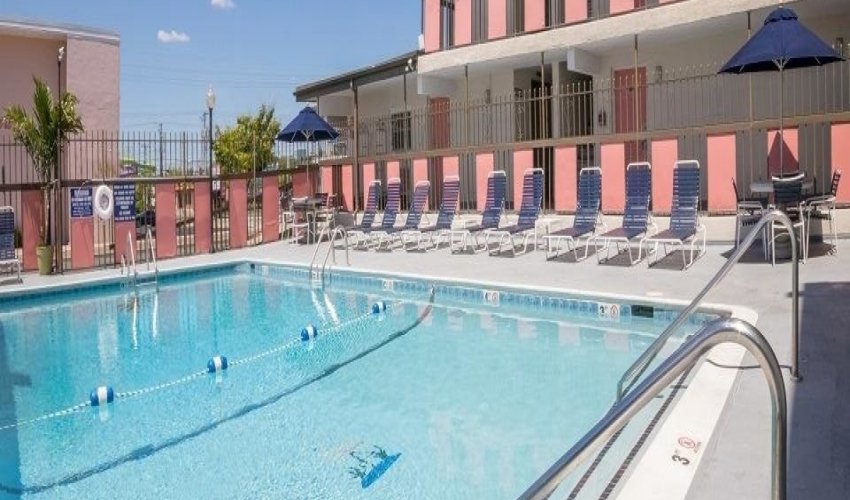 $$
Recent Reviews
TripAdvisor Traveler Rating
4
Flamingo Motel
275
#71 of 117 hotels in Ocean City
Too much for too little
Paid over $200/night for a room with torn carpet, one towel bar, no tissues and a phone that didn't work. Besides that was able to park there before check in and the outside pool was very nice...
238lynnettea
2021-06-28 17:32:10
Flamingo Motel
Golden Shower
We booked a family vacation to OCMD and liked the location and affordability of The Flamingo. Things were going well until this morning when I went to use the bathroom and was in in the middle of...
LightPacker193936
2021-07-20 10:38:59
Flamingo Motel
5 night stay
Had high hope for this place, heard amazing things from peoples experiences here. First I'll say the beds ARE SO COMFORTABLE! Staff member are sweet. Location is great for quiet beach and water...
dnj918
2022-07-13 06:04:51
Flamingo Motel