Fenwick Inn
Open Now 12:00 am - 11:59 pm
Sunday

12:00 am - 11:59 pm

Monday

12:00 am - 11:59 pm

Tuesday

12:00 am - 11:59 pm

Wednesday

12:00 am - 11:59 pm

Thursday

12:00 am - 11:59 pm

Friday

12:00 am - 11:59 pm

Saturday

12:00 am - 11:59 pm
Discover the value of the Fenwick Inn, offering a host of services designed for today's travelers. Make the Fenwick Inn your home away from home on Maryland's Gold Coast and make your beach experience a value packed vacation in family friendly Ocean City, MD.
Our location in Ocean City at 138th Street and Coastal Highway is only one block from the beach, minutes from Fenwick Island and an easy cruise on Coastal Highway to Ocean City's Boardwalk, Trimper's Amusements, Jolly Roger, Ocean City Convention Center and popular dining and shopping choices. World class deep sea fishing, renowned golf and more will make your stay at Ocean City's Fenwick Inn a great memory for you and your family.
Relax at the indoor Pool, soak up the sun at the beach, participate in events at the Ocean City Convention Center or stroll the Boardwalk. The choice is yours!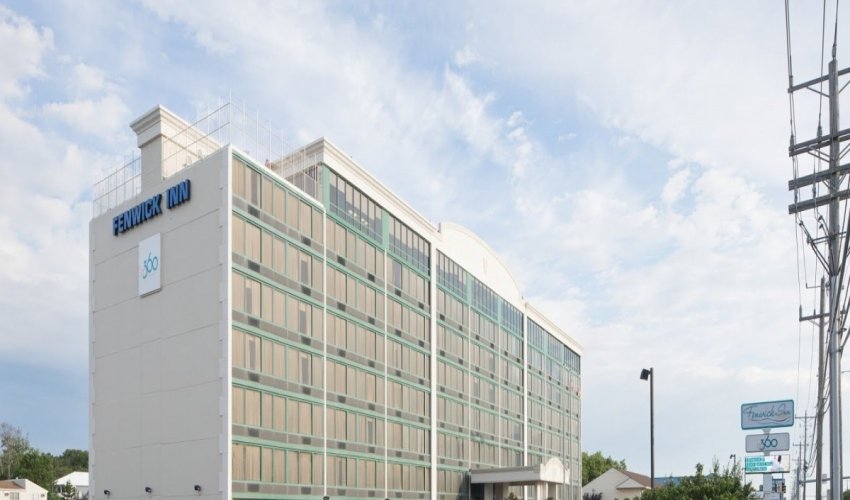 $$
Recent Reviews
TripAdvisor Traveler Rating
4
Fenwick Inn
1243
#44 of 117 hotels in Ocean City
Dirty
Pros- Hotel overall is maintained well and is in a quiet section of town. Parking is ample. Room is spacious. Cons- Location is close to road so it's very loud when sleeping. Light is not...
Jason W
2022-09-17 05:14:32
Fenwick Inn
Friendly staff, big rooms, underwhelming breakfast.
The room was big with a nice views right on the main road. The staff was friendly and helpful. The bed was comfortable, but thankfully we brought our own pillows because the ones provided were small...
sarahbagara
2022-09-21 08:43:59
Fenwick Inn
Nothing but great vibes at The Fenwick Inn.
Place looks amazing! The remodel looks like it was worth it. So glad there is such a nice pet friendly place to bring our furry family member. The pool and splash pad was a blast. We will be back...
shmroc313
2022-11-14 07:20:27
Fenwick Inn