Fenwick Inn
Closed
Sunday

12:00 am - 11:59 pm
Discover the value of the Fenwick Inn, offering a host of services designed for today's travelers. Make the Fenwick Inn your home away from home on Maryland's Gold Coast and make your beach experience a value packed vacation in family friendly Ocean City, MD.
Our location in Ocean City at 138th Street and Coastal Highway is only one block from the beach, minutes from Fenwick Island and an easy cruise on Coastal Highway to Ocean City's Boardwalk, Trimper's Amusements, Jolly Roger, Ocean City Convention Center and popular dining and shopping choices. World class deep sea fishing, renowned golf and more will make your stay at Ocean City's Fenwick Inn a great memory for you and your family.
Relax at the indoor Pool, soak up the sun at the beach, participate in events at the Ocean City Convention Center or stroll the Boardwalk. The choice is yours!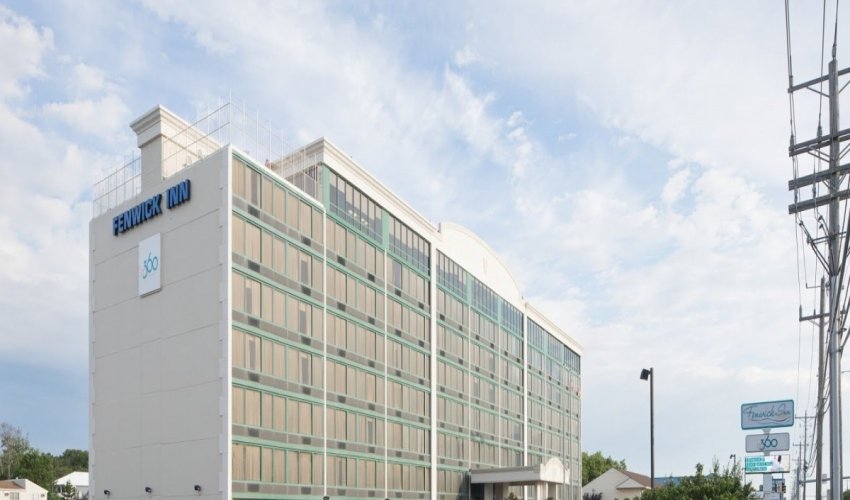 $$
Recent Reviews
TripAdvisor Traveler Rating
4
Fenwick Inn
1212
#50 of 116 hotels in Ocean City
Sufficient
My girlfriend and I visit Ocean CIty on a regular basis, summer and winter. We stayed at the Fenwick Inn this month. We had a King size bed and paid about $65 a night (winter rate). The room was very...
Explorer191919191919
2020-11-10 04:32:42
Fenwick Inn
Bad. Stay Away.
First impression was good. Checked in, room appeared clean. Pet friendly. The bad....sheets were stained .toilet was clogged most of the stay and even after telling front desk they never came up to...
Krislynell
2021-03-15 14:00:41
Fenwick Inn
Loud, Weed, dirty
Went for a getaway. Partying going on until 3 am, fights in the hallways, pot smoke all thru hallways. Banging on doors at 630 this morning from guests yelling at each other. Felt like I was 20 again...
Amyntwins
2021-03-21 08:38:13
Fenwick Inn