Fager's Island
Open Now 11:00 am - 9:30 pm
Sunday

11:00 am - 9:30 pm

Monday

11:00 am - 9:30 pm

Tuesday

11:00 am - 9:30 pm

Wednesday

11:00 am - 9:30 pm

Thursday

11:00 am - 9:30 pm

Friday

11:00 am - 12:00 am

Saturday

11:00 am - 12:00 am
Type:
American
,
European
,
Raw Bar
,
Sandwiches & Subs
,
Seafood
,
Steak/Steakhouse
Features:
Accommodates Groups
,
Bar/Lounge
,
Fine Dining
,
Kid Friendly
,
Lite Fare
,
Live Music
,
Waterfront
Dine On the Island

Fager's Island Restaurant and Bar is an award-winning and popular destination featuring impeccably prepared American and Pacific Rim cuisine. Also enjoy our outdoor decks and bar with live entertainment and 32 wines by the glass. A place where the joy of food and the presence of the table are of utmost importance.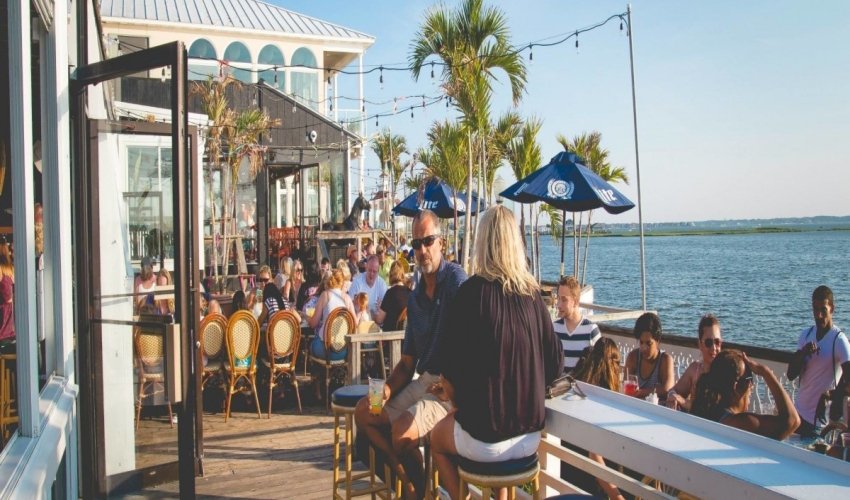 $$ - $$$
Recent Reviews
Travelers Choice 2020
TripAdvisor Traveler Rating
4
Fager's Island
1485
#41 of 407 Places to Eat in Ocean City
Food was good and so was the draft beer
Food was excellent and well prepared. I had the Ceasar salad. Waiter was very attentive and kept my glass full.
johnlabarge
2021-03-02 03:43:42
Fager's Island
Honeymoon dinner
The food was wonderful!!!! Everyone was so nice. We enjoyed everything. The drinks were great!! The view was beautiful.
Cole H
2021-03-04 10:23:45
Fager's Island
Great Views very good food
Very nice dinner had the Rock fish was cooked to perfection, husband had the Osco Busco said it was great, had Tira Miso for dessert and it was huge and very good
gottago12345
2021-03-13 13:52:03
Fager's Island