Empress Motel
Please call for hours
Half block to the beach and boardwalk!
Empress is open from mid April to early October all the rooms available are heated and air conditioned, equipped fully with refrigerators, microwaves and TVs with HBO. Seconds from the boardwalk and shopping and an easy stroll to the beach. Come and enjoy your stay with us and we'll make your stay unforgettable.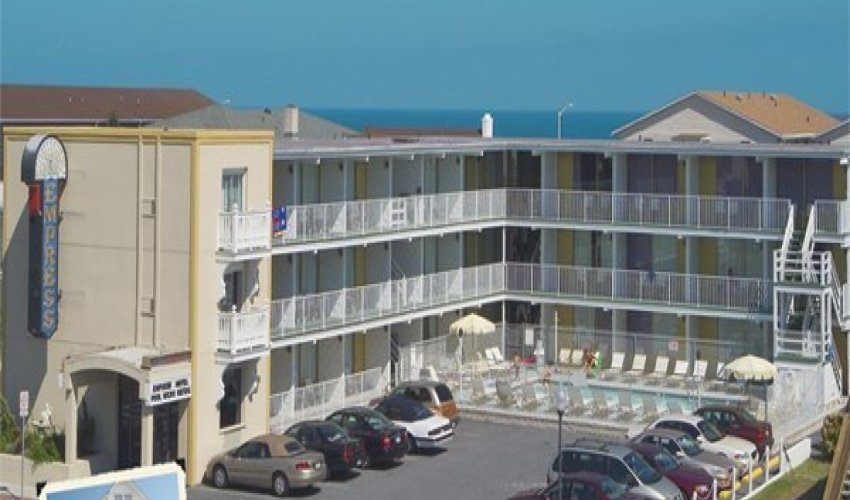 $$
Recent Reviews
TripAdvisor Traveler Rating
4
Empress Motel
105
#69 of 117 hotels in Ocean City
Clean but smelly
We stayed here for the first time the last weekend of August. The musty smell hit us in the face as soon as we opened the door. It was so strong we ended up buying air fresheners. We spoke to our...
Doris R
2020-09-08 03:40:51
Empress Motel
Not terrible but could be better
First room the sheets were dirty and there was dried food in the corner of the microwave. They moved me to a room that smelled SO musty I got a headache. There was a loud party in and outside of...
sarahsI4830BL
2021-06-01 08:14:31
Empress Motel
Do not stay here!
USED to be a great place, USED to be clean. Worst time staying here. No social distancing, people that had already checked out took over the pool, then proceeded to wash themselves in the rinse...
712christinez
2021-06-15 10:19:46
Empress Motel