Empress Motel
Please call for hours
Half block to the beach and boardwalk!
Empress is open from mid April to early October all the rooms available are heated and air conditioned, equipped fully with refrigerators, microwaves and TVs with HBO. Seconds from the boardwalk and shopping and an easy stroll to the beach. Come and enjoy your stay with us and we'll make your stay unforgettable.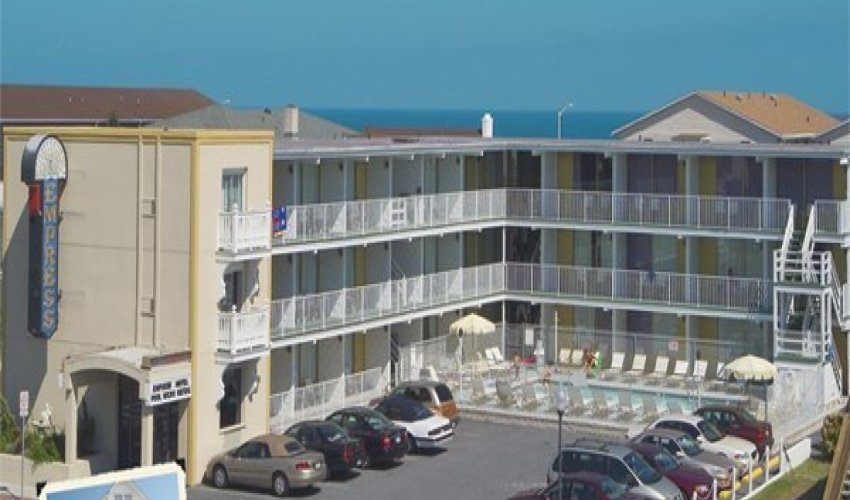 $$
Recent Reviews
TripAdvisor Traveler Rating
4
Empress Motel
103
#64 of 116 hotels in Ocean City
Wonderful
Let me start off by saying that we travel extensively all over Europe, Russia most Caribbean islands and many areas right in the United States.we are not fancy travelers but we are definitely...
sariavalaipete
2018-08-10 15:30:13
Empress Motel
What's not to like
This is a well run and managed property. We didn't have one bad experience during our stay. Check in was easy and friendly everything was explained and codes for the wifi and the the pool gate were...
William F
2019-07-26 10:44:22
Empress Motel
Clean but smelly
We stayed here for the first time the last weekend of August. The musty smell hit us in the face as soon as we opened the door. It was so strong we ended up buying air fresheners. We spoke to our...
Doris R
2020-09-08 03:40:51
Empress Motel