Eagle's Landing Golf Course
8:00 am - 4:00 pm
Sunday

8:00 am - 4:00 pm

Monday

8:00 am - 4:00 pm

Tuesday

8:00 am - 4:00 pm

Wednesday

8:00 am - 4:00 pm

Thursday

8:00 am - 4:00 pm

Friday

8:00 am - 4:00 pm

Saturday

8:00 am - 4:00 pm
Rated 4th Best Golf Course in Maryland by Golf Digest Magazine in 1993, 16th Best New Public Golf Course by Golf Digest Magazine in 1992, Best in State 2013-2014 by Golf Digest and #1 in Maryland by GolfAdvisor.com 2016.
Enjoy the soothing sounds of the sea as you make your way around nine sparkling lakes and ponds. You can even catch a glimpse of Assateague's famed wild ponies and uncommonly encountered wildlife throughout the course.
This spectacular golf course has a variety of water holes, large white-sand bunkers, elevated tees; lush, rolling fairways, and contoured greens. Six of Eagle's Landing's eighteen breathtaking holes meander through the saltwater marshes of Sinepuxent Bay. The front nine and back nine each have three saltmarsh and waterway holes.
The 7,000 yard course features 2,000 lineal feet of bridging with peninsula type tees and greens.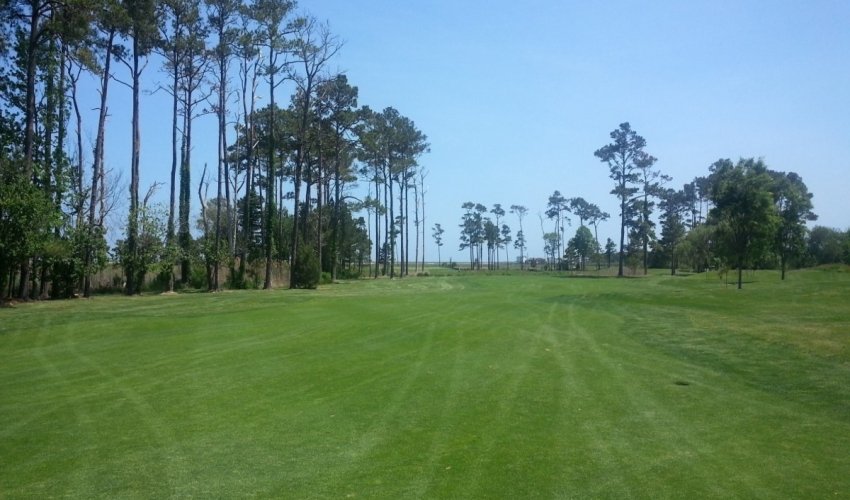 Recent Reviews
Eagle's Landing Golf Course
John Allen : 5 on 11/6/2023 8:34 pm
My first time playing here, and it won't be the last! Everyone on our golf trip loved this course, the staff was super friendly and the course was really enjoyable. Fair course with some tough holes, but so much fun. Definitely putting this into the rotation!
John Allen
1699302896
Eagle's Landing Golf Course
Josh Henninger : 5 on 7/25/2023 12:06 am
Great course in immaculate shape! Interesting mix of holes. I only got to play the front 9, I'm looking forward to playing 18 so I can see the back! The staff was great too, and the pro shop was excellent!
Josh Henninger
1690243566
Eagle's Landing Golf Course
Michael Griggle : 5 on 8/16/2023 1:58 am
Beautiful and extremely well kept course. Little crabs running around on the greens, eagles in the air, perfect boxes, fairways ,and greens. More challenging than it looks.
Michael Griggle
1692151084
Eagle's Landing Golf Course