Eagle's Landing Golf Course
Open Now 6:00 am - 8:00 pm
Sunday

6:00 am - 8:00 pm

Monday

6:00 am - 8:00 pm

Tuesday

6:00 am - 8:00 pm

Wednesday

6:00 am - 8:00 pm

Thursday

6:00 am - 8:00 pm

Friday

6:00 am - 8:00 pm

Saturday

6:00 am - 8:00 pm
Rated 4th Best Golf Course in Maryland by Golf Digest Magazine in 1993, 16th Best New Public Golf Course by Golf Digest Magazine in 1992, Best in State 2013-2014 by Golf Digest and #1 in Maryland by GolfAdvisor.com 2016.
Enjoy the soothing sounds of the sea as you make your way around nine sparkling lakes and ponds. You can even catch a glimpse of Assateague's famed wild ponies and uncommonly encountered wildlife throughout the course.
This spectacular golf course has a variety of water holes, large white-sand bunkers, elevated tees; lush, rolling fairways, and contoured greens. Six of Eagle's Landing's eighteen breathtaking holes meander through the saltwater marshes of Sinepuxent Bay. The front nine and back nine each have three saltmarsh and waterway holes.
The 7,000 yard course features 2,000 lineal feet of bridging with peninsula type tees and greens.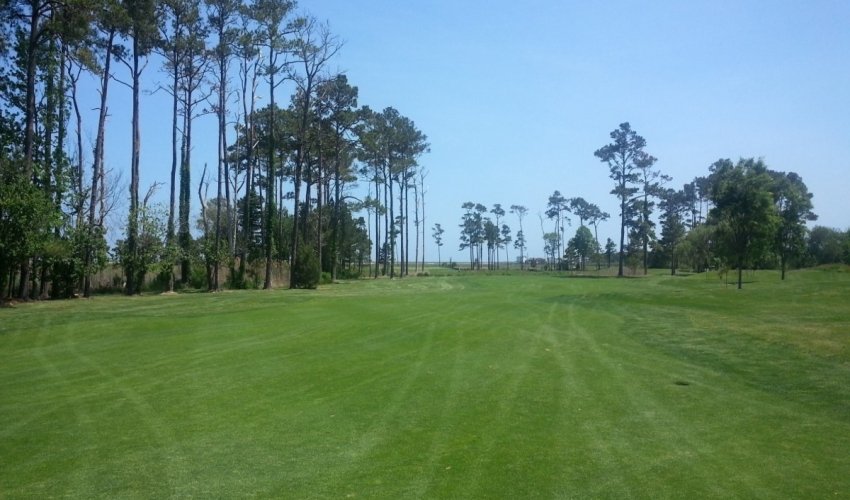 Recent Reviews
TripAdvisor Traveler Rating
5
Eagle's Landing Golf Course
70
#25 of 71 Outdoor Activities in Ocean City
Ate me ujp
I had forgotten how difficult this course could be. The course itself was in great shape even nearing the end of the season. Picturesque is a great adverb to describe Eagles.The staff is wonderful.
Douglas H
2019-10-01 05:09:10
Eagle's Landing Golf Course
September Golf Spectacular in OC
Have played Eagles Landing about 6 times. Always enjoy top rate course conditions, customer service and layout. Holes 6-9 and 17,18 are about as challenging and beautiful as golf gets. If you are...
Leosdad1
2019-10-09 07:04:37
Eagle's Landing Golf Course
Nice Course but Don't Listen to the Starter
The course is in great shape and the staff is friendly. Greens are a little shaggy right now, so don't leave the putts short. The only issue is the starter advice. He's going to tell you to play...
haslup2444
2020-07-30 09:11:31
Eagle's Landing Golf Course