Del Vecchio's Bakery
8:00 am - 1:00 pm
Sunday

8:00 am - 1:00 pm

Tuesday

7:00 am - 4:00 pm

Wednesday

7:00 am - 4:00 pm

Thursday

7:00 am - 4:00 pm

Friday

7:00 am - 5:00 pm

Saturday

8:00 am - 3:00 pm
Treat yourself to something special from Del Vecchino's Bakery in Snow Hill, Maryland. Stop by this authentic Italian Bakery that provides fresh-baked bread, pastries, and anything made to order to satisfy your sweet tooth.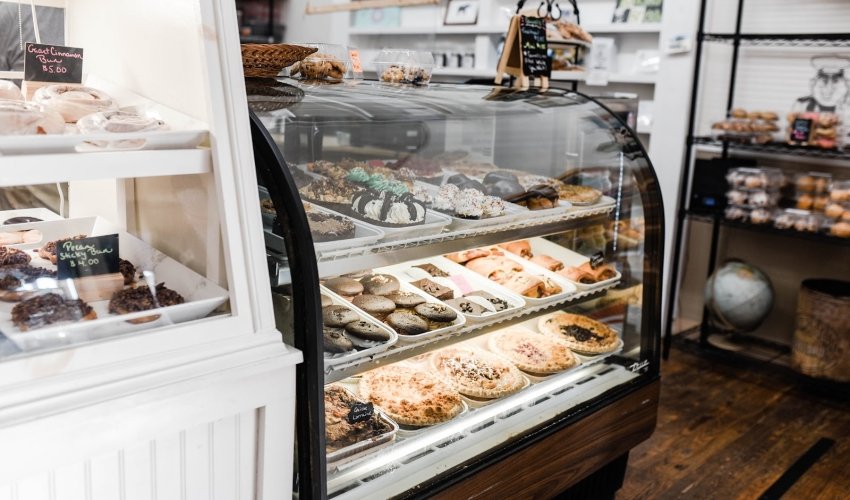 Theresa Reed : 5 on 9/17/2023 11:30 pm
First visit to Snow Hill. Then we had to go back several times to visit your Bakery. Everything we had was absolutely delicious and fresh. Wish you were closer to our home.
Theresa Reed
1694993408
Del Vecchio's Bakery
Dave Pantzer : 5 on 6/7/2023 12:58 pm
Wonderful spot! Stopped with my son for a quick break on our trip. Great Donuts and Dunkin coffee!
Dave Pantzer
1686142697
Del Vecchio's Bakery
Mtp mtp : 5 on 6/20/2022 11:26 pm
They did our wedding cake and the guest just raved about it. We set up the a tasting and the owner himself greeted us and was such a kind easy to work with guy. He won me over when he said up front there were a few things he wouldn't do because he cared about taste.

My wife and I Highly recommend him for a wedding cake or any occasion. You cant beat the experience.
Mtp mtp
1655767576
Del Vecchio's Bakery