Crystal Sands Motel
Please call for hours
The Crystal Sands Motel located in Ocean City, Maryland offers clean, comfortable rooms and efficiencies at affordable rates. All rooms are non-smoking. Located on the corner of Baltimore and 17th Street (1/2 a block to the boardwalk and ocean), we are a family owned Motel and we care about you and your vacation spent with our family. Within walking distance you will be able to find fun family amusements parks, great local restaurants, large marinas, and affordable water sports, and bicycle rentals. Within a short drive is The Ocean City Convention Center, the famous wild ponies of Assateague Island, great Factory outlets, and over 20 beautiful golf courses.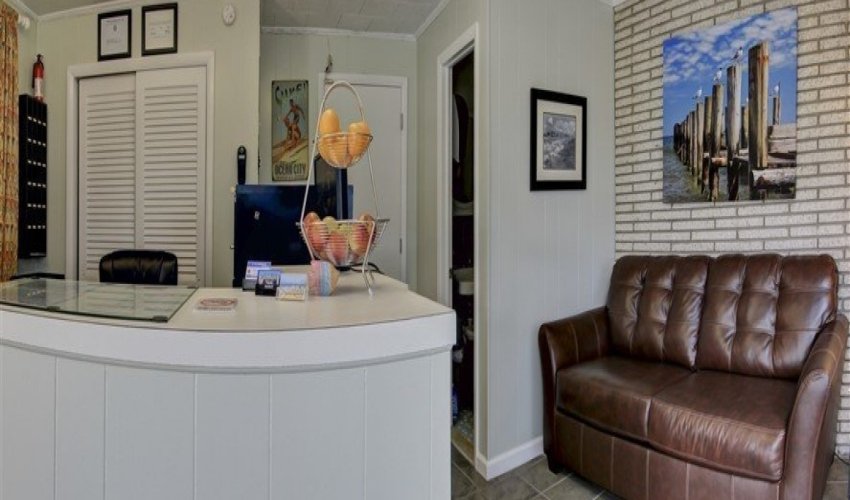 Donald Belec : 5 on 8/22/2023 12:09 pm
Perfect place, close to the ocean and boardwalk.
Clean and very nice rooms. The owners absolutely look into every detail to make the stay as enjoyable as possible, even offering free coffee and some snacks at reception.
Will definitely come back here!!
Thanks for a great stay!!
Donald Belec
1692706195
Crystal Sands Motel
Robin Joswick : 5 on 8/17/2023 2:02 am
All I can say is this place is a 5 star for me. My daughter booked a last minute trip for us to relax and spend time together. I have spent the last 15 years visiting Ocean city each summer. We decided to make a change and stay further from the inlet. I'm glad we choose Chrystal Sands Motel. The best personality staffI ever during my visits to Ocean City. Clean, good size efficiency room, and more up to date appliances. I felt like family here. Will make this place my getaway every summer
Robin Joswick
1692237753
Crystal Sands Motel
Nc : 5 on 10/20/2023 11:38 pm
I am a local but i like to stay in local hotels when i have friends/ family in town. I have stayed at many places in oc, some that charge $500+ a night for peak weekends or dates. But very few of them have felt as clean as this place has. Just the fact alone that there was tile and not carpet made me feel a lot better. The double bed room was plenty spacious and the owners are right on the property to assist you. Don't let motel or the prices scare you. I would book this place again over almost anywhere in OC.
Nc
1697845117
Crystal Sands Motel