Comfort Inn Gold Coast
Closed
Sunday

12:00 am - 11:59 pm
The Comfort Inn Gold Coast is located on 112th Street and Coastal Highway in Ocean City, Maryland. We are conveniently located just one block from the beach and steps to shopping, restaurants, entertainment and fun.

Features include Indoor Pool, Jacuzzi Tubs, Free HBO, Free High Speed Internet Access and much more.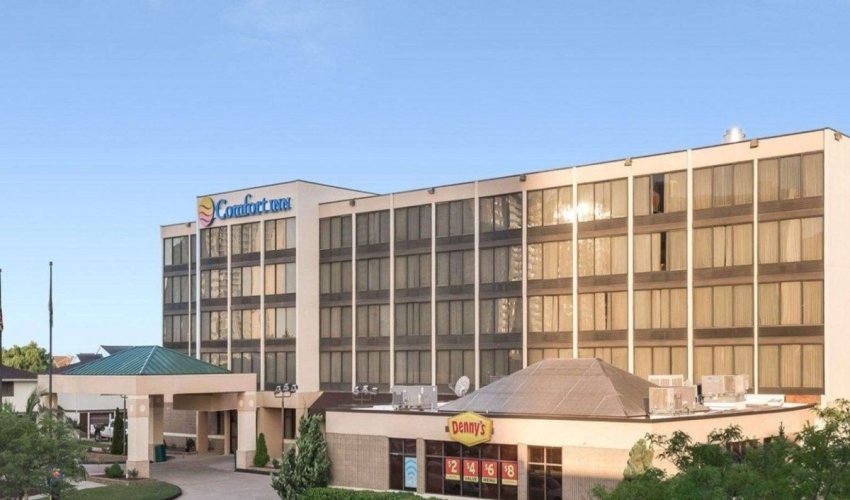 Dashie Draws Art : 5 on 9/18/2023 3:05 am
All in all this is a very pleasant hotel! It's quiet and calm even during the day. Has a very gorgeous view from the 5th floor and is only a stones throw from the beach! The Denny's next door is also delicious. The pool and hot tub are very nice as well.

The only downside to the room is I personally think the rooms need a detachable shower head, it's very difficult for women to clean the sand off themselves fully.
Dashie Draws Art
1695006323
Comfort Inn Gold Coast
Bruce Levinthal : 4 on 10/7/2023 3:38 pm
The reason for 4 stars not 5 The bathroom sink would not drain you took forever they never did fix it. For service I just walked out the door and realized I didn't have my door card The worker was right there and saw me walk out but we're not reopen the door for me told me I had to go downstairs. Location was fine I picked the place a little farther than I would have liked to have been we were down for bike week would have liked to have been a little closer to the action they have a Denny's right there but the first morning the service was so slow
Bruce Levinthal
1696693124
Comfort Inn Gold Coast
Anibal Perez : 5 on 11/26/2023 2:25 am
We loved it. Nice clean rooms. Pool and hot tub so enjoyable we really recommend this hotel
Anibal Perez
1700965548
Comfort Inn Gold Coast