Comfort Inn Boardwalk
Closed
Sunday

12:00 am - 11:59 pm
The ultimate attraction of Ocean City is still the sandy beach, beautiful ocean, and above all the famous boardwalk where shopping, amusements, and a variety of restaurants are in abundance. The Comfort Inn Boardwalk offers you all this excitement and a great location, too.

Discover the comfortable accommodations and gracious hospitality of our luxurious oceanfront, oceanview, and oceanblock efficiencies, complete with sleeping area, sitting area, kitchenette; bath and cable television with free HBO and Disney.

Just step out your door and enjoy your balcony, a refreshing dip in the indoor or outdoor pool or bask in the sun on the beautiful sandy beach.

Stroll down the "boards" for a variety of amusements, gift shops, restaurants and entertainment.

All the conveniences and excitement for a memorable vacation await you here, at the Comfort Inn Boardwalk.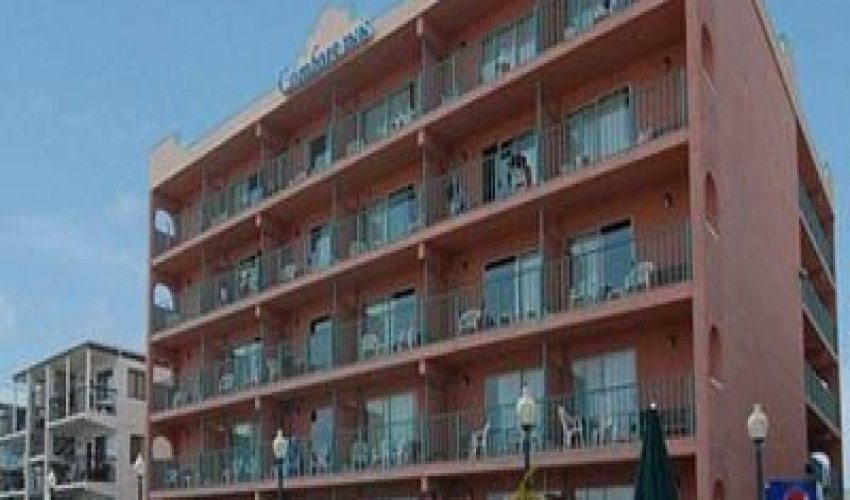 $$$
Recent Reviews
TripAdvisor Traveler Rating
4
Comfort Inn Boardwalk
393
#31 of 117 hotels in Ocean City
A guy in the elevator said it best
My husband and I were on the elevator, in the "other building", with another traveler who said it best; "Remember in the day we thought paying $100-150 for a room here was absurd. Now we are paying...
linda s
2022-07-30 09:40:29
Comfort Inn Boardwalk
Waste of Money
I booked this hotel back in May for one week and from the phone conversation I was getting a partial parking partial boardwalk/ocean view WITH STOVETOP AND UPPER FLOOR. One week before our trip I...
Catb3386
2022-08-25 08:56:55
Comfort Inn Boardwalk
Very nice boardwalk hotel
Very nice boardwalk hotel . Chris at front desk was excellent along with all the hotel employees We had oceanfront 1st floor room is was very clean . Great free breakfast every morning the server...
kevinmcdkkk
2022-11-14 16:20:48
Comfort Inn Boardwalk