Coastal Palms Beach Hotel
Closed
Sunday

12:00 am - 11:59 pm
Coastal Palms is a family-friendly hotel situated in peaceful North Ocean City. Located near many local attractions, you won't have trouble finding entertainment for the whole family. At Coastal Palms you will experience quality, comfort, a personable staff, moderate room rates, and overall friendly experience. Just steps from the beach, you can relax and unwind with the vacation you and your family deserves. Book today, and enjoy spacious affordable rooms and wonderful amenities.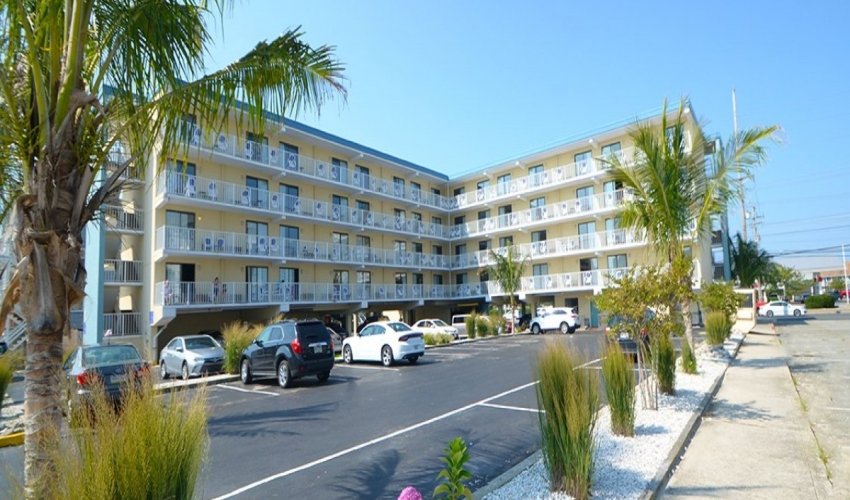 $$
Recent Reviews
TripAdvisor Traveler Rating
4
Coastal Palms Beach Hotel
291
#73 of 116 hotels in Ocean City
Completely Unprofessional and Disgusting
If you go to Ocean City DO NOT EVER stay at Carousel Group properties!!! Specifically Coastal Palms. My 8 year old son bumped into the fire extinguisher which didn't have a cover on it (the cover was...
TaraLynnColucci
2020-07-11 21:28:42
Coastal Palms Beach Hotel
My vaca experience
I want to say that my stay was ver delightful! My room was very clean, we were always aloud to get ice from th e front desk, and we were always so well took care of. A HUGE shout out to Mary at the...
41masonk
2020-07-24 18:22:43
Coastal Palms Beach Hotel
Great Beach Hotel with pool
We had a great week and enjoyed the pool here and our corner suite with a wonderful ocean view from balcony.Excellent staff,free coffee and juice in lobby,staff helpful,provided ice,more towels and...
Carol44f
2020-08-08 08:52:38
Coastal Palms Beach Hotel