Coastal Palms Beach Hotel
Open Now 12:00 am - 11:59 pm
Sunday

12:00 am - 11:59 pm

Monday

12:00 am - 11:59 pm

Tuesday

12:00 am - 11:59 pm

Wednesday

12:00 am - 11:59 pm

Thursday

12:00 am - 11:59 pm

Friday

12:00 am - 11:59 pm

Saturday

12:00 am - 11:59 pm
Coastal Palms is a family-friendly hotel situated in peaceful North Ocean City. Located near many local attractions, you won't have trouble finding entertainment for the whole family. At Coastal Palms you will experience quality, comfort, a personable staff, moderate room rates, and overall friendly experience. Just steps from the beach, you can relax and unwind with the vacation you and your family deserves.  Book today, and enjoy spacious affordable rooms and wonderful amenities.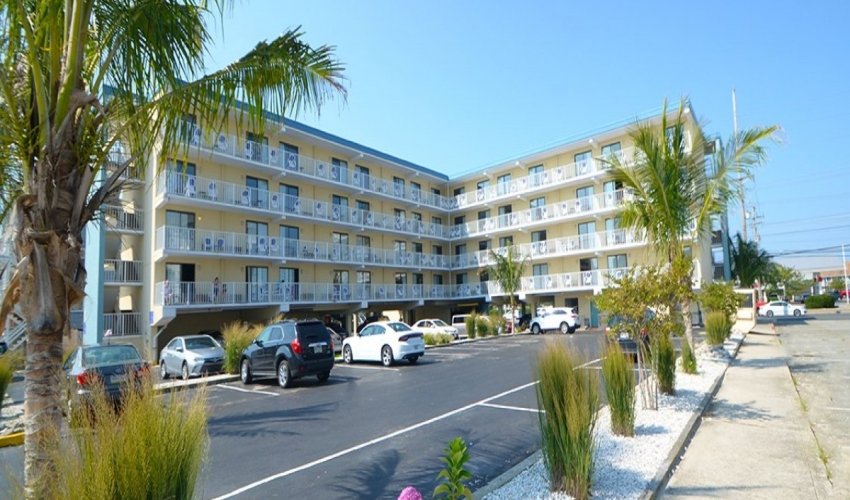 $$
Recent Reviews
TripAdvisor Traveler Rating
4
Coastal Palms Beach Hotel
300
#73 of 117 hotels in Ocean City
Nice place for the price
This is the second time we have stayed at the Coastal Palms with our family and were quite happy with our stay. Check in was quick and easy. The room was clean. We opted for a two-room suite this...
Vicki D
2022-06-26 14:40:24
Coastal Palms Beach Hotel
Coastal Palms Beach Hotel
Spent 3 nights at the Coastal Palms Beach Hotel. Hotel was very nice and clean and quiet. Beds and pillows very comfortable. I would definitely stay there again. Had a little cafe in front of...
Jayne S
2022-08-21 10:22:34
Coastal Palms Beach Hotel
Stay at Coastal Palms
The room was clean and I felt it was a great value. The hotel is in a great location. Many stores and restaurants are in walking distance and beach is close. The only negative was the WiFi...
edwardbJ1341TY
2022-09-09 07:18:36
Coastal Palms Beach Hotel