Chanceford Hall B&B
8:00 am - 9:00 pm
Sunday

8:00 am - 9:00 pm

Monday

8:00 am - 9:00 pm

Tuesday

8:00 am - 9:00 pm

Wednesday

8:00 am - 9:00 pm

Thursday

8:00 am - 9:00 pm

Friday

8:00 am - 9:00 pm

Saturday

8:00 am - 9:00 pm
Chanceford Hall is your base from which you can explore and enjoy the eastern shore: Assateague, Chincoteague, Smith & Tangier Islands, Ocean City & the Chesapeake Bay.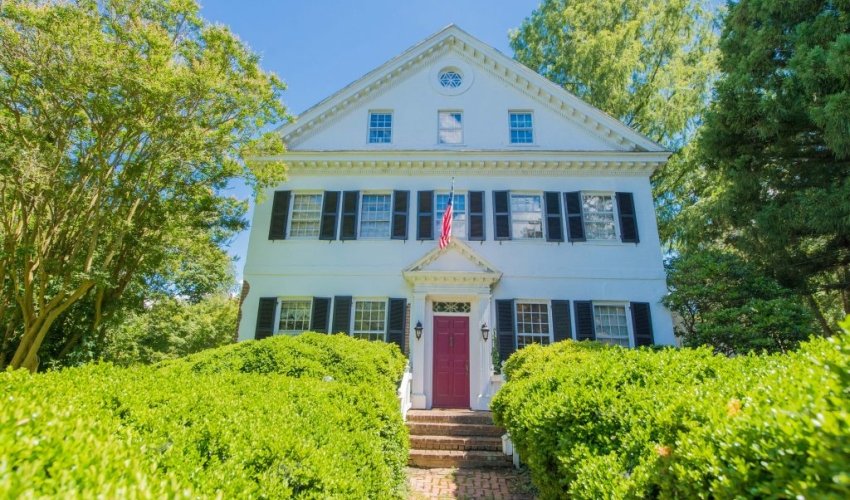 Tymothy Anderson : 5 on 11/13/2023 4:18 pm
Had a great stay at Chanceford Hall! The proprietor was extremely welcoming and catered to our needs as a family. The three-course breakfast was delicious and used ingredients that were grown in their garden. Amazing atmosphere and history.
Tymothy Anderson
1699892337
Chanceford Hall B&B
Lisa Penn : 5 on 11/10/2022 4:30 am
I cannot say enough about how much I love Chanceford Hall! My husband and I had our wedding reception here and also stayed at Chanceford Hall for the weekend with our bridal party. The grounds are beautiful. The house is exquisitely furnished with period pieces to suit the presidential theme. The Proprietress, Lady Shae, is the ultimate hostess. The breakfasts and Charcuterie that she prepared for us were scrumptious! Not to mention the best coffee I think I have ever had! If you are visiting Snow Hill or planning a small, intimate wedding in the area, Chanceford Hall is Top Notch!
Lisa Penn
1668054625
Chanceford Hall B&B
E Penton : 5 on 12/4/2022 3:14 pm
Wow. For a great treat find yourself breakfasting at Chanceford Hall following a First Friday in Snow Hill. The Von Marsh's are impeccable hosts and Shae infuses every moment with wit, grace, and delicious dishes (lemon and blueberry crepes, shrimp and grits, homemade yogurt with local honey). The guest rooms are spacious and quiet. While the riverfront park and town center are within easy walking distance, there is a gameroom for wintry days and outdoor TV and pool table for game nights. The hosts' pride in the 260+ years of Chanceford Hall hospitality will inspire any visitor! We had a charming time! Liz & Dave
E Penton
1670166855
Chanceford Hall B&B