CENTURY 21 New Horizon
9:00 am - 5:00 pm
Sunday

9:00 am - 1:00 pm

Monday

9:00 am - 5:00 pm

Tuesday

9:00 am - 5:00 pm

Wednesday

9:00 am - 5:00 pm

Thursday

9:00 am - 5:00 pm

Friday

9:00 am - 5:00 pm

Saturday

9:00 am - 5:00 pm
Let CENTURY 21 New Horizon help you search for Ocean City, Maryland rentals to personalize and enhance your vacation experience.  CENTURY 21 New Horizon has been serving the Ocean City area since 1982.  During our proud history we have established ourselves as experts you can trust.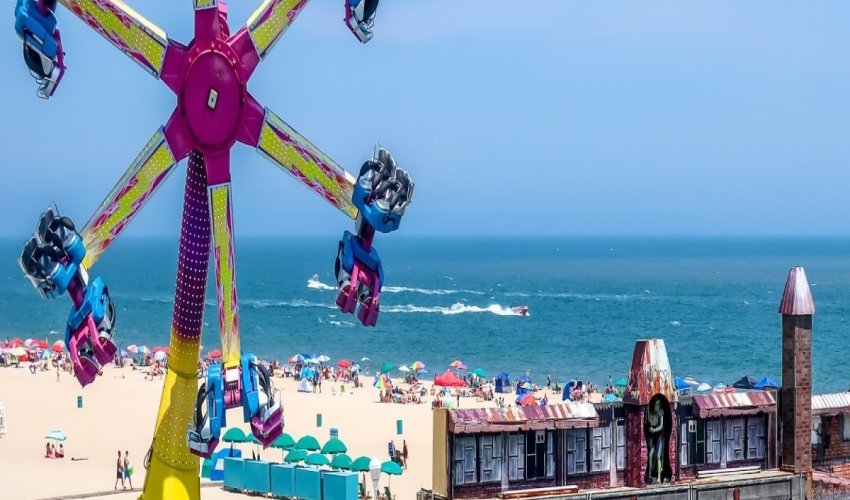 Debbie Kane : 5 on 10/24/2023 10:10 pm
Everyday is a great day when we are staying at 504 Even Keel. It's clean, decorated perfectly and has a great balcony directly on Ocean Front. The property is always kept clean and updated. The kitchen provides everything needed to cook and eat. Can't wait to see the new appliances next time. We love the picture window in the bedroom along with the walk out to the balcony and being the end unit. Parking is never a hassle and the elevator is dependable. Thank you Mr. Owner for all you did to make sure we had a new stove and despite your efforts to provide one, we wanted to stay there anyway. We appreciate your consideration for our week's stay. You care about your rental and treat your tenants well.

Century 21 New Horizon are professional and friendly. The transition to Even Keel 504 is always smooth and organized when checking in or checking out. We like dealing with them at their location at 8606 Coastal Hwy. Ocean City, MD 21842. Properties are always maintained top notch.

Sincerely,
Debbie and Tom Kane
September 2023
Debbie Kane
1698185453
CENTURY 21 New Horizon
Fang Schwayz : 5 on 9/18/2023 1:03 am
This was our 2nd consecutive year renting this condo. We love everything about it!! Great views and location. It is well-equipped and very comfortable. We will be back to Golden Surf 801 with Century 21 New Horizon next year 🌞
Fang Schwayz
1694999030
CENTURY 21 New Horizon
Sally Cannon : 5 on 6/15/2023 12:09 am
I want to thank the wonderful people at century 21 for always going above and beyond to ensure that our vacation is a wonderful one. Even after we left we discovered that one of us left a drawer full of clothes they still provided excellent service. Upon my call they retrieved the clothes and shipped them to us. In fact they responded to the situation immediately and contacted us within 10 minutes to say that items were found and safe. Now that is service! If there are any problems with rental they are always quick handle them. Thank you again for always making us feel like VIPS.
Sally Cannon
1686787771
CENTURY 21 New Horizon