Castle in the Sand Hotel
12:00 am - 11:59 pm
Sunday

12:00 am - 11:59 pm

Monday

12:00 am - 11:59 pm

Tuesday

12:00 am - 11:59 pm

Wednesday

12:00 am - 11:59 pm

Thursday

12:00 am - 11:59 pm

Friday

12:00 am - 11:59 pm

Saturday

12:00 am - 11:59 pm
The Castle in the Sand Hotel is the perfect choice for a full service oceanfront hotel on the Ocean City beach in Ocean City Maryland.  This family resort providing affordable rooms is a luxurious hotel, offering an oceanfront restaurant, ocean city vacation packages, perfect for business meetings and group meetings in Ocean City, MD, and family reunions.  Castle in the Sand is located very close to Seacrets, Jolly Roger Amusement Park, Roland E. Powell Convention Center (Ocean City Convention Center), Ocean City Boardwalk, Ocean City Maryland amusements, Assateague National Seashore, and Ocean City golf courses. Amenities at this Ocean City Maryland resort include an oceanfront restaurant, Coconuts, beachfront restaurant, beachfront grill, and all you can eat breakfast buffet for dining in Ocean City MD. Ocean City entertainment at Coconuts in the summer.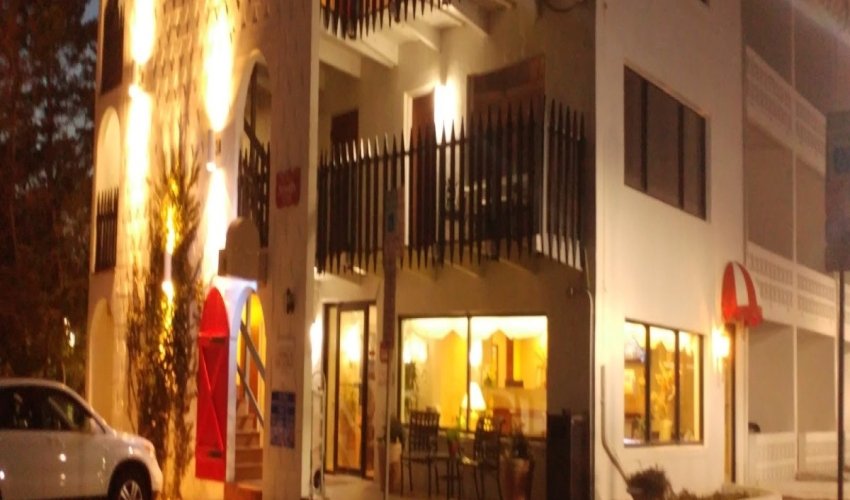 $$$
Recent Reviews
TripAdvisor Traveler Rating
4
Castle in the Sand Hotel
976
#29 of 117 hotels in Ocean City
Everything you need right there on site.
Suites were clean. Beds comfortable. Staff very nice. Breakfast on site in basement of North building. Lunch, dinner, live daily music, and bar service all right there at Coconuts! Ocean front...
alisonhD6856TW
2022-09-18 09:50:35
Castle in the Sand Hotel
Very nice place for families or adults!
We stayed for a long weekend with our family -- two kids, aged 8 and 10. It's great for a family. They have DVD's you can borrow for free, which the kids loved. There's a very wide variety to choose...
D3428VEkatiew
2022-10-15 07:45:40
Castle in the Sand Hotel
Pretty Nice Place
I used to do our Girl Getaway Weekends at this hotel because the rooms are neat and fairly decent, the "Coconuts" bar is so convenient for getting your party on and the location to the beach was...
Debbiecj
2023-01-10 19:53:47
Castle in the Sand Hotel