Carousel Ice Skating Rink
10:00 am - 10:00 pm
Sunday

9:00 am - 9:00 pm

Monday

10:00 am - 10:00 pm

Tuesday

10:00 am - 10:00 pm

Wednesday

10:00 am - 10:00 pm

Thursday

10:00 am - 10:00 pm

Friday

10:00 am - 10:00 pm

Saturday

10:00 am - 10:00 pm
Carousel Resort Hotel & Condominiums, an Ocean City, Maryland resort where your family can enjoy a tradition of fun and relaxation. Our hotel offers the best of an Ocean City family beach vacation, so browse our site, and we look forward to seeing you soon. Visit our World Famous Ice Rink and relax in our huge Atrium. No other hotel has all that we have.
The Ice Rink offers an activity for everyone to enjoy. Opened throughout the week with occasional Ice Shows in the summertime. Skate rentals are available in the hotel, or if you have your own, bring them and enjoy everything the Carousel has to offer.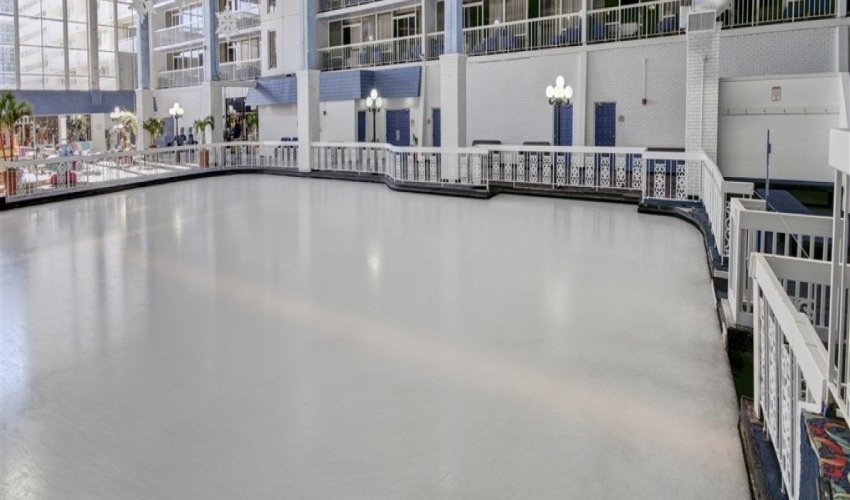 Recent Reviews
TripAdvisor Traveler Rating
4
Carousel Ice Skating Rink
110
#17 of 29 things to do in Ocean City
Great rainy day with the grand daughter
It rained the whole weekend we had our 5yo grand daughter in Ocean City for Christmas, and this is a great inexpensive indoor activity. For a total of $9 she got skates and unlimited ice time. It was...
jerseymariner
2018-12-17 05:51:50
Carousel Ice Skating Rink
Weekend with grandkids
The kids had a great time, but myself and older daughter were nor impressed with the very outdated rooms, all rides were broken but plugged in no signs saying out of order,would not refund😡 the game...
Blindturtles
2019-01-08 04:08:31
Carousel Ice Skating Rink
Nice space, melted ice, awful skates
For folks who don't really skate much, this is probably a fun novelty activity indoors to escape a rainy day. For families who skate together often, or anyone who knows how to skate, this rink is...
W6113TLrebeccak
2019-07-21 06:43:17
Carousel Ice Skating Rink