Calvin B. Taylor House
11:00 am - 3:00 pm
Monday

11:00 am - 3:00 pm

Wednesday

11:00 am - 3:00 pm

Friday

11:00 am - 3:00 pm

Saturday

11:00 am - 3:00 pm
A carefully restored ealy nineteenth century house, located in Berlin's National Register Historic District, the main block of the house has been furnished as a house museum and the west wing as a gallery desplaying local memorabilia.
Come and enjoy our shady lawn, historic rooms and fascinating displays. While you are in Berlin, tour our turn of the century commercial district and stroll by some of our many gracious federal era homes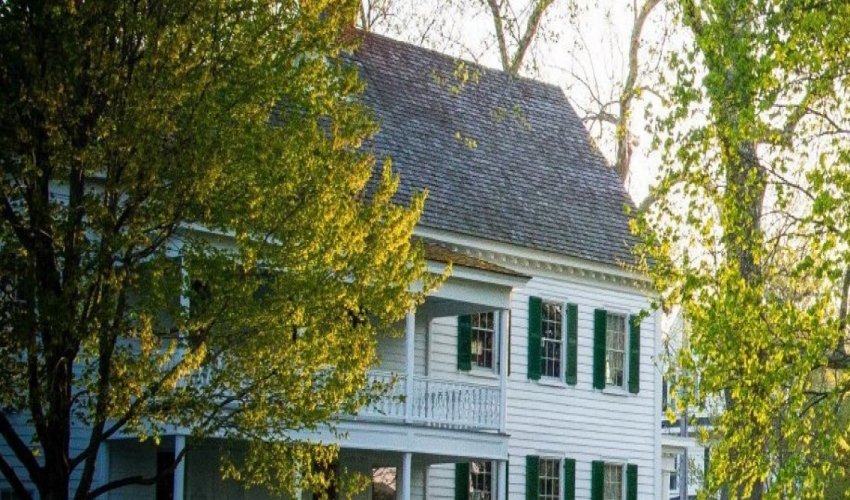 Recent Reviews
TripAdvisor Traveler Rating
5
Calvin B. Taylor House
11
#6 of 11 things to do in Berlin
Missed tour
Only gave 3 stars cause we missed the tour and plan to return. The property is a walk from center square. Home is beautiful from outside. Cannot wait to return and view inside and the history.
TLynnwire
2019-07-19 10:19:58
Calvin B. Taylor House
Step Back in Time
I visited the Rackliffe House and the docent recommended the Taylor House. I am so glad she did as I enjoyed the tour more than expected. While it is a 'small' house there is so much to learn and...
swardell76
2022-07-20 18:10:13
Calvin B. Taylor House
Great House in a Unique Town
Ths Calvin B. Taylor House is a wonderful example of the period in which it was built and the people who built it and continued to renovate or add on to it. It is filled with period furniture and...
WalterGareyA
2022-10-25 07:11:28
Calvin B. Taylor House