Burley Oak Brewing Company
Opens at 11:00 am 11:00 am - 11:00 pm
Sunday

11:00 am - 9:00 pm

Monday

11:00 am - 11:00 pm

Tuesday

11:00 am - 11:00 pm

Wednesday

11:00 am - 11:00 pm

Thursday

11:00 am - 11:00 pm

Friday

11:00 am - 11:00 pm

Saturday

11:00 am - 11:00 pm
The inspiration for our name Burley Oak Brewing Company was derived from the name of the town, our traditional brewing methods and the history of our brew house.
The town of Berlin had its start around the 1790s, part of the Burley Plantation, a 300-acre (1.2 km2) land grant dating back to 1677. The name Berlin is believed to be derived from a contraction of "Burleigh Inn", a tavern located at the crossroads of the Philadelphia Post Road (now South Main Street) and Sinepuxent Road (Tripoli Street).
It just so happens, that our building was originally a Cooperage - making oak barrels to fill with local produce and seafood to ship off to Baltimore in the early 1900's. And we are bringing barrels back to the building, aiding us in the aging of our hand-crafted ales.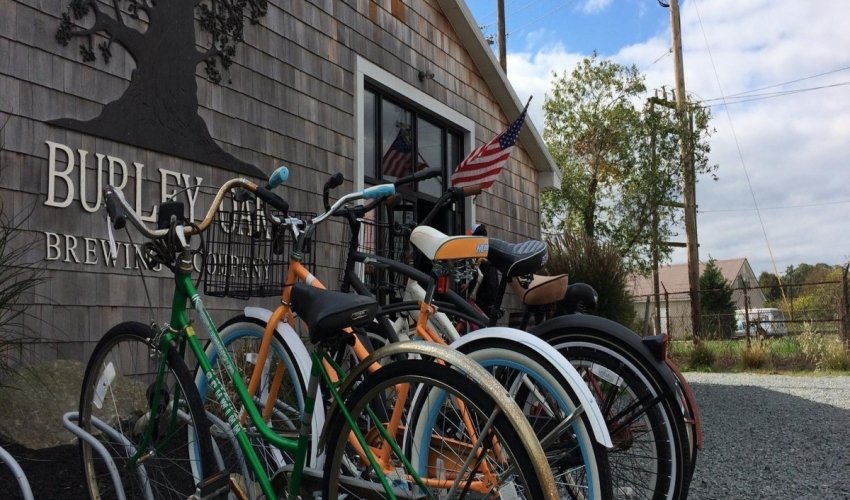 $$ - $$$
Recent Reviews
TripAdvisor Traveler Rating
5
Burley Oak Brewing Company
78
#9 of 62 Places to Eat in Berlin
Unique Beers in a Unique Town
This is a gem in a small town near Ocean City. Try the beer flights were you can have as few or may as you choose. We tasted beers that tasted like coffee, chocolate, cookies and cream, margarita...
AwayMeGo
2021-06-28 17:44:29
Burley Oak Brewing Company
July 4, 2021
Today was one of many visits ,for us, at Burley Oaks Brewery. To say that we were terribly disappointed would be an understatement. First, the two ladies working could not accomodate the small crowd...
terrin872
2021-07-04 11:48:56
Burley Oak Brewing Company
Great place for sours and IPAs
The place was busy when we arrived, only 1 seat available. However, turnover was quick and soon we were both sitting at the bar. Their lactose sours are amazing. The hazy IPAs are world class as...
emgsoccer
2022-01-09 03:27:21
Burley Oak Brewing Company