Burley Oak Brewing Company
Open Now 11:00 am - 11:00 pm
Sunday

11:00 am - 9:00 pm

Monday

11:00 am - 11:00 pm

Tuesday

11:00 am - 11:00 pm

Wednesday

11:00 am - 11:00 pm

Thursday

11:00 am - 11:00 pm

Friday

11:00 am - 11:00 pm

Saturday

11:00 am - 11:00 pm
The inspiration for our name Burley Oak Brewing Company was derived from the name of the town, our traditional brewing methods and the history of our brew house. 
The town of Berlin had its start around the 1790s, part of the Burley Plantation, a 300-acre (1.2 km2) land grant dating back to 1677. The name Berlin is believed to be derived from a contraction of "Burleigh Inn", a tavern located at the crossroads of the Philadelphia Post Road (now South Main Street) and Sinepuxent Road (Tripoli Street).
It just so happens, that our building was originally a Cooperage - making oak barrels to fill with local produce and seafood to ship off to Baltimore in the early 1900's. And we are bringing barrels back to the building, aiding us in the aging of our hand-crafted ales.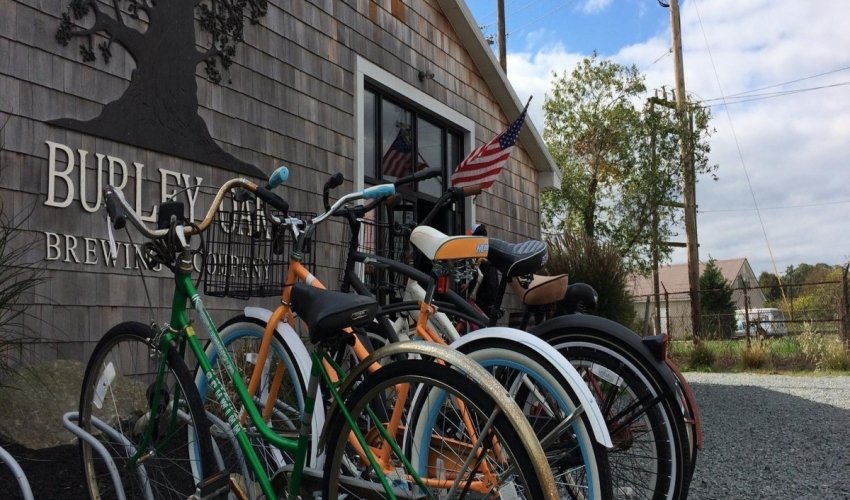 Recent Reviews
Burley Oak Brewing Company
Damian Hyde : 5 on 10/14/2023 3:24 am
We found this place as we were exploring towns near Ocean City, Maryland. This brewery has a lot of different styles of brews, so every beer drinker in your crew can find something they like! The outdoor courtyard has plenty of shade and space to relax on a warm afternoon. The staff was super friendly and accommodating. We look forward to a future visit!
Damian Hyde
1697253893
Burley Oak Brewing Company
Patrick DeBono : 4 on 10/29/2023 4:42 pm
Really nice brewery.

We had come here several years ago and liked it, so we're happy to come back. The tap room is nice and there's lots of outdoor seating.

The beer is good, the service is, too.

Not much more to say, but decent across the board.
Patrick DeBono
1698597767
Burley Oak Brewing Company
A H : 5 on 6/19/2023 3:03 pm
Destination brewery for lactose sour lovers. They seem to have a pretty diverse menu. Indoor and outdoor seating available.
A H
1687187025
Burley Oak Brewing Company