Buck's
6:00 am - 7:00 pm
Sunday

6:00 am - 7:00 pm

Monday

6:00 am - 7:00 pm

Tuesday

6:00 am - 7:00 pm

Wednesday

6:00 am - 7:00 pm

Thursday

6:00 am - 7:00 pm

Friday

6:00 am - 7:00 pm

Saturday

6:00 am - 7:00 pm
Check out Buck's for your fishing needs - including licenses! This convenience store is the perfect stop before crossing the bridge to Assateague Island.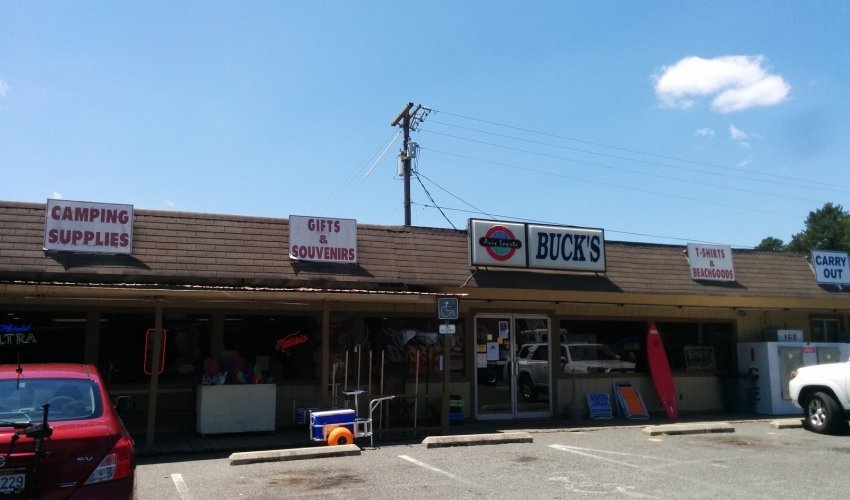 Michael Sabina : 5 on 10/25/2023 8:05 pm
If you're ever near Berlin, Maryland or heading to Assateague Island, be sure to stop at Buck's Place. Our new favorite 5 Star Dive Bar. It's at the corner of rt. 611 and Assateague rd. They have everything you need but not at tourist trap prices.
Michael Sabina
1698264334
Buck's
Keli Wright : 5 on 12/7/2021 12:52 pm
Do not let the outdoor appearance fool you. The restaurant here is delicious!!! The crabcakes are amazing!! There is something for everyone here!!! You can also learn about the BIG FOOT that roams around these parts. This is a must stop!!
Keli Wright
1638881527
Buck's
james johnson : 5 on 9/6/2023 3:02 pm
This place has it all for your outdoor experience. The staff is amazing and you can be sure they are trust worthy. No joke they look out for you and will tell you if you do or don't need something during your outings. I will make this a mandatory stop headed to the beach every time. 20/10 will definitely recommend!!!!
james johnson
1694012531
Buck's