Breakers Hotel
Please call for hours
Located ocean front on the famous Ocean City boardwalk. Just a few steps away from family entertainment, local restaurants, shopping and the Atlantic Ocean. A stay here is to experience unparalleled oceanfront views and the pleasure of truly personal, friendly service. Enjoy our convenient access to the beach, indoor atrium pool, private parking lot, and The Dough Roller Restaurant.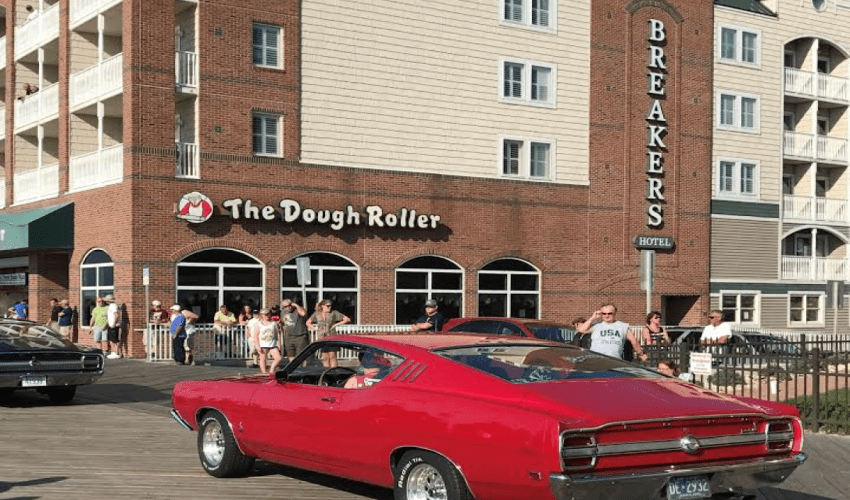 Recent Reviews
TripAdvisor Traveler Rating
5
Breakers Hotel
437
#1 of 116 hotels in Ocean City
Best place to stay on the OC boardwalk!
I just recently spent 3 days in OC and stayed at The Breakers Hotel. Just like the previous 3 times that I have stayed there, the experience was wonderful. The Oceanfront suite is amazing...very...
Gayle A
2019-09-22 14:30:01
Breakers Hotel
Best hotel in OCMD
My family and I have stayed at this property for the past several years, and I must say it is great every year. The staff is so friendly, and welcoming. They do their best to get us our oceanfront...
rosanne061972
2020-06-20 07:22:20
Breakers Hotel
Family vacation trip 2020
Had never went to ocean city so late in the year and the weather this past weekend was great. Hotel price was reasonable, oceanfront front room for 6 adults was large and very nice and clean.pool...
F3810SEshannont
2020-09-27 18:11:43
Breakers Hotel