Bonita Beach
Open Now 12:00 am - 11:59 pm
Sunday

12:00 am - 11:59 pm

Monday

12:00 am - 11:59 pm

Tuesday

12:00 am - 11:59 pm

Wednesday

12:00 am - 11:59 pm

Thursday

12:00 am - 11:59 pm

Friday

12:00 am - 11:59 pm

Saturday

12:00 am - 11:59 pm
Welcome to the Bonita Beach Hotel, an oceanblock hotel located on 81st Street in Ocean City, Maryland. Enjoy affordable, comfortable accommodations in our 100 beautifully furnished efficiency rooms, complete with full-size refrigerator and microwave.
We are located in the heart of town, just steps to the beach and close to shopping, restaurants and all Ocean City has to offer. We look forward to being your hosts during your next Ocean City beach vacation.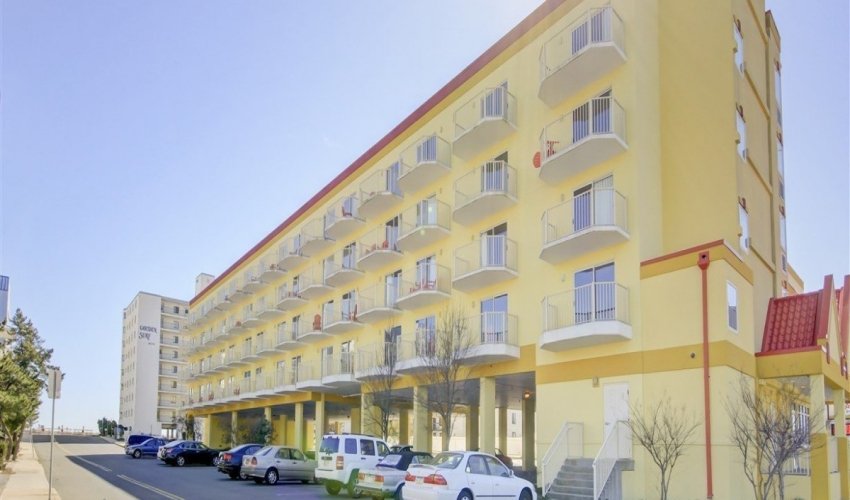 Lennisse Rivera : 1 on 7/26/2023 7:19 pm
We stayed for 2 nights, first night no air conditioning. The whole hotel was without ac. Is very deteriorated. The beds were dirty, towels the kitchen they should improve the cleaning. ( here you have some pictures) I request late check out since I did the reservation and the last day they told me that they could give me just 30 more minutes. Even that I request that ahead of time, even that I remained the employee that the first night we didn't have AC. They didn't care. I tried to talk to the manager never respond my email or my phone calls. It was very irritating. For the price was almost 300 per night. Not recommend.
Lennisse Rivera
1690399178
Bonita Beach
Cliff Parsons : 5 on 10/1/2023 6:07 pm
I'll stay here again!! Excellent service, clean and comfortable rooms with ac and kitchenette. Hot showers with more than adequate pressure. Located near all amenities you'll need during your stay. Well done Bonita!!
Cliff Parsons
1696183648
Bonita Beach
Ashley Wilson : 2 on 6/20/2023 2:26 pm
Not the worst place I've stayed but not great. LThe air conditioning didn't work in our room for the first day. Had to ask the front desk twice to have maintenance come look at it. When maintenance finally came to look at it he flipped the switch on the thermostat 20 times and then left and brought us the dirtiest fan I have ever seen in my life to use. He said he'd be back and never came back. My husband was able to mess with the system and get the a/c to flip on, otherwise we would have had to go to another hotel. They kept the hallways at 82 degrees the entire time we were there. No hot water in the shower the entire trip. The maintenance guy told us to call front desk and the phone in the room didn't work. Room was spacious which was great, but it was never cleaned other than bathroom trash being emptied and towels being replaced. I feel like this could be a good place to stay if ownership put money into repairing basic needs a/c, hot water, etc. Front staff was very courteous.
Ashley Wilson
1687271191
Bonita Beach