Bishop's Stock
11:00 am - 5:00 pm
Tuesday

11:00 am - 5:00 pm

Wednesday

11:00 am - 5:00 pm

Thursday

11:00 am - 5:00 pm

Friday

11:00 am - 5:00 pm

Saturday

11:00 am - 4:00 pm
Bishop's Stock Fine Art, Craft & Wine is located in Snow Hill, Maryland, one of the quaintest towns in the Mid-Atlantic. Bishop's Stock represents over 30 established and emerging artists from Maryland, Delaware, and Virginia. Ed Challenger, Scot Dolby, Lois Engberg, Lynne Lockhart, Kirk McBride, Lynda Ohotnicky, Deborah Rolig, Maurice Spector, Stan Sperlak and Nancy West are among our artists. A broad spectrum of 2-dimensional work is presented in oil, acrylic, pastel, watercolor, and mixed media. Artists shown at Bishop's Stock include the finest contemporary impressionists, realists, and abstract painters. The gallery's three-dimensional work includes sculpture, clay work, wood, and wearable art- fiber and jewelry.
The latest addition to Bishop's Stock is the wine gallery which offers a changing selection of Old and New World wines. Our wines are carefully selected to provide variety and value to those who want to explore different wine-producing regions and varietals. The wine club and special tasting events add to the Bishop's Stock experience.
Bishop's Stock is a place to visit often as each month brings a different featured artist, new work by gallery artists, and now, four featured wines. We encourage collectors and browsers to let us know their interests in art and wine. Our patrons from the Baltimore, Washington, and Philadelphia areas know to contact us with their special interests whether Plein air landscapes, pet commissions, or just a special painting. We also welcome wine suggestions and offer generous discounts for case orders. For visitors to Ocean City, Maryland, Bethany Beach and Rehoboth Beach, Delaware, and Chincoteague, Virginia, Snow Hill and Bishop's Stock offer a cultural experience just a short drive from the beach.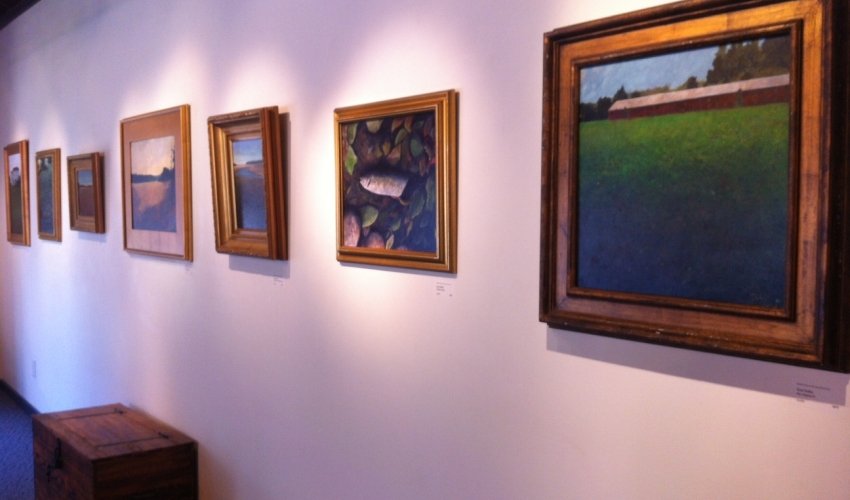 Deb Dickerson : 5 on 11/14/2022 4:23 am
Put this place on your must see on the Eastern Shore! Ever changing selection of the top artists on the Shore - wood carvings, paintings, jewelry, unusual apparel, pottery, metal works,and a great assortment of wines from all over the world.
Deb Dickerson
1668399824
Bishop's Stock
Andrea Vernot : 5 on 3/3/2021 5:26 pm
Bishop's Stock is a jewel in historic Snow Hill. The art features both established and emerging artists at price points accessible to every patron. The wine collection is beautifully curated - like the gallery itself - and offers a selection of outstanding varietals at very affordable prices. Worth making a day-trip for!
Andrea Vernot
1614792366
Bishop's Stock
Cristina Cash : 5 on 12/11/2022 7:38 pm
Wonder selection of wines. Host Anne was delightful and pleasant. A great place to see talented artwork.
Cristina Cash
1670787525
Bishop's Stock