Berlin Chamber of Commerce
10:00 am - 4:00 pm
Tuesday

10:00 am - 4:00 pm

Thursday

10:00 am - 4:00 pm

Monday

10:00 am - 4:00 pm

Wednesday

10:00 am - 4:00 pm

Friday

10:00 am - 4:00 pm
Berlin is so charming that two feature length movies were filmed here - Tuck Everlasting and Runaway Bride. We have another great year ahead of us full of fun and exciting events with several new businesses to serve you. Be sure to visit our Business Directory to see all the many shops, restaurants and other businesses in the Berlin area.

Just a short drive to Ocean City and Assateague Island National Seashore, the town of Berlin enjoys a superb crossroads location in the heart of Worcester County. The town and the surrounding area offer a variety of activities, including hiking, bird watching, kayaking, shopping, antiquing and dining.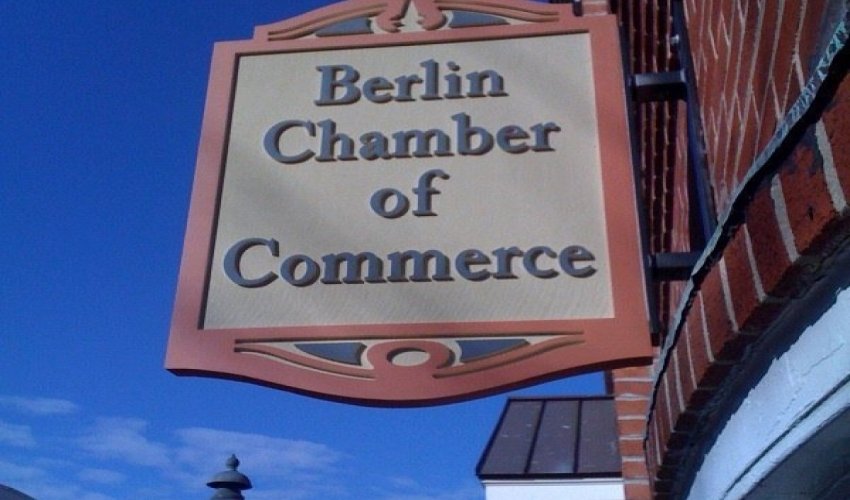 Recent Reviews
Berlin Chamber of Commerce
linda Johnson : 4 on 9/28/2021 9:44 am
Went to the fiddlers convention on Friday evening with one grandson. Enjoyed the bluegrass band that played rock songs but didn't get to stay to see any others play. Only wished there were additional vendors to make purchases from. It was ok. Nice to see people together again!
linda Johnson
1632822284
Berlin Chamber of Commerce
Microtech Institute "Import Export Videos" Sialkot : 5 on 2/23/2023 5:44 pm
Goog
Microtech Institute "Import Export Videos" Sialkot
1677174266
Berlin Chamber of Commerce
Carlos Mir : 5 on 10/17/2023 1:09 pm
Carlos Mir
1697548191
Berlin Chamber of Commerce