Beachcomber Motel
Please call for hours
The Beachcomber Motel is located in a quiet midtown location on the ocean block of 75th Street in Ocean City, Maryland. With only a short half-block walk to the beach with no streets to cross, we are conveniently located approximately 3 miles from Ocean City's famous boardwalk and 2 miles from the Ocean City Convention Center. Also convenient are Ocean City's best attractions, restaurants, amusements and shopping. Each large unit features one king bed and one double bed, along with a kitchen area and private balcony.
Bring your family to the Beachcomber Motel for comfortable accommodations at reasonable prices during your next Ocean City, Maryland vacation.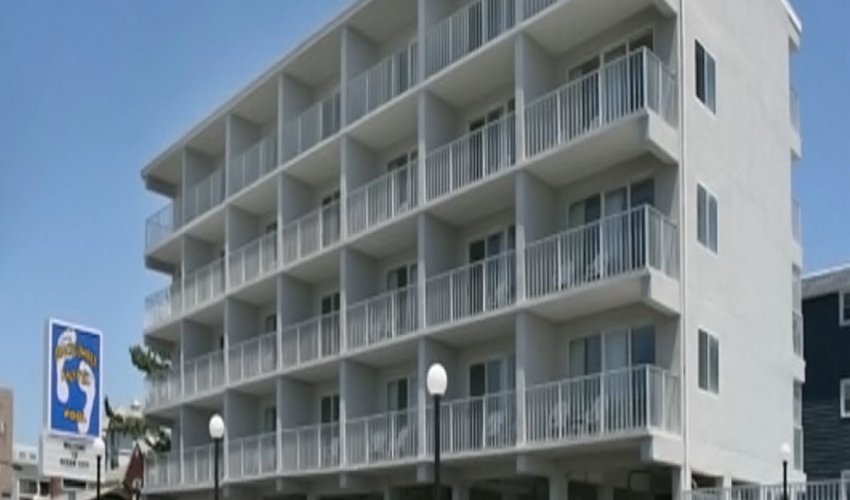 $$
Recent Reviews
TripAdvisor Traveler Rating
4
Beachcomber Motel
104
#51 of 117 hotels in Ocean City
Very clean rooms and friendly staff!
Stayed here for a long weekend, and the room was very clean and the staff were so nice! Loved that you didn't have to cross a road to the beach and there are many restaurants and shops within walking...
myrandah2018
2020-07-07 10:22:31
Beachcomber Motel
Less than 150 feet from the beach
We stayed at the Beachcomber for a weekend in July. The staff is wonderful, the location is fantastic, and the rooms were very clean. The daily housekeeping was an added plus as many hotels are not...
SettleDownNow
2020-07-26 17:20:49
Beachcomber Motel
Decent
Close to the beach which was great, pool was clean and nice. Wifi was spotty. Room was a little dated, bathroom was very small and a little musty smell coming from AC and dresser drawers. Room was...
669kevm
2021-08-24 16:08:28
Beachcomber Motel