Bahia Marina at Fish Tales
7:00 am - 9:00 pm
Sunday

7:00 am - 9:00 pm

Monday

7:00 am - 9:00 pm

Tuesday

7:00 am - 9:00 pm

Wednesday

7:00 am - 9:00 pm

Thursday

7:00 am - 9:00 pm

Friday

7:00 am - 9:00 pm

Saturday

7:00 am - 9:00 pm
Bahia Marina, located between 21st and 22nd Streets, is Ocean City's sportfishing headquarters. Featuring a large selection of tackle and live, fresh or frozen bait for the bay, surf or offshore fisherman. Bahia Marina also boasts one of the finest offshore charter fishing fleets in Ocean City. You can fish for bluefish, sharks, tuna, dolphin, marlin and more aboard our charter boats ranging in size from 25 to 50 feet.
The marina also features rentals of pontoon boats, small fishing boats, kayaks and hydro bike rentals. Bay fishing trips and sunset cruises also depart from the marina. Breakfast sandwiches and ice cream are available at the shop.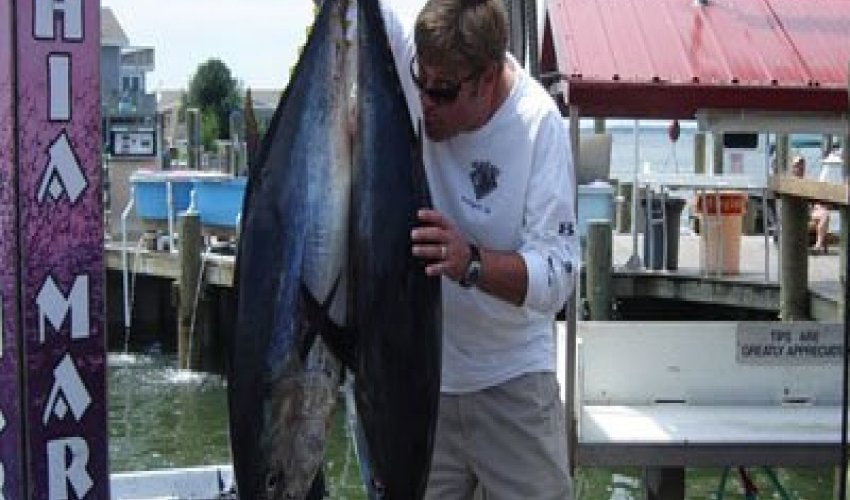 Recent Reviews
TripAdvisor Traveler Rating
5
Bahia Marina at Fish Tales
127
#12 of 50 Boat Tours & Water Sports in Ocean City
Great experience
Booked a sunset cruise and LOVED the experience. The views were amazing. The boat was crowded, but my party sat up front, which turned out to be the best seats on the boat. Everyone was coming to the...
504noo
2022-09-02 14:31:06
Bahia Marina at Fish Tales
Good trip
Good 3 hour fishing trip. Captain took us from one spot to another and no flounder keepers but some smaller flounder, sea bass, sea robins caught on boat. Captain and Serge did nice job, there...
MJ8686
2022-09-16 07:37:19
Bahia Marina at Fish Tales
Such a great time
The sunset cruise was an amazing way to finish out our last day at OC Bike Week. We had six of us in our party and there was ample room. Loved being able to bring our own drinks aboard and the...
hhmss
2022-09-21 09:13:39
Bahia Marina at Fish Tales