Bahia Marina at Fish Tales
7:00 am - 10:00 pm
Sunday

7:00 am - 10:00 pm

Monday

7:00 am - 10:00 pm

Tuesday

7:00 am - 10:00 pm

Wednesday

7:00 am - 10:00 pm

Thursday

7:00 am - 10:00 pm

Friday

7:00 am - 10:00 pm

Saturday

7:00 am - 10:00 pm
Bahia Marina, located between 21st and 22nd Streets, is Ocean City's sportfishing headquarters. Featuring a large selection of tackle and live, fresh or frozen bait for the bay, surf or offshore fisherman. Bahia Marina also boasts one of the finest offshore charter fishing fleets in Ocean City. You can fish for bluefish, sharks, tuna, dolphin, marlin and more aboard our charter boats ranging in size from 25 to 50 feet.
The marina also features rentals of pontoon boats, small fishing boats, kayaks and hydro bike rentals. Bay fishing trips and sunset cruises also depart from the marina. Breakfast sandwiches and ice cream are available at the shop.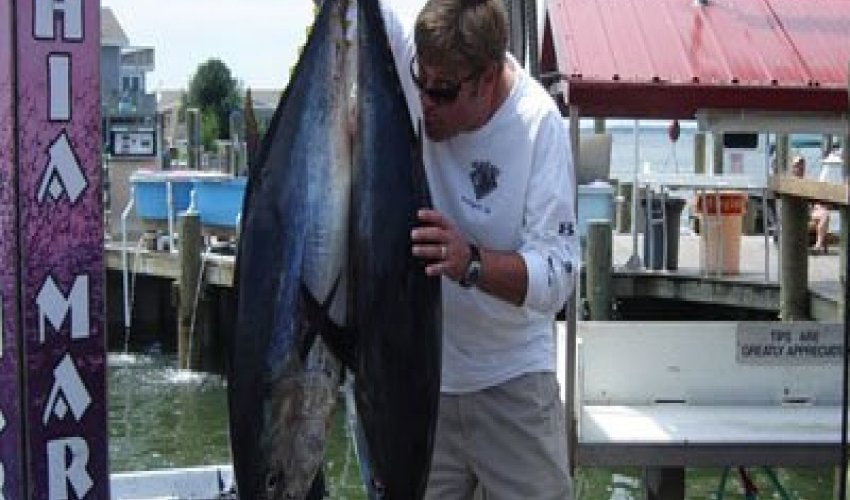 Recent Reviews
Travelers Choice 2020
TripAdvisor Traveler Rating
5
Bahia Marina at Fish Tales
62
#16 of 50 Boat Tours & Water Sports in Ocean City
Great Time
My family had a lot of fun. The captain took us to several different hot locations to fish and the boat tour was for 3 hours. The crew member Surge was wonderful and very helpful with baiting and...
Antoinette M
2020-09-08 03:07:55
Bahia Marina at Fish Tales
AMAZING!!
Amazing experience with a group of close friends. Our captain was super chill and the views were spectacular! Best experience ever!
allizayy
2020-09-09 07:07:06
Bahia Marina at Fish Tales
Great experiences.
Had several great experiences here over the summer. Great pricing, wonderful staff and good family fun crabbing and clamming. The people who were also there were very friendly. We will definitely be...
jeanniemichellej
2020-10-05 14:27:03
Bahia Marina at Fish Tales