Bahia Marina at Fish Tales
9:00 am - 4:00 pm
Sunday

7:00 am - 9:00 pm

Monday

9:00 am - 4:00 pm

Tuesday

9:00 am - 4:00 pm

Wednesday

9:00 am - 4:00 pm

Thursday

9:00 am - 4:00 pm

Friday

9:00 am - 4:00 pm

Saturday

9:00 am - 4:00 pm
Bahia Marina, located between 21st and 22nd Streets, is Ocean City's sportfishing headquarters. Featuring a large selection of tackle and live, fresh or frozen bait for the bay, surf or offshore fisherman. Bahia Marina also boasts one of the finest offshore charter fishing fleets in Ocean City. You can fish for bluefish, sharks, tuna, dolphin, marlin and more aboard our charter boats ranging in size from 25 to 50 feet.
The marina also features rentals of pontoon boats, small fishing boats, kayaks and hydro bike rentals. Bay fishing trips and sunset cruises also depart from the marina. Breakfast sandwiches and ice cream are available at the shop.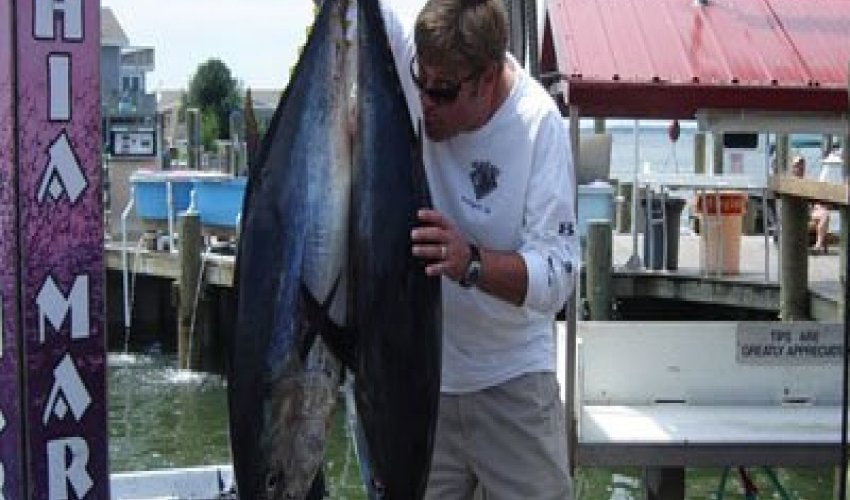 Recent Reviews
Bahia Marina at Fish Tales
Yalonda Maneval : 5 on 8/23/2023 1:43 am
We had a fantastic meal and drinks here! The fish was delicious, as were the orange crushes! Great environment with palm trees, sand, and tropical vibes by the bay. Very fun place to visit, I'd come back for sure!
Yalonda Maneval
1692755019
Bahia Marina at Fish Tales
Bertrand Mahy : 5 on 7/11/2023 2:45 am
Great establishment, great employees and great ambiance. The drinks were great with the different selections.W the different seat covers of different Harley Davidson locations over the world were great. And the handmade crafts deco was outstanding.
I would definitely return there another time and recommend that to friends and family.
Bertrand Mahy
1689043543
Bahia Marina at Fish Tales
Pr Katz : 5 on 8/21/2023 6:49 pm
Always a delightful time. The vibe is good, awesome place for people with little kids, the food at Fish Tales is excellent, watching the fishing boats return is fun, and a ride on the Judith M made my summer.
Pr Katz
1692643741
Bahia Marina at Fish Tales