Bad Monkey OC
Opens at 11:00 am 11:00 am - 9:00 pm
Sunday

8:30 am - 1:00 pm

Monday

8:30 am - 8:00 pm

Tuesday

8:30 am - 8:00 pm

Wednesday

8:30 am - 8:00 pm

Thursday

8:30 am - 8:00 pm

Friday

11:00 am - 9:00 pm

Saturday

8:30 am - 9:00 pm
Type:
American
,
Beach Food
,
Sandwiches & Subs
Features:
Bar/Lounge
,
Carry-Out
,
Happy Hour
,
Kid Friendly
,
Lite Fare
,
Outdoor Dining
Ocean City's famous burger bar, open for breakfast, lunch, and dinner with over 40 craft beers available. Eat in or carry out.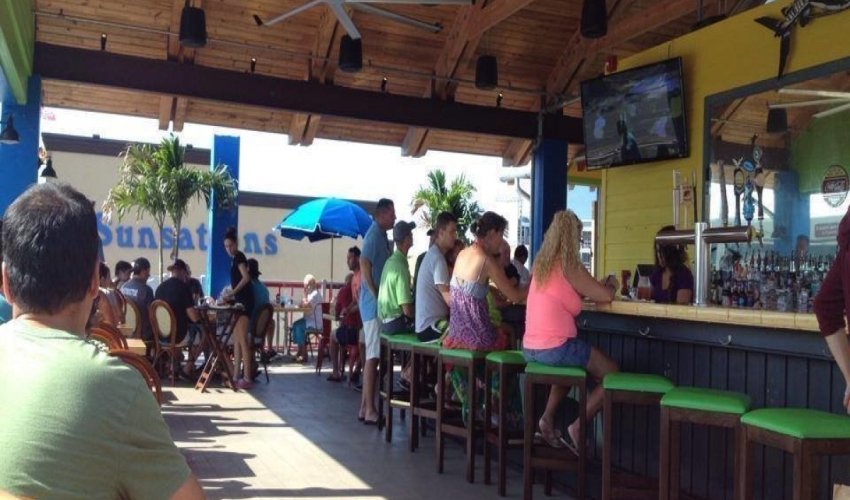 $$ - $$$
Recent Reviews
TripAdvisor Traveler Rating
4
Bad Monkey OC
526
#52 of 413 Places to Eat in Ocean City
Breakfast
Food was very good. Staff was super friendly and offered great service. Make sure to pick up a Bad Monkey Tee-shirt when you are there.
PA17044
2022-08-13 13:08:30
Bad Monkey OC
Awesome Breakfast
Loved this breakfast! The toast is truly amazing and the home fries are phenomenal. The staff was nice and the place has a good vibe. I purchased a ton of Bad Monkey swag from their gift shop, which...
Natlet
2022-08-18 14:08:25
Bad Monkey OC
Great breakfast spot!
Great breakfast spot lots of delicious choices. The cinnamon bread was a great starter the kids really enjoyed it, everything was tasty!
JRob123RNMSN
2022-08-28 19:43:41
Bad Monkey OC