Ayers Creek Adventures
Please call for hours
Maryland's coastal bays are truly stunning. This unique environment offers a sense of remoteness just a short distance from Ocean City.
Escape to a quiet world of abundant natural beauty as you explore these magnificent marshes and waterways.
Experience first hand the vast array of wildlife including bald eagles, herons, egrets, osprey, ducks, otters and white tail deer as you paddle these peaceful waters. The coastal bays watershed exhibits the highest diversity of habitats and living creatures in Maryland.
Join us for a guided eco - tour or explore on your own in one of our rental kayaks, canoes or stay up paddle boards following our detailed water maps and wildlife guides.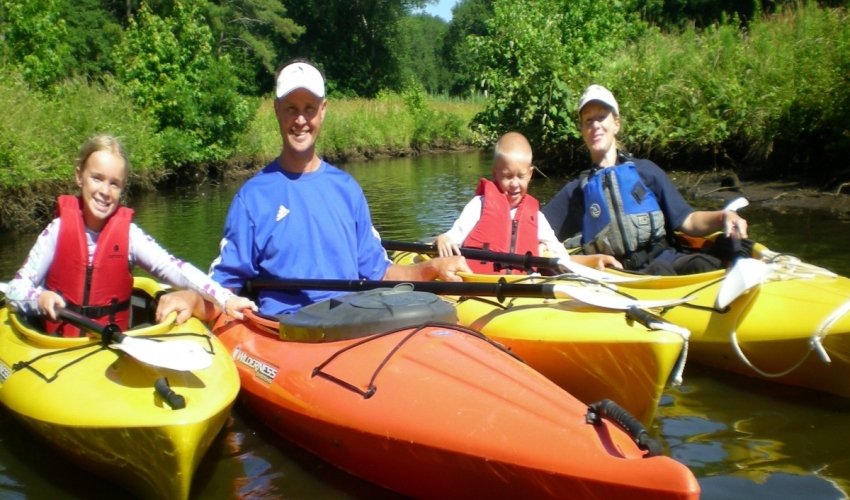 Recent Reviews
TripAdvisor Traveler Rating
5
Ayers Creek Adventures
151
#1 of 12 Outdoor Activities in Berlin
Great morning on the water
Went on the marsh tour, Susan was excellent, helpful, and knowledgeable. The creek is beautiful - we saw bald eagles and blue herrings. Highly recommend!
Explorer785258
2020-09-16 14:28:08
Ayers Creek Adventures
BEST part of our vacation!!!
Steve and Miss Suzy were so welcoming and helpful. It was our 1st time kayaking and they were very informative and patient. We saw a bald eagle and quite a few heron. Steve was very knowledgable of...
Kittlec17745
2020-09-24 05:34:06
Ayers Creek Adventures
A Wonderful Paddle
This is my 3rd time paddling with Ayers Creek Adventures. It's a fun, entertaining experience where I learn something new every time. And ... the Eagles! WOW!!!
Global50829958628569
2020-09-28 16:12:31
Ayers Creek Adventures