Assateague State Park
Open Now 7:30 am - 6:30 pm
Sunday

7:30 am - 8:30 pm

Monday

7:30 am - 6:30 pm

Tuesday

7:30 am - 6:30 pm

Wednesday

7:30 am - 6:30 pm

Thursday

7:30 am - 6:30 pm

Friday

7:30 am - 6:30 pm

Saturday

7:30 am - 8:30 pm
Assateague State Park is Maryland's only ocean park. It is located on Assateague Island, a barrier island bordered on the east by the Atlantic Ocean and on the west by Sinepuxent Bay. Two miles of ocean beaches offer swimming, beachcombing, sunbathing, surfing and fishing. The island's bayside offers visitors the chance to explore secluded coves by canoe or kayak. The marsh areas have a variety of wildlife, including deer, waterfowl and feral horses.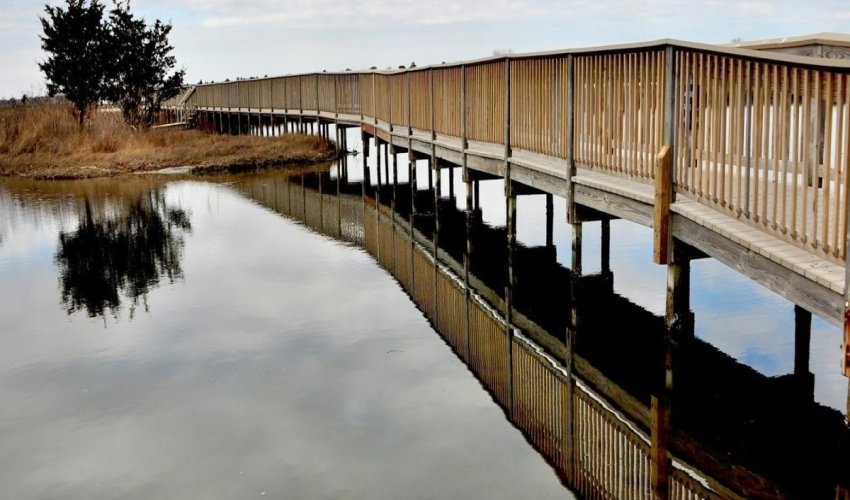 Recent Reviews
TripAdvisor Traveler Rating
5
Assateague State Park
766
#1 of 11 things to do in Berlin
Horses Galore
Beautiful park, beautiful beaches. Was a good day to see the wild horses as several small herds were traveling about. Nice area for those who enjoy kayaking or just taking a walk.
jemanley1
2022-09-15 11:45:47
Assateague State Park
Magical Island
Asseteague Island is absolutely lovely. The long and wide white sand beach is a national treasure. The wild ponies, deer and other critters add to the magic. It's a great family vacation destination.
db7477
2022-09-27 17:12:14
Assateague State Park
Saw some horses!
We went here on one of the days we were staying in Berlin hoping to see some of the wild horses on the beach. The drive from Berlin to Assateague was an easy one. Maybe 15 minutes away if that. We...
Jackie C
2022-10-24 07:48:09
Assateague State Park