Assateague State Park
7:30 am - 6:30 pm
Sunday

7:30 am - 8:30 pm

Monday

7:30 am - 6:30 pm

Tuesday

7:30 am - 6:30 pm

Wednesday

7:30 am - 6:30 pm

Thursday

7:30 am - 6:30 pm

Friday

7:30 am - 6:30 pm

Saturday

7:30 am - 8:30 pm
Assateague State Park is Maryland's only ocean park. It is located on Assateague Island, a barrier island bordered on the east by the Atlantic Ocean and on the west by Sinepuxent Bay. Two miles of ocean beaches offer swimming, beachcombing, sunbathing, surfing and fishing. The island's bayside offers visitors the chance to explore secluded coves by canoe or kayak. The marsh areas have a variety of wildlife, including deer, waterfowl and feral horses.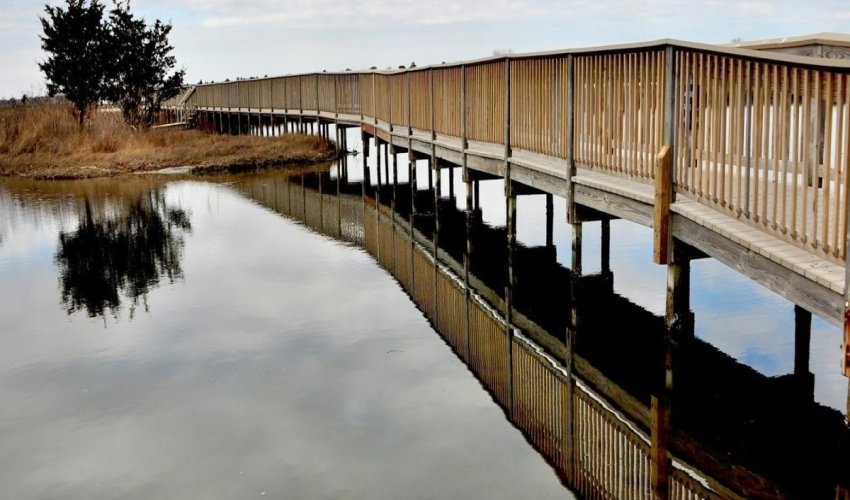 Tina Richburg : 5 on 9/30/2023 2:59 pm
Assateague State Park is gorgeous. It's definitely a must-see . The horses are able to roam free around the whole park, including the beach area. Due to that you can not bring food on the beach . They have a ton of camping spots right past the dunes .if you are strong enough to brave it . The campground is very open, so the wind wipes, though . The horses also roam, though, so you have to be careful with your food . But once you know all that, the park is amazing . It was so beautiful and peaceful
Tina Richburg
1696085979
Assateague State Park
Carys Behnke : 5 on 7/14/2023 4:33 pm
What a wonderful place to visit and camp at! The water was cool in July but it felt fantastic with the hot, sunny days. The camp sites are big, too! We had 4 tents and plenty of room left over for games and such. The sunrises and sunsets were gorgeous and typically when the horses come out. Good to make sure that your food is locked away at those times especially. I'll also add it was totally fine to camp in the middle of the summer, because of the nice breeze that lasts throughout the day and night.
Carys Behnke
1689352424
Assateague State Park
Melissa Johnson : 5 on 8/25/2023 1:14 pm
We had incredible experiences at the park last week. Beautiful, clean, well-kept beaches. We saw lots of horses. It seemed like it was going to be overcrowded because of waiting for 30 minutes in traffic but didn't feel that way at all when we made it to the beach.

*Would have liked more lunch options the day we went to that side of the beach.

Overall, just awesome. Highly recommend.
Melissa Johnson
1692969286
Assateague State Park