Assateague State Park
7:30 am - 6:30 pm
Sunday

7:30 am - 6:30 pm

Monday

7:30 am - 6:30 pm

Tuesday

7:30 am - 6:30 pm

Wednesday

7:30 am - 6:30 pm

Thursday

7:30 am - 6:30 pm

Friday

7:30 am - 6:30 pm

Saturday

7:30 am - 6:30 pm
Assateague State Park is Maryland's only ocean park. It is located on Assateague Island, a barrier island bordered on the east by the Atlantic Ocean and on the west by Sinepuxent Bay. Two miles of ocean beaches offer swimming, beachcombing, sunbathing, surfing and fishing. The island's bayside offers visitors the chance to explore secluded coves by canoe or kayak. The marsh areas have a variety of wildlife, including deer, waterfowl and feral horses.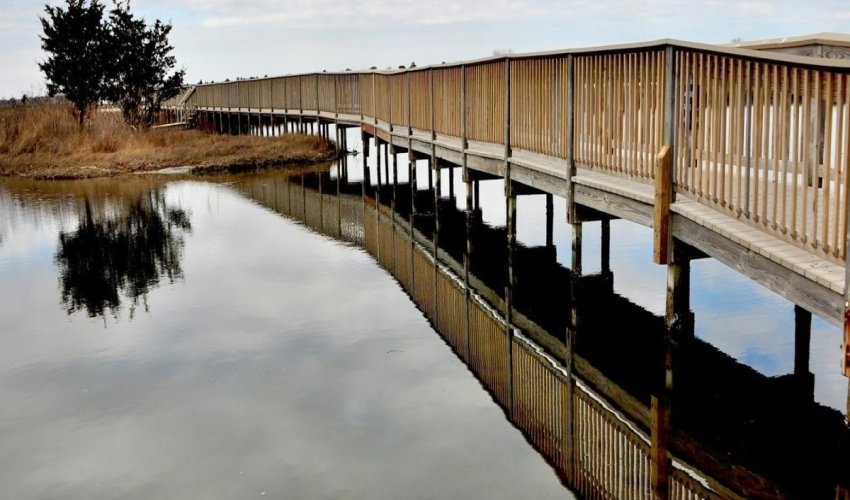 Recent Reviews
Travelers Choice 2020
TripAdvisor Traveler Rating
5
Assateague State Park
740
#1 of 9 things to do in Berlin
So Much Less than We thought it would be
We were sooooo glad we had a National Parks pass and did not pay a $25 admission fee. How lucky we were to spot about a half dozen horses on the way in at about 9:30 am. From reading other...
GreenUnicorn
2020-10-22 16:19:45
Assateague State Park
Lots of Ponies on Beach
Nice November afternoon watching the ponies walk up and down the beach. There is an honor box ($5) to park that goes toward maintenance of facilities. I want to come back in summer!!
Patricia J
2020-11-09 03:47:18
Assateague State Park
Two separate parks - state and federal, saw horses on Federal
Didn't realize that there were two different parks. Had read a review that said to take the first right after the bridge - which we did. Saw many horses at the corner. Glad we took that right - it...
Helena6040
2020-11-14 16:30:03
Assateague State Park