Assateague Island National Seashore - Bayside Drive-in Campground
Please call for hours
The gentle waters make it ideal for families with toddlers who want to play in the water without safety concerns of strong waves and rough currents. Several picnic tables surround the recreation area for beachgoers to relax and to have lunch. While at Bayside, explore the private waterway by kayak or canoe since its calmer water makes it easier for paddlers to get around. Bicycle rentals are also available at Bayside, and you can bring fishing supplies because visitors are allowed to fish in the recreation area.
Best for: Families with small children and kayaking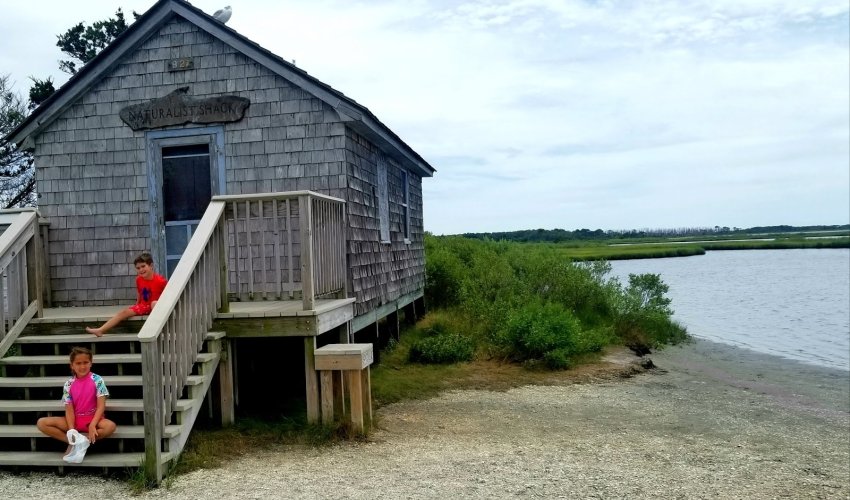 Recent Reviews
Assateague Island National Seashore - Bayside Drive-in Campground
BEN : 3 on 9/20/2023 5:04 pm
First of all may i say, that generators are ruining the wildlife experience. You go to the shore, partly to hear the birds, and all I hear is the roar of generators from 6 AM to 10 PM at night - why do these people go camping?
Pit toilets, showers that are a little frightening to look at, but they function and are cleaned daily . I should specify this is at the Bayside campsites. Today I looked at the Oceanside, and they have very nice toilets and shower brand new it looks like.
Lots of space between the sites that doesn't help the generator noise.
Some of the sites look out over the bay others do not. Some of them are quite large.
In general, I wish the national park service would do away with this generous allotment of time for people to run those machines. Thank you for listening to me vent!
I enjoy the ponies. I have to leave my campsite to hear the birds. There's plenty of space to walk your dog and you can take your dog on the beach on a leash. There are certain areas for this.
BEN
1695229491
Assateague Island National Seashore - Bayside Drive-in Campground
C S : 5 on 6/2/2023 11:47 am
Beautiful location. It's so peaceful, too. Ocean one side, Bayside on the other. The horses are definitely the main attraction, but you also see a lot of horseshoe crabs, many bird species, etc. The bathrooms don't have electricity, but they kept them very well maintained and clean. The shower is only cold water. Mosquitos can be very awful. The weather is temperamental. Some staff are not as friendly as others. They all do a good job at keeping the place beautiful. There's short trails that are worth seeing, too. I would 100% come back to this place. You can also go crab fishing, biking, kayaking, and much more. The sunsets are beautiful, etc.This place is not far from Ocean City, too. I absolutely love this place.
C S
1685706427
Assateague Island National Seashore - Bayside Drive-in Campground
Jerry Hankins : 5 on 9/17/2023 3:24 pm
Thoroughly enjoyed this campground (with some caveats). While beachside may have been nice, bayside isn't too far (walk or drive). Bayside is convenient for kayak use. It was wee-bit warm at night for sleeping, so given no hookupa, a quiet genset came in handy. You call fill fresh water there at bayside dumpsite (though only one station). We did have ponies passing through and at night grazing just outside trailer. The restrooms are minimalistic, with no running water, except for cold in the shower (which was welcomed given the days heat). In short, yes... would do again. Would be more selective on site # having seen the layout.
Jerry Hankins
1694964288
Assateague Island National Seashore - Bayside Drive-in Campground