Assateague Island National Seashore
Open Now 12:00 am - 11:59 pm
Sunday

12:00 am - 11:59 pm

Monday

12:00 am - 11:59 pm

Tuesday

12:00 am - 11:59 pm

Wednesday

12:00 am - 11:59 pm

Thursday

12:00 am - 11:59 pm

Friday

12:00 am - 11:59 pm

Saturday

12:00 am - 11:59 pm
Want to live on the edge? Visit a place recreated each day by ocean wind and waves. Life on Assateague Island has adapted to an existence on the move. Explore sandy beaches, salt marshes, maritime forests and coastal bays. Rest, relax, recreate and enjoy some time on the edge of the continent.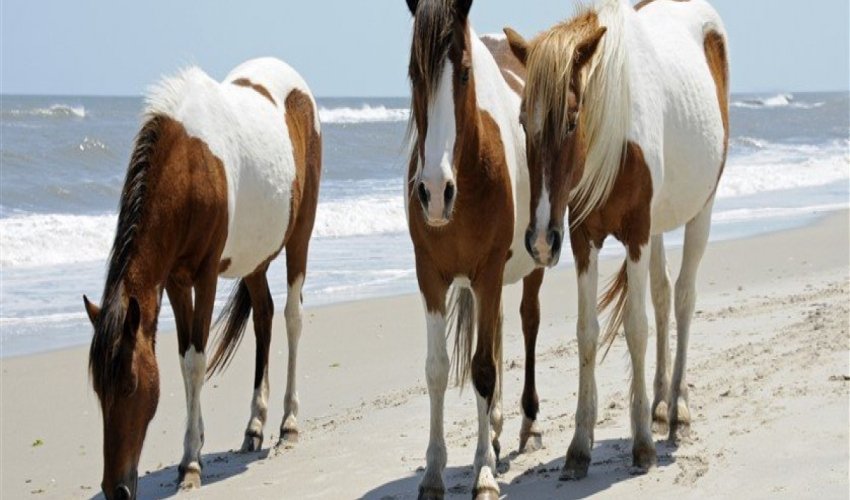 Recent Reviews
TripAdvisor Traveler Rating
5
Assateague Island National Seashore
1165
#2 of 3 things to do in Assateague Island
Beautiful Fall Day
We spent a few hours on the bay and the ocean sides of the barrier island. It was a sunny October day and the temp was around 63 degrees. We saw ponies in the state and national parks, but not on...
Nutsforvacation
2022-11-02 13:47:35
Assateague Island National Seashore
My favorite camp site
This is my favorite place to camp! It's an eight hour trip for me and I've camped on this beach five different times. This year I went alone and stayed four nights. Next year I'm going to stay...
mrsnicole801
2022-11-27 08:15:05
Assateague Island National Seashore
Opt to tent camp on the sand
Great experience, we booked 2 times. We made reservations to camp on the sand side when the reservations opened - about 6 months in advance. The first time, we went in late Sept., the second time...
Britton G
2023-01-27 14:53:10
Assateague Island National Seashore