Assateague Island National Seashore
12:00 am - 11:59 pm
Sunday

12:00 am - 11:59 pm

Monday

12:00 am - 11:59 pm

Tuesday

12:00 am - 11:59 pm

Wednesday

12:00 am - 11:59 pm

Thursday

12:00 am - 11:59 pm

Friday

12:00 am - 11:59 pm

Saturday

12:00 am - 11:59 pm
Want to live on the edge? Visit a place recreated each day by ocean wind and waves. Life on Assateague Island has adapted to an existence on the move. Explore sandy beaches, salt marshes, maritime forests and coastal bays. Rest, relax, recreate and enjoy some time on the edge of the continent.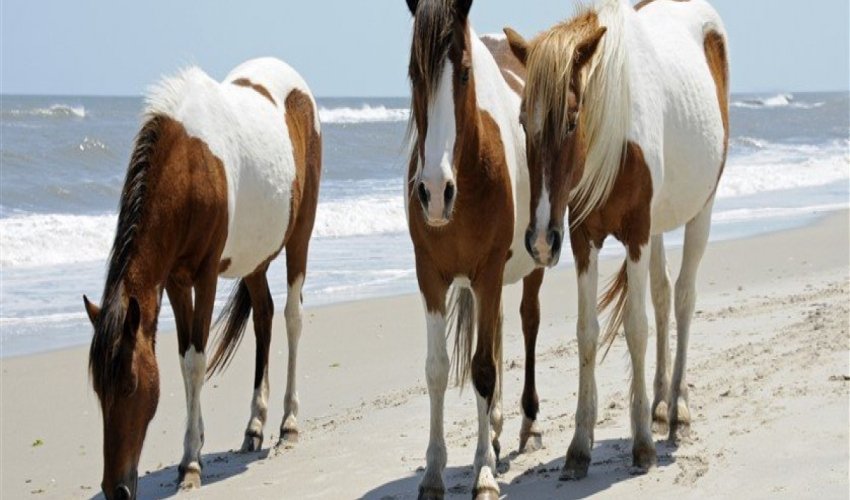 Recent Reviews
Travelers Choice 2020
TripAdvisor Traveler Rating
5
Assateague Island National Seashore
1108
#1 of 2 things to do in Assateague Island
Breathtakingly Beautiful
This is a wonderful place to visit. From the wildlife to the serenity of the unspoiled beaches, this was amazing. We were able to see the wild ponies on 3 different occasions. This place is...
markel82014
2021-03-16 10:39:16
Assateague Island National Seashore
Amazing place to see!
My wife loves horses, and who knew there were wild horses off the coast of Maryland? Would expect that out West in Wyoming or Nevada. Visited in early March, chilly day and had the park almost to...
Homecroft56
2021-03-16 17:57:16
Assateague Island National Seashore
State Park Bonanza
We spent time at the state park in Assateague. The sights and sounds of the wildlife and water fowl are abound. Great walkways to enjoy the landscaping as well. Awesome lighthouse to visit
DannyWasserman
2021-03-20 14:54:38
Assateague Island National Seashore