Alley Oops Midtown
Open Now 4:00 pm - 2:00 am
Sunday

11:30 am - 2:00 am

Monday

4:00 pm - 2:00 am

Tuesday

11:30 am - 2:00 am

Wednesday

4:00 pm - 2:00 am

Thursday

4:00 pm - 2:00 am

Friday

4:00 pm - 2:00 am

Saturday

11:30 am - 2:00 am
Type:
American
,
Beach Food
,
Seafood
Features:
Accommodates Groups
,
Bar/Lounge
,
Carry-Out
,
Happy Hour
,
Kid Friendly
,
Lite Fare
,
Open Year Round
,
Outdoor Dining
Introducing the newest family-friendly restaurant in Ocean City, Maryland!
Alley Oops features an upscale dining menu in a family-friendly environment. Enjoy everything from fresh seafood to burgers. And delicious food isn't the only thing Alley Oops offers - enjoy playing the newest arcade games, multiplayer virtual reality, and even mini bowling! And are you wondering what separates the arcade from the dining area? A live shark tank!
Bring the whole family and enjoy the yummy food and exciting games at Alley Oops!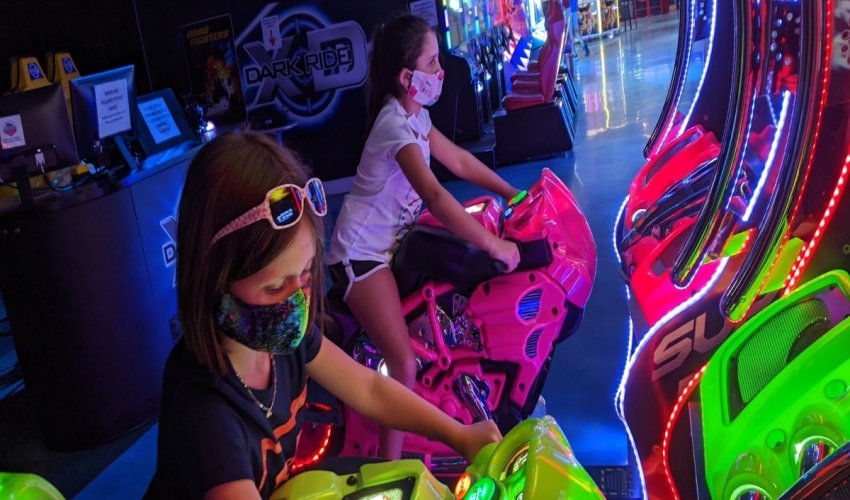 $$ - $$$
Recent Reviews
TripAdvisor Traveler Rating
4
Alley Oops Midtown
30
#231 of 413 Places to Eat in Ocean City
Perfect family night!
Went there last night with a party of 12 for dinner and was seated right away. The place is clean, the shark tank is really cool and our server was awesome. The food was good, came out timely and we...
Kathryn102
2022-08-21 14:30:11
Alley Oops Midtown
Terrible Customer Service and Utter lack of Respect
First off - this is the first review that I have ever left - good or bad. My experience was so bad that I had to say something. My family of four visited the uptown location on Saturday night and was...
P7960MJelisabethf
2022-08-27 19:07:05
Alley Oops Midtown
Best Sports Bar in Town, Except No NFL Package
Really liked this place, but will only go here when my team is playing on local broadcast since they do not have the NFL package - what a shame. It's a fabulous bar and if you're a Raven fan, it's...
266rudyb
2022-10-02 16:34:28
Alley Oops Midtown