Admiral Hotel
Please call for hours
The Admiral Hotel, located on 9th and 10th street, offers its guests a number of amenities that will make their time in Ocean City unforgettable. Close to the Boardwalk and the Beach, guests have a number of options for food and shopping or just relaxing in the sun.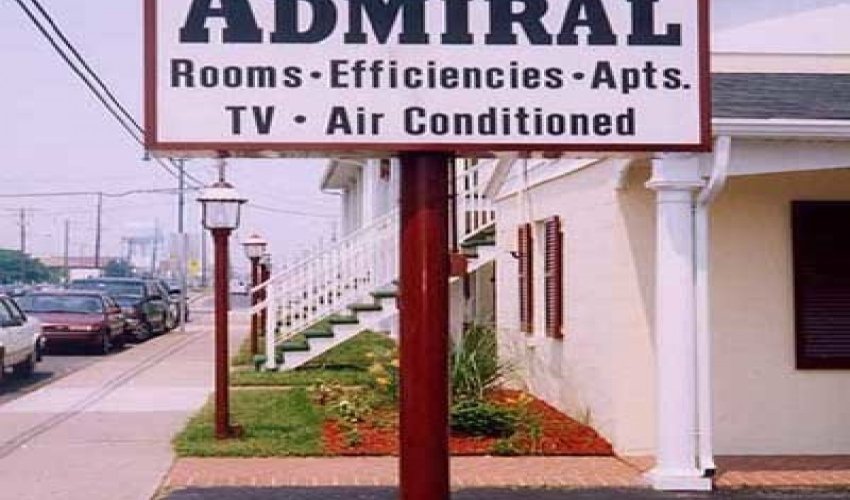 $$
Recent Reviews
TripAdvisor Traveler Rating
2
Admiral Hotel
115
#110 of 116 hotels in Ocean City
Terrible
Staff was kind but the place is awe full. Rooms smell of cigarettes mold and mildew Phone isn't even hooked up to complain. Found a weed pen and a devils symbol in the nightstand. Police were...
BackPacker211018
2020-07-31 06:14:01
Admiral Hotel
Old, dirty room and the bed was wet
When my husband and I got to the room, we found a dirty shirt on a chair. We asked to the staff to take away that shirt. They were so nice and picked it up. When we checked the room we realized that...
MicamyBon
2020-08-17 10:14:14
Admiral Hotel
Dirty,Extremely Oudated Room
The only reason we ended up staying here is because when our week long reservation was up at another hotel,we weren't ready to go home, and they had no vacancies. We should've just gone home! Our...
Wearethemillers1022
2020-09-05 10:39:21
Admiral Hotel