48th Street WaterSports
Open Now 9:00 am - 5:00 pm
Sunday

9:00 am - 5:00 pm

Monday

9:00 am - 5:00 pm

Tuesday

9:00 am - 5:00 pm

Wednesday

9:00 am - 5:00 pm

Thursday

9:00 am - 5:00 pm

Friday

9:00 am - 5:00 pm

Saturday

9:00 am - 5:00 pm
If you are looking for fun in the sun with your family, 48th Street Watersports has it all. With an amazing beach side facility on the open bay, we are recognized as having the finest location in Ocean City for water sports and beach activities. Our location offers a quick escape from summer crowds in a mid town location.
At 48th Street Watersports you will enjoy getting your feet in the sand and in the sparkling water of the beautiful Isle of Wight Bay. You may even catch one of our amazing sunsets. Not only is 48th Street Watersports Ocean City's original stand up paddle board headquarters, but we are the only place in town to offer catamaran sailing instruction and rentals, as well as kayak eco-tours and paddle fitness classes. If you prefer to venture out of your own, we offer stand up paddle board, kayak, sailing, wind surfing and paddle boat rentals.
If you have a place you want to explore other than our midtown environs, we will deliver our kayaks FREE to you, and pick them up when you are finished. Experience the side of Ocean City most people never get to see with the town's best water sports professionals.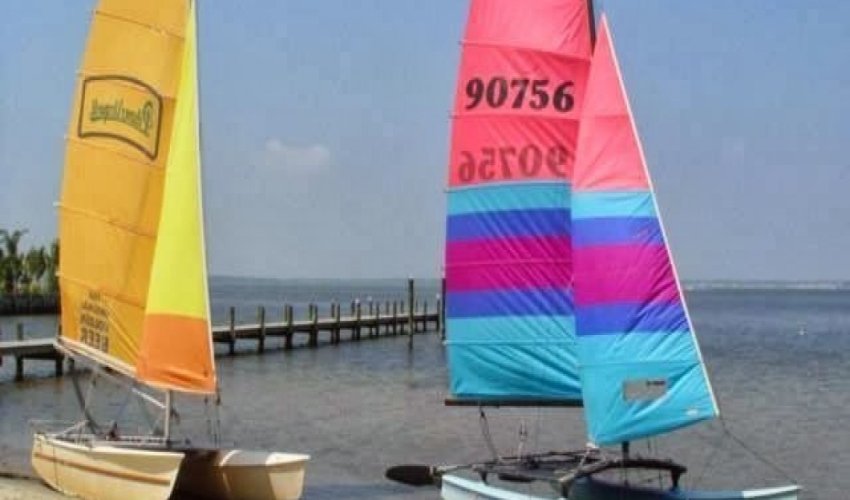 Recent Reviews
TripAdvisor Traveler Rating
5
48th Street WaterSports
181
#9 of 55 Tours in Ocean City
A glowing experience
My husband and I took our teenage sons and parents on a paddle boarding glow tour this past weekend. The evening tour began at 8:30, just ask it was getting dark. Our guide was extremely nice...
650shannonr
2019-08-25 12:31:08
48th Street WaterSports
Affordable family fun.
This was my and my family's first experience paddle boarding. I had three young children with me ages 6, 7 and 10. They shared one board. After the children grew tired of paddle boarding, they...
Brklyn83
2020-07-08 12:13:02
48th Street WaterSports
Awesome Eco Tour on Kayaks
We had a great time on the 90 minute kayak eco tour. Emma was our guide - sweet, knowledgeable and very friendly. Paddled around the bay, saw birds, mussels, fish and a horseshoe crab. My husband...
dbm1001
2020-07-29 09:46:14
48th Street WaterSports