Tidelands Caribbean Hotel & Suites
Open Now 12:00 am - 11:59 pm
Sunday

12:00 am - 11:59 pm

Monday

12:00 am - 11:59 pm

Tuesday

12:00 am - 11:59 pm

Wednesday

12:00 am - 11:59 pm

Thursday

12:00 am - 11:59 pm

Friday

12:00 am - 11:59 pm

Saturday

12:00 am - 11:59 pm
Welcome to the Tidelands Caribbean Hotel, a delightful experience in hotel accommodations. Ocean City's premier luxury boardwalk hotel offers you a warm Caribbean atmosphere. You'll love our authentic decor, spacious rooms and roof top pool, as well as our colorful landscape filled with palm trees and tropical flowers throughout the property.
Our friendly and accommodating staff is there to serve your every needs and make sure you have a delightful and enjoyable stay. Their knowledge of Ocean City is unsurpassed, and they will guide you in choosing wonderful restaurants, sights and places to visit during your stay.
Located directly on the Boardwalk, our location is the most sought after in town. Convenient to the beach, golf courses, shopping, arcades, restaurants, gift shops, rides and amusements. Especially great for families with children, you can walk to almost any location.
Come visit the Tidelands Caribbean Hotel and experience the feel of the islands without the price of an airline ticket.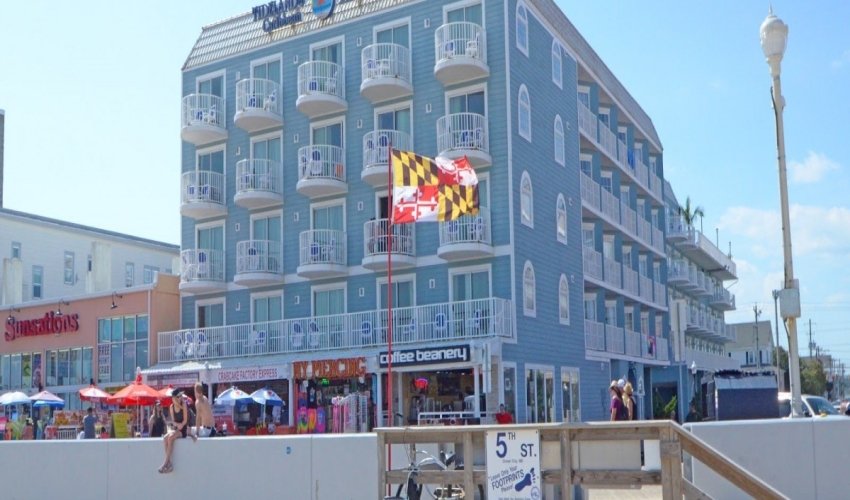 $$$$
Recent Reviews
TripAdvisor Traveler Rating
3
Tidelands Caribbean Hotel & Suites
774
#106 of 117 hotels in Ocean City
Shockingly Bad! Don't book!
Arrived and found the toilette would overflow and not empty when flushed. Spent several hours arguing with the front desk. He sent up a plunger! I plunged and nothing happened. Feces and urine on...
RobertJasainski
2022-09-11 01:59:35
Tidelands Caribbean Hotel & Suites
Sad state
Been going to the hotel since 2003. It has really gone down hill. Carpet is worn out, whole floor had a odor, smoke alarms broken, fire alarm.control box broken and open, maid cart with the house...
Q6678AQroyc
2022-09-18 12:09:47
Tidelands Caribbean Hotel & Suites
Wish it was better
Terrible customer service!!!!! We were suppose to visit the weekend hurricane Ian came. The concert we were in town for got cancelled so I tried to reach the hotel to see my what my options were for...
emmers1710
2022-10-18 14:16:05
Tidelands Caribbean Hotel & Suites