Tidelands Caribbean Hotel & Suites
Closed
Sunday

12:00 am - 11:59 pm
Welcome to the Tidelands Caribbean Hotel, a delightful experience in hotel accommodations. Ocean City's premier luxury boardwalk hotel offers you a warm Caribbean atmosphere. You'll love our authentic decor, spacious rooms and roof top pool, as well as our colorful landscape filled with palm trees and tropical flowers throughout the property.
Our friendly and accommodating staff is there to serve your every needs and make sure you have a delightful and enjoyable stay. Their knowledge of Ocean City is unsurpassed, and they will guide you in choosing wonderful restaurants, sights and places to visit during your stay.
Located directly on the Boardwalk, our location is the most sought after in town. Convenient to the beach, golf courses, shopping, arcades, restaurants, gift shops, rides and amusements. Especially great for families with children, you can walk to almost any location.
Come visit the Tidelands Caribbean Hotel and experience the feel of the islands without the price of an airline ticket.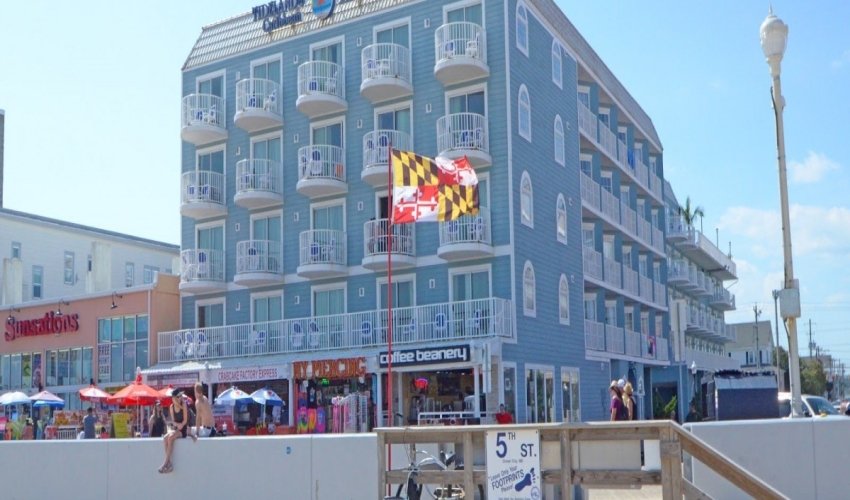 $$$
Recent Reviews
TripAdvisor Traveler Rating
3
Tidelands Caribbean Hotel & Suites
746
#101 of 116 hotels in Ocean City
Not even worth a 1
Late June visit 2020-I refrained for many weeks posting a review as we felt bad for the hotel staff working like crazy handling customer complaints, it seems complaints are common for this place. As...
schoonie77
2020-09-01 10:15:35
Tidelands Caribbean Hotel & Suites
Unfortunately this hotel has gown downhill.
We stayed at Tidelands again for our fall visit in 2020 and unfortunately I think this will be our last visit. First I was happy that our room was ready for early check-in. They had plexiglass up...
catgrrl
2020-10-13 04:16:34
Tidelands Caribbean Hotel & Suites
Not the most clean hotel
I will start off with saying that the staff was very nice and accommodating. The front desk staff were very pleasant and housekeeping staff were nice too. The location was phenomenal and the bar was...
Adamnft
2020-10-27 17:57:38
Tidelands Caribbean Hotel & Suites